Enter your ZIP Code to get insurance quotes in your area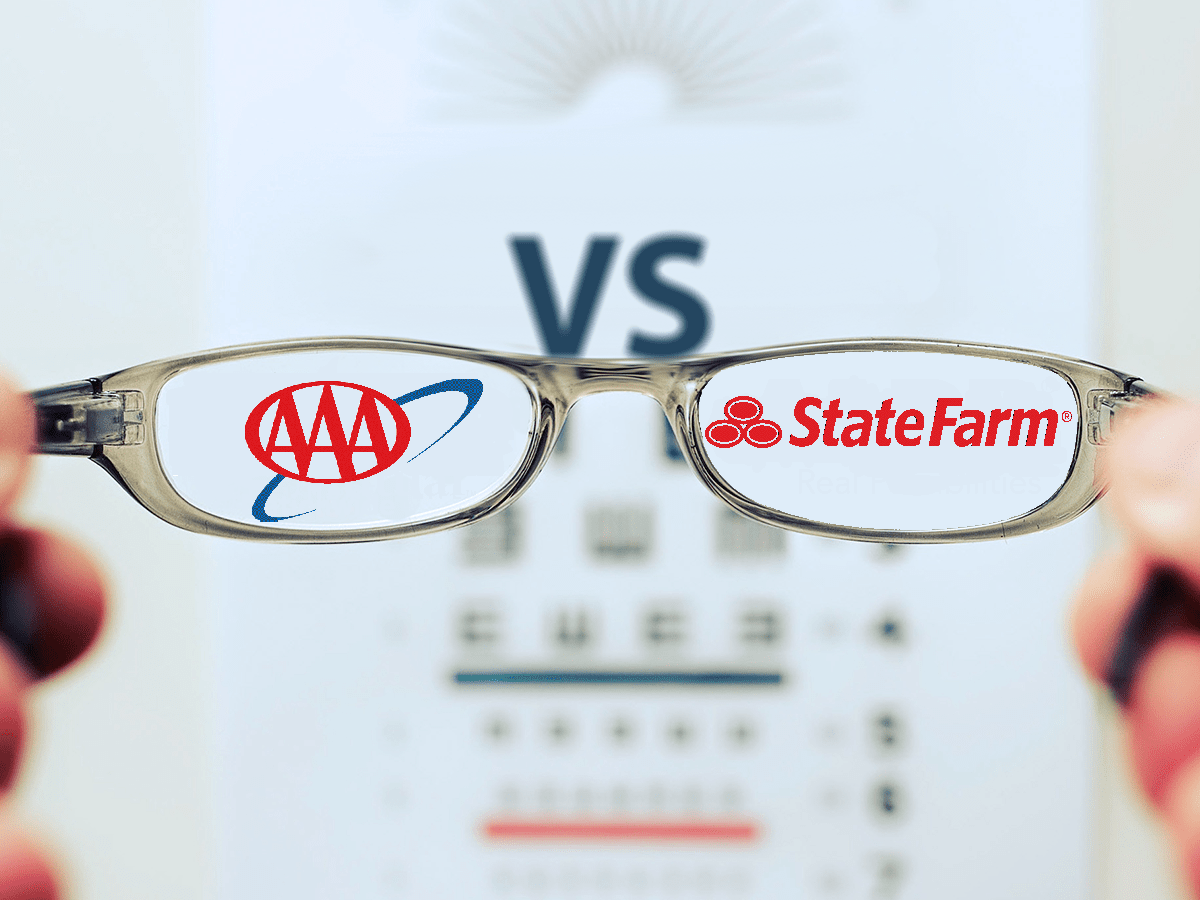 In aggregate, Police Departments across the United States reported about 7 million vehicular accidents in recent years according to data published by the Department of Transportation. There were 40,000 deaths and about 4.5 million serious injuries in 2018 resulting from car crashes according to the National Safety Council. In an attempt to illustrate the issue by monetizing all aspects of automobile accidents, the National Highway Traffic Safety Administration recently published an analysis indicating the total value of lost life, property and productivity cost the American economy about $1 trillion on an annual basis.
Hopefully those figures illustrate the importance of protecting your self and your family with adequate car insurance. Almost every state in the country requires drivers to carry car insurance in order to drive legally. You expose your self and your family to substantial financial risk without it.
The business of insuring automobiles is paradoxically both simple and complicated. The underlying business model of the industry is simple enough. Spread the risk of driving across a pool of paying customers in such as way so that income (in the form of premium payments) exceeds costs (payouts for claims).
However, the devil is in the details as the old saying goes. In order to encourage drivers to be safe motorists, they will offer good rates to people with a demonstrated record of accident-free driving. But, the bigger your customer base, the larger the pool you have to spread your risk across. So, companies will gladly accept drivers who don't have perfect records.
Therefore, insurance premiums are not a one size fits all type of a business. When you apply for car insurance companies will want to get to know your driving background and some of your personal details.
Some Information on AAA
Triple A, or the American Automobile Association, is a countrywide affiliation of 51 regional clubs or chapters serving the automotive needs of its dues paying members. The group reports membership of 58 million. Triple A provides emergency roadside services for such things as car lockouts, flat tires, dead battery and other car immobilization issues. They can provide towing service if needed.
Many of the chapters also offers auto insurance to its members in an effort to be a full-service automobile resource. These affiliates offer standard coverage options such as Collision, Liability, Medical, Uninsured/Underinsured Motorist Coverage, and Reimbursements for Car Rentals.
The organization was founded in 1902 when local auto enthusiast groups banded together to form a federation. These affiliated groups advocated for improvements to highways and roads to accommodate the growing presence of the automobile across the American landscape. They have subsequently devoted considerable resources to spreading the gospel of safe driving.
Is AAA Right For You?
The Automobile Association of America reserves it insurance products more only its dues paying members. So, if their package interests you, consider joining Triple A. There are run between $60 and $100 annually.
Keep in mind that the organization is a federation of many local automobile clubs. Rather than calling a centralized AAA insurance entity, you'll need to seek out the regional chapter closest to your place of residence.
By all means, get a quote from AAA. See how they stack up against other insurers in advance of purchasing a policy from anyone. Smart insurance buyers do their due diligence and wind up getting bargains.
| | | |
| --- | --- | --- |
| Age bracket | State Farm avg. annual premium | Auto Club (AAA) avg. annual premium |
| Teens | $5,820 | $10,256 |
| 20s | $2,379 | $4,644 |
| 30s | $1,585 | $4,644 |
| 40s | $1,587 | $3,195 |
| 50s | $1,558 | $3,083 |
| 60s | $1,485 | $2,887 |
Next, Let's Look at State Farm
A retired Midwestern farmer named George Mecherle started an automobile insurance company in the early roaring twenties with a guiding principle of providing a fair product at a fair price to American motorists. He named the venture State Farm insurance and company lore has it that the very first policy he sold cost its owner the grand sum of $11.17.
The company grew steadily and eventually added other lines of services to it portfolio of products. In addition to car insurance, the firm provides property and casualty insurance, life and health insurance, annuities and mutual funds and other banking services. This has fueled their growth such that they have enjoyed annual revenues of around $90 billion dollars and annual profits of over $2 billion.
State Farm has an extensive network of dedicated agents and is organized as mutual company. As such it is owned by the people who purchase its policies. Their advertising reassures consumers that State Farm "will be there" when needed.
Will State Farm be cheaper?
State Farm's diverse portfolio of coverages run the gamut of standard liability and collision coverage to plans that can protect you from a variety of other situations. Things like emergency roadside assistance, addition coverage for potential accidents involving uninsured or underinsured drivers. With all of those possibilities, it's hard to determine whether coverage from State Farm would be cheaper that of Triple A.
State Farm is a reputable firm with millions of satisfied customers. But without seeing a detailed quote up front and matching it up against Triple A, there's no unequivocal way to say which would be the more economical option.
| | | |
| --- | --- | --- |
| Discount Type | AAA | State Farm |
| Original Owner Discount | Varies | -- |
| Low Mileage Discount | Varies | up to 10% |
| Daytime Running Lights Discount | -- | Varies |
| Claims Free Renewal Discount | -- | Varies |
| Defensive Driver Discount | -- | up to 5% |
| Good Student Discount | up to 15% | up to 25% |
| Anti-lock Brake Discount | -- | up to 20% |
| Senior Adult Discount | -- | Varies |
| Accident Free Discount | -- | up to 15% |
| Paid in full discount | up to 8% | -- |
| Travelink Discount | -- | Varies |
| Passive Restraint Discount | -- | up to 40% |
| Farm Vehicle Discount | up to 59% | -- |
| Affinity group discount | Varies | -- |
| Loyalty Discount | up to 5% | Varies |
| Organization Discount | up to 5% | -- |
| Student Away at School Discount | up to 30% | Varies |
| Anti-Theft Device Discount | up to 17% | up to 15% |
| Multiple Policy Discount | up to 12% | up to 17% |
| Good Driver Discount | up to 20% | up to 25% |
| Home Owner Discount | Varies | Varies |
| Driving training discount | Varies | Varies |
| Good Credit Discount | up to 10% | up to 80% |
| New Car Discount | up to 10% | up to 40% |
| Multiple Vehicle Discount | up to 13% | up to 20% |
| Current insurance discount | up to 5% | -- |
| Mature driver discount | -- | Varies |
| Advance shopper discount | Varies | -- |
| Driving Habits Discount | -- | up to 30% |
| teenSMART Discount | up to 24% | up to 15% |
| Military Discount | -- | Varies |
AAA vs State Farm – Which Is the Insurer for Me?
Triple A and State Farm will quote you prices that they calculate from the coverage choices and an analysis of your driver profile. You will need to provide them your place of residence, the model, year and make of your automobile and some other data as well. In addition to safe driver discounts, these carriers may also provide premium reductions for certain affiliations like being a member of the country's armed forces. They may credit you if you've recently taken a driver safety refresher course. At the end of the day, a shopper who does diligent research into insurance prices can almost inevitably find the best coverage for the lowest price.
And that's why General.com believes strongly that you should compare carriers before you buy.
The Bottom Line for Car Insurance Savings
Our web platform gives consumers a streamlined interface making it easy to get competing price quotes from car insurance companies. We will get you apples to apples, real world quotes to help you determine which insurance solution is the better deal for you. We'll help you save money with just a few onscreen button clicks. See us now and save now.