Enter your ZIP Code to get insurance quotes in your area
Comparison of Metlife vs. State Farm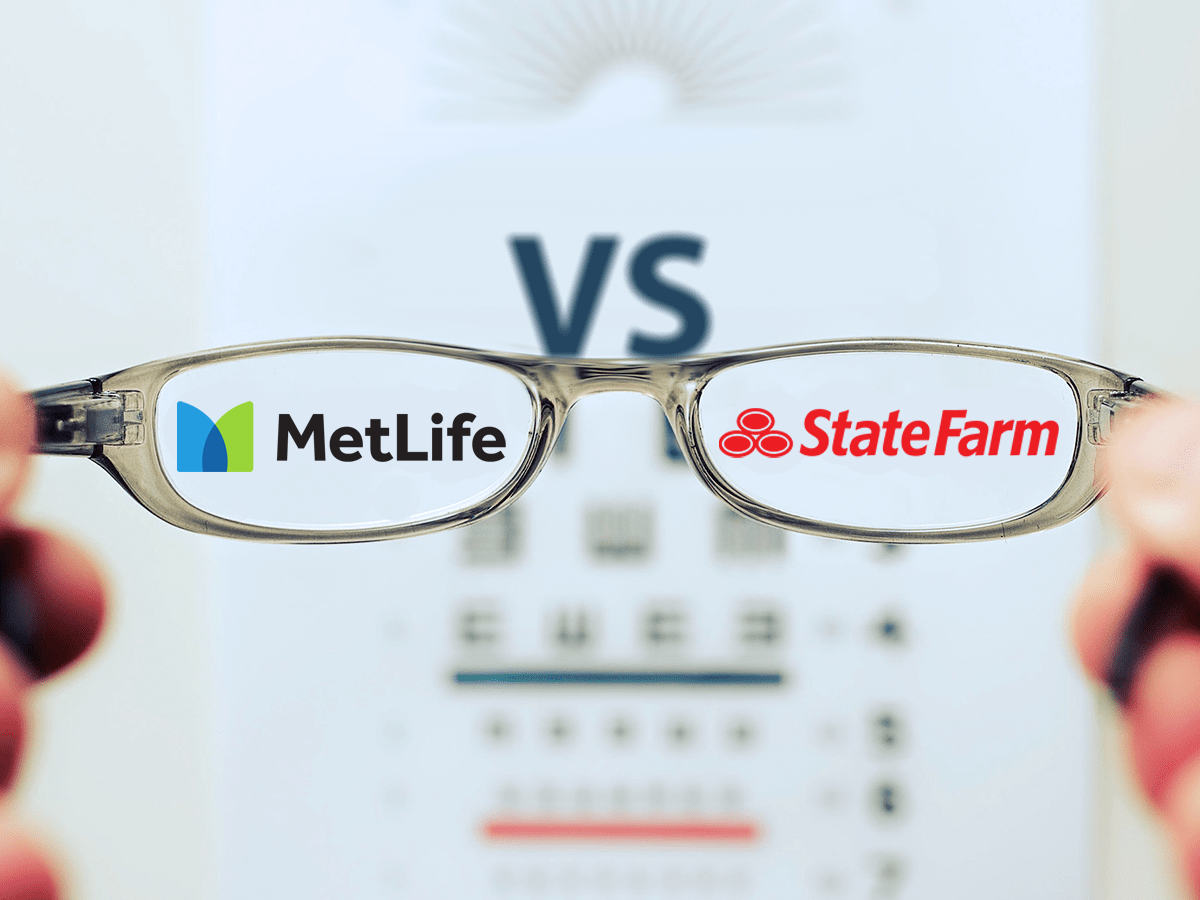 Car insurance protects you against the potentially huge financial cost to both life and property resulting from a serious vehicular accident. That risk is why all states except New Hampshire and Virginia require drivers to have auto insurance in order to legally operate vehicles.
Most regulation of car insurance – and all other insurance products for that matter – are regulated at the state level. States can set minimum levels of coverage for all auto policies sold within their borders. Car insurance is also influenced at the federal level where watchdog and research agencies share data and recommendations with state insurance commissioners. Taken together these regulations help ensure that consumers are protected and that insurance providers have sufficient means to make good an any claims that customers need to make.
Car insurance has no single set price for coverage. The costs you can expect to pay will be a function of the levels and types of coverage you want and a variety of personal factors which will form a customer risk profile. In addition to standard liability coverage, you can also obtain collision coverage, which will help pay for accident related repairs. There are different levels of deductibles you can pay. Generally, the lower your deductible, the higher your premiums may be. You can get roadside assistance, coverage for the theft of expensive car stereo equipment, replacement vehicles in case your car is in the shop for repairs and a host of other options.
Across the country, car accidents happen at different rates and different severities in urban environments, suburban environments and rural areas. So the prove of your coverage may, in part, be influenced by the location of your primary residence. Different rates will also apply to seasoned drivers vs. newly minted drivers. The make and model of your car could very well influence the price you can expect to pay – some cars are more expensive to fix than other cars.
In other words, there is no one size fits all approach to getting car insurance. So what is a consumer to do? Smart shoppers will undertake research and get no-cost price quotes from different insurance providers before they commit to a policy.
Car insurance rates by age
| | | |
| --- | --- | --- |
| Age tier | State Farm avg. annual premium | MetLife avg. annual premium |
| Teens | $5,820 | $6,434 |
| 20s | $2,379 | $2,457 |
| 30s | $1,585 | $2,457 |
| 40s | $1,587 | $1,590 |
| 50s | $1,558 | $1,520 |
| 60s | $1,485 | $1,414 |
All About Metlife
Met Life is one of the largest providers of insurance and other financial products in the world. They are the 43rd largest company according to the Fortune 500 list with around 90 million customers. Their annual revenue in recent years is almost $70 billion and they realize of $5 billion in annual profits. They employ approximately 48,000 people.
The company was founded in the 1860's and their first business model was to supply casualty insurance to Civil War soldiers. Soon after they expanded into selling Life Insurance. MetLife is headquartered in New York City in their architecturally renowned eponymous building. Their marketing efforts are highlighted by the MetLife blimp, the use of the Peanuts character Snoopy in much of their advertising, and owning the naming rights for the New York Giants football stadium.
Metlife Discounts and Savings
Met Life can offer you a variety discounts that other providers offer. For example, if every driver in your family has a clean driving record you can get up to a 12% discount. You might want to consider taking a defensive driving class because MetLife will give a reduction in your premium for doing so.
MetLife provides a full range of insurance products in addition to auto insurance so, if you can bundle your home insurance with your car insurance you can get reduced prices for both. Also, for each your you go without making a claim, they will reduce your deductible by up to $250.
Be aware that not all discounts are available at the level in every state. Be diligent and check on all the ways you can save money. Do your homework.
All About State Farm
In 1922 State Farm was founded by a retired mid-western farmer who famously said "honesty isn't the best policy – it's the only policy". George Mecherle had a vision of a company that offered a fair product for a fair price. IT is said that he sold his very first policy for the price of $11.
Over time, State Farm eventually started offering additional products such as life insurance, casualty insurance mutual funds and annuities. They are organized as a mutual company which means that they have no outside owners; they are owned by their policy holders.
They are headquartered in Bloomington, Illinois and have a sales force of agents numbering around 18,000. State Farm is well rated by all of the major credit agencies, is financially stable and has been included on Forbes magazine's list of most admired companies.
State Farm Discounts & Savings
Although many car insurance providers will provide discounts to drivers who maintain an accident free record for five years, State Farm will provide a discount for three consecutive years of safe driving. The same holds for moving violations. If you go three years without a serious infraction you can get a reduction in your premium.
Like other carriers, State Farm will reward people who take defensive driving courses with lower premiums. And don't forget to have younger drivers in your family take drivers education classes at school. It can earn you a cheaper rate on your family policy.
You may think that researching discounts can be time consuming, but State Farm will give you a free quote before you buy and it can save you money.
Discounts
| | | |
| --- | --- | --- |
| Discount Type | MetLife | State Farm |
| Passive Restraint Discount | up to 40% | up to 40% |
| Claims Free Renewal Discount | up to 20% | Varies |
| Organization Discount | up to 10% | -- |
| Good Driver Discount | up to 15% | up to 25% |
| Good Student Discount | up to 15% | up to 25% |
| Anti-Theft Device Discount | up to 10% | up to 15% |
| Student Away at School Discount | up to 10% | Varies |
| Multiple Policy Discount | up to 10% | up to 17% |
| teenSMART Discount | up to 7% | up to 15% |
| Defensive Driver Discount | up to 7% | up to 5% |
| Anti-lock Brake Discount | up to 5% | up to 20% |
| Deductible discount | Varies | -- |
| Loyalty Discount | Varies | Varies |
| Multiple Vehicle Discount | Varies | up to 20% |
| Good Credit Discount | -- | up to 80% |
| New Car Discount | -- | up to 40% |
| Driving Habits Discount | -- | up to 30% |
| Accident Free Discount | -- | up to 15% |
| Low Mileage Discount | -- | up to 10% |
| Travelink Discount | -- | Varies |
| Mature driver discount | -- | Varies |
| Senior Adult Discount | -- | Varies |
| Home Owner Discount | -- | Varies |
| Driving training discount | -- | Varies |
| Military Discount | -- | Varies |
| Daytime Running Lights Discount | -- | Varies |
Comparing car insurance rates
Both of these insurance giants can provide you with discounted car insurance policies but it's almost impossible to tell which would be the most economical for you in the absence of your personal data. That's why you should do your due diligence and get no-cost, no obligation price quotes from both. General.com is here for you to help you get upfront, free price quotes. Don't commit to an insurance carrier without seeing exactly how they match up to their competitors. Use our online web tool at General.com to be a smart shopper.