Enter your ZIP Code to get insurance quotes in your area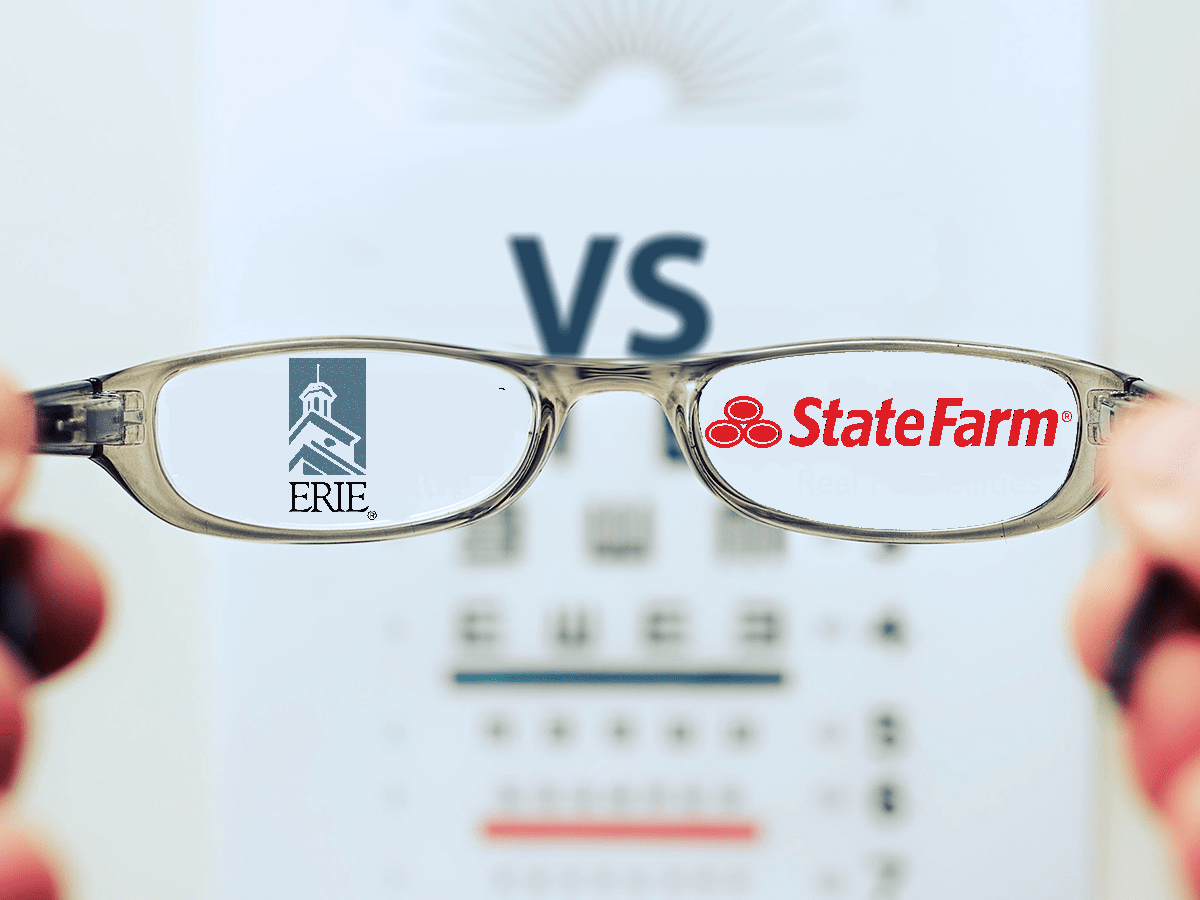 U.S. Police Departments collectively reported about 7 million vehicular accidents in recent years according to recently published data from the federal Department of Transportation. The National Safety Council has estimated that there were 40,000 crash-related deaths and about 4.5 million serious injuries occurred in 2018. And finally, the National Highway Traffic Safety Administration, in an attempt to highlight the total economic impact of auto mishaps, recently published an analysis indicating that the total value of lost life, property and productivity was almost $1 trillion on an annual basis.
These statistics illustrate to the reader the potential financial impact of a car accident. Virtually every state mandates drivers to carry car insurance in order to drive legally. Without auto insurance, motorists would expose themselves and potentially their families to substantial financial risk.
The car insurance business is both simple and complex, all at the same time. The basic business model of the industry is fairly straightforward. Car accidents, thankfully, do not occur 100% of the time. So, by pooling many drivers together you can dilute the collective financial risk of driving to the point where the business of providing insurance makes economic sense. The successful insurer has revenue, known as premiums, that sufficiently covers the cost of both claims and corporate overhead.
Auto insurance companies encourage drivers to be safe motorists by offering them good rates for their coverage. But they will also gladly accept drivers who don't have perfect records. Insurance premiums are not a single price for all customers. Do your research when you are looking for auto insurance. There are many companies, many levels of coverage and many factors that will determine your cost.
Some Information on Erie Insurance
Erie Insurance is a publicly traded insurance company based in Erie, Pennsylvania. Listed on the NASDAQ stock exchange, the company employs about 5,500 people, realized almost $300 million of net income in 2018 and reports total assets of almost $1.8 billion. They are licensed to sell their products in 12 states (mostly in the Midwest and mid-Atlantic region) as well as in Washington, D.C. Their product portfolio includes auto, life, home, and commercial insurance.
The company was founded in 1925 when two employees of a local financial services firm decided to strike out on their own. Within a few months the duo had raised sufficient capital from investors and set up shop as an auto insurer. The cost of their annual premium that first year was reportedly $34. The firm grew steadily over the years branching out into neighboring states, putting together a network of agencies selling their insurance and earned a place on Fortune magazine's list of the top 500 companies in the United States.
Erie is also known for its community support and philanthropy, with a particular interest in the architectural restoration of historic buildings.
| | | |
| --- | --- | --- |
| Age | State Farm avg. annual premium | Erie avg. annual premium |
| Teens | $5,820 | $2,238 |
| 20s | $2,379 | $1,108 |
| 30s | $1,585 | $1,108 |
| 40s | $1,587 | $755 |
| 50s | $1,558 | $692 |
| 60s | $1,485 | $676 |
Is Erie Insurance Right For You?
Applying for auto insurance with Erie will require deciding on the levels of coverage you need and supplying the details that make up your driver information profile. Check to see if Erie provides discounts for service members or veterans. They may also provide you discounts for insuring multiple vehicles and for those who have recently taken driving safety refresher courses. As always, get an upfront free quote before making any decisions. Smart consumers compare before they buy and save money as a result.
Next, Let's Look at State Farm
State Farm Insurance is the largest provider of auto insurance in the United States, the largest provider of homeowner insurance and the #2 largest provider of life insurance policies in the United. The firm has a national salesforce of around 19,000 agents and employs almost sixty thousand people across the country. Beside insurance products, State Farm has branched out into other financial services including annuities and mutual funds. The Midwestern based insurance carrier is headquartered in Bloomington, Illinois and markets itself to the public with one of the greatest jingles in advertising history. The Barry Manilow penned "Like a good neighbor, State Farm is there" song has graced American media from its 1971 rollout and has had countless people humming it ever since. True to its Midwestern roots, the company was founded by a retired farmer, George Mecherle. Mr. Mecherle's guiding business principle was to offer fair products to consumers at fair prices. This bedrock premise, along with his business acumen allowed State Farm to grow over the year into the modern-day giant it has now become.
| | | |
| --- | --- | --- |
| Discount Type | Erie Insurance | State Farm |
| Low Mileage Discount | Varies | up to 10% |
| Accident Forgiveness | Varies | -- |
| Claims Free Renewal Discount | -- | Varies |
| Defensive Driver Discount | Varies | up to 5% |
| Youth Driving Discount | Varies | -- |
| Anti-lock Brake Discount | up to 5% | up to 20% |
| Accident Free Discount | -- | up to 15% |
| Feature 15 | Varies | -- |
| Prepay Discount | up to 7% | -- |
| Travelink Discount | -- | Varies |
| Passive Restraint Discount | Varies | up to 40% |
| Loyalty Discount | -- | Varies |
| Daytime Running Lights Discount | -- | Varies |
| Mature driver discount | -- | Varies |
| Student Away at School Discount | Varies | Varies |
| Anti-Theft Device Discount | up to 5% | up to 15% |
| Multiple Policy Discount | Varies | up to 17% |
| Good Driver Discount | Varies | up to 25% |
| Youth Loyalty Discount | Varies | -- |
| Home Owner Discount | -- | Varies |
| Good Student Discount | -- | up to 25% |
| Driving training discount | -- | Varies |
| Good Credit Discount | -- | up to 80% |
| New Car Discount | -- | up to 40% |
| Multiple Vehicle Discount | up to 15% | up to 20% |
| Senior Adult Discount | Varies | Varies |
| Driving Habits Discount | -- | up to 30% |
| teenSMART Discount | -- | up to 15% |
| Military Discount | -- | Varies |
Will State Farm be cheaper?
State Farm will need to assemble a driver profile on you before they can estimate what your costs for insurance will be. They will take into account the type of car you drive, the length of time that you've been a driver, where you live, and the driving safety history.
The firm offers many different levels of coverage running the gamut from standard collision and liability to more robust plans that can protect you from other risks. You can purchase roadside assistance for emergencies and additional coverage in case you have an accident involving an uninsured or underinsured driver.
Since there are so many variables in the equation, you won't know the full cost of their coverage unless and until you get a price quote form them. Don't just trust that State Farm is your most economical option. Compare their prices to their competitors
Erie Insurance vs State Farm – Which Is the Insurer for Me?
Since there are so many variables in the cost of auto insurance it would be overly simplistic to state outright that one of these carriers represents a better deal than the other. Erie Insurance and State Farm are two reputable, financially sound insurance companies. If you reside in one of the states where they both do business, make them compete against each other. Get free quotes from both and match them up. We at General.com believe strongly that we can help you
The Bottom Line for Car Insurance Savings
Here at General we provide a platform to give insurance shoppers a streamlined interface making it easy to get price quotes from competing car insurance carriers. We will get you like to like quotes to help you find the optimal insurance solution for your vehicle and your peace of mind. Just a few onscreen button clicks and we can help save some cash.