Enter your ZIP Code to get insurance quotes in your area
Farm Bureau vs State Farm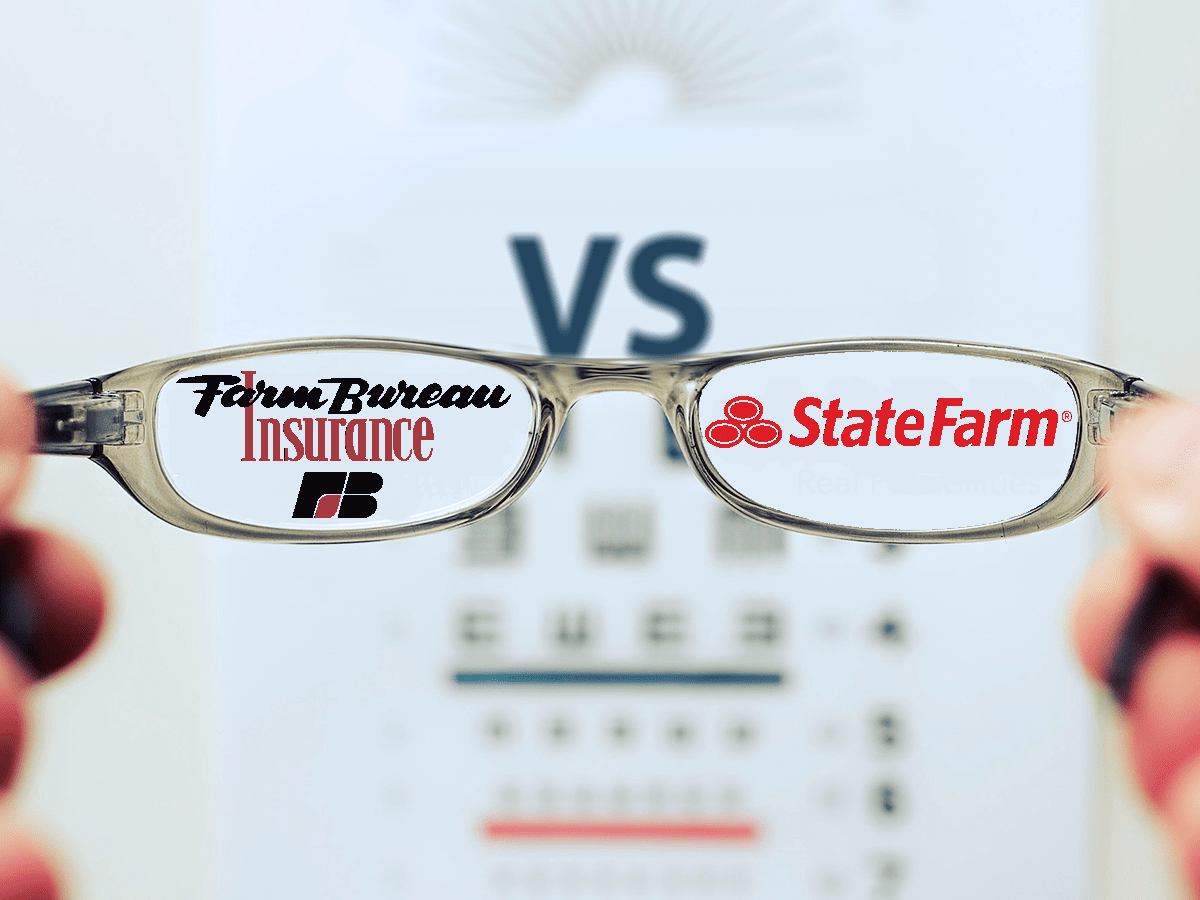 If you're always on lookout to reduce your expenses, you know that you can get the best prices by shopping around. Direct head to head comparisons between prices of competing products will show you to best stretch your money as far as possible. While it's true that insurance products are more complex than the average consumer goods and services you will still ensure that you get the best prices by being s smart shopper.
Farm Bureau and State Farm are two reputable, well, known automobile insurance carriers in the United States. If you are considering their services or product you would do well to see their prices side by side.
State and Federal regulations help to ensure that insurance providers are sufficiently solvent entities; that hey will be around to pay claims when their customers need them. But you shouldn't pay more than you need to for coverage. You should get free, non binding price quotes from companies like Farm Bureau and State farm to help you make your decision.
The General.com online web tool can help you by streamlining the price quote process. It will allow you to see for yourself which of the many auto insurers can give you the lowest cost and most bang for your buck.
Let's Look Into Farm Bureau
Farm Bureau had its origins over one hundred years ago with a mission to help make the farming business more profitable. From county agents and agricultural extensions, the enterprise eventually started providing low cost liability insurance to farmers in the 1930's. Over the years they added additional products like auto insurance home and property insurance and life insurance to their portfolio of services.
Will you get better pricing from Farm Bureau?
Consumers will need to provide Farm Bureau an information summary of themselves in order for the company to determine how to price their auto insurance. Insurance product prices are variable; they are dependent on the coverages you choose and you demographic and safety profile.
In order to get price quotes consumers must share information let carriers like Farm Bureau. You must let them know where you live and will be driving. Do you do most of your driving in rural areas or in densely populated urban zones? Do you drive a new car fresh off the lot or a trusty old family transport? Are you a relatively new motorist or an experienced driver? All of these factors will be weighted in the process to determine what premiums Farm Bureau will quote you. Think about which coverage options best meet your needs. Will a standard liability and collision policy meet your needs, or do you want more comprehensive coverage protecting you from things like vandalism, fire and theft?
Figuring all of this out can be complicated and time consuming. We can help. We're General.com and our platform will help you assemble the right profile information, choose coverage options you want and receive free price quotes from providers like Farm Bureau We'll save you cash.
Now, What About State Farm?
Founded in 1922 by a retired farmer as an auto insurance provider, the company has expanded into numerous other insurance and financial service markets. The State Farm Insurance company is actually owned by its policy holders. This is known as a "Mutual" company. Rather than having outside stockholders who share profits and ownership of a corporation, mutual companies' customers are at the same time its owners. These companies feel that they are freer to make better, financially healthier long term strategy decisions when freed from the often intense quarterly pressure for profits in publicly traded corporations.
State Farm has a popular advertising jingle has assuredly been sung or hummed by millions of Americans since its early 1970's introduction. The phrase "Like a good neighbor, State Farm is there" has successfully branded State Farm and become a bit of a musical standard in its own right. Headquartered in Bloomington, Illinois and listed in Fortune magazine's list of top companies, State Farm is the 33rd largest American company by revenue. Industry sources report that the company currently has around 44 million vehicles covered under policies.
| | | |
| --- | --- | --- |
| Age | Farm Bureau Mutual avg. annual premium | State Farm avg. annual premium |
| Teens | $2,767 | $5,820 |
| 20s | $1,545 | $2,379 |
| 30s | $984 | $2,379 |
| 40s | $961 | $1,587 |
| 50s | $866 | $1,558 |
| 60s | $870 | $1,485 |
How Can You Save Money with State Farm?
As with most other insurance carriers, getting he lowest premiums requires vigilance and diligence. You should check prices frequently and inquire about things like affiliation discounts, multi vehicle discounts, and other ways to reduce your costs. Being a safe driver is, without a doubt, the best way to get the best rates. But the only real way to determine whether you're getting the best rates is to get updated process from State Farm and their competitors. You should get them regularly to ensure that companies truly compete for your hard earned dollars.
Farm Bureau vs State Farm– Who's Got the Best Rate?
As noted, if you have a good record of safe driving you'll be better positioned to get good car insurance prices. All but a few insurance companies will adjust their pricing towards good drivers. But sharp consumers will also research other possible discounts that auto insurance providers may offer. These include such things as multi-vehicle discounts, taking driving safety refresher courses and others. Do your due diligence and you won't miss out on cash savings for you and your family.
Don't get overwhelmed and confused by shopping for car insurance. Don't settle for the first quote you get. Figure out the coverage options you want to protect yourself and your family and then let General.com get quotes from providers like like Farm Bureau and State Farm.
| | | |
| --- | --- | --- |
| Discount Type | Farm Bureau Financial Services | State Farm |
| Low Mileage Discount | Varies | up to 10% |
| Farm Bureau Discount | Varies | -- |
| Claims Free Renewal Discount | -- | Varies |
| Defensive Driver Discount | -- | up to 5% |
| Good Student Discount | Varies | up to 25% |
| Anti-lock Brake Discount | -- | up to 20% |
| Senior Adult Discount | -- | Varies |
| Accident Free Discount | Varies | up to 15% |
| Travelink Discount | -- | Varies |
| Passive Restraint Discount | -- | up to 40% |
| Loyalty Discount | Varies | Varies |
| Daytime Running Lights Discount | -- | Varies |
| Student Away at School Discount | -- | Varies |
| Anti-Theft Device Discount | -- | up to 15% |
| Multiple Policy Discount | Varies | up to 17% |
| Good Driver Discount | Varies | up to 25% |
| teenSMART Discount | Varies | up to 15% |
| Home Owner Discount | -- | Varies |
| Youth Driving Discount | Varies | -- |
| Driving training discount | -- | Varies |
| Good Credit Discount | -- | up to 80% |
| New Car Discount | -- | up to 40% |
| Multiple Vehicle Discount | Varies | up to 20% |
| Mature driver discount | -- | Varies |
| Driving Habits Discount | -- | up to 30% |
| Military Discount | -- | Varies |
The Bottom Line for Car Insurance Savings
Price quotes based on the same criteria (coverage options, personal profile, etc) is really the only way to make sure that you are getting the low prices you deserve from either Farm Bureau or State Farm. Seeing side by side quotes make obvious the best decision for you and your family. And we at General.com can help. Visit our web site now and start getting low car insurance prices.