Enter your ZIP Code to get insurance quotes in your area
Liberty Mutual vs State Farm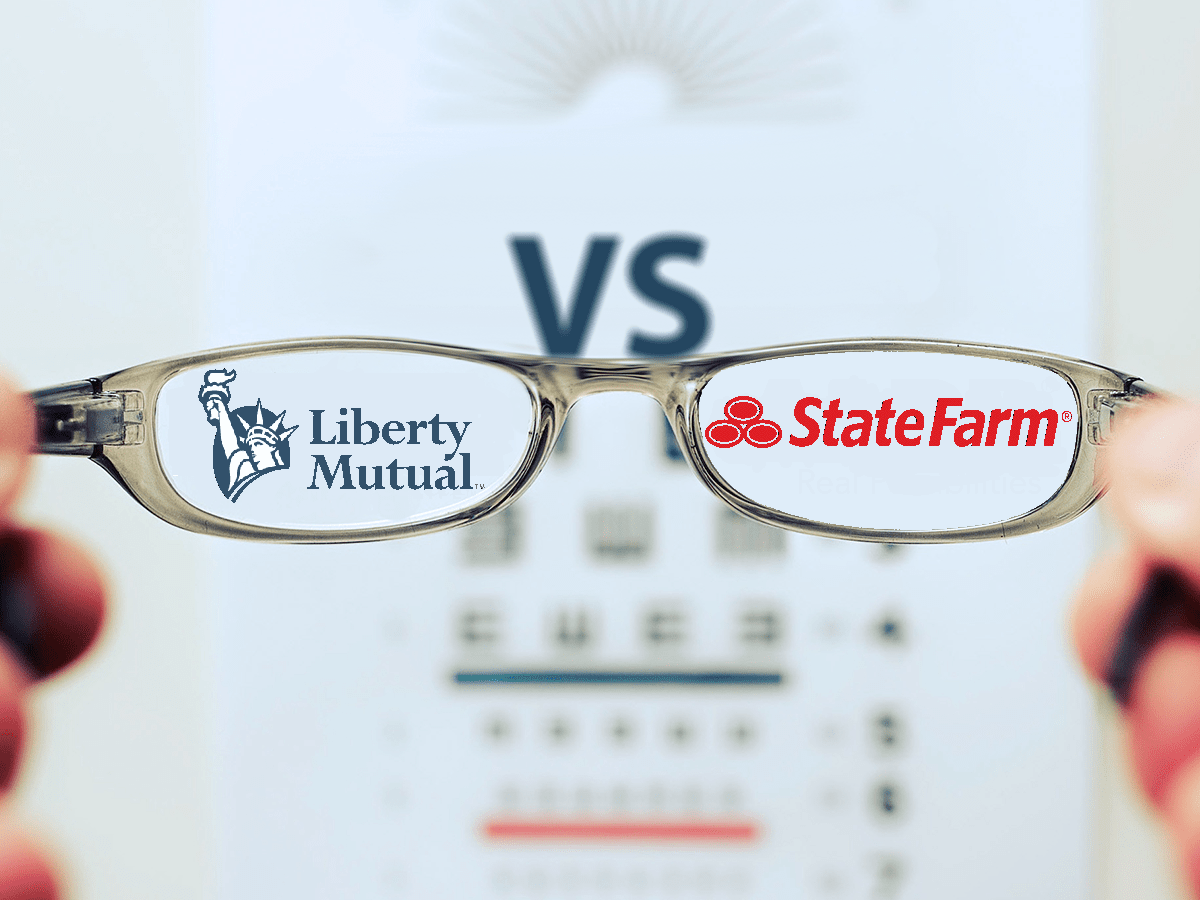 Folks looking to reduce costs on their auto insurance know that they can save by being smart shoppers. By comparing prices and product options before buying you will almost always bring savings to your wallet. The State and Federal governments both regulate the insurance industry with an eye towards of providing solvent, consumer friendly insurers to the public. You can free price quotes customized to fit your auto insurance needs and by comparing prices from multiple vendors you may save money from either of these two competing insurers.
We at General.com have worked hard to provide auto insurance shoppers with the tools they need to make economically smart auto insurance choices. If you'd like to see head to head prices from Liberty and State Farm we can facilitate those comparisons for you quick and easily online. Insurance companies need some information about you before they can provide their quotes for coverage. General.com has the means to provide that data to companies like Liberty Mutual and State Farm and you receive apples to apples price quotes to help you save money.
OK, how about Liberty Insurance?
The Liberty Mutual Group, better known as simply Liberty Mutual, is a Boston, Massachusetts based Fortune 100 company. They provide a range of financial services to the American public including automobile insurance, life insurance, property and casualty insurance. The firm was founded in 1912 basically in response to newly passed legislation requiring factories to provide better protections to their employees. The new company, then known as the Massachusetts Employees Insurance Association, provided a type of Workers Compensation coverage.
Soon thereafter, the company changed their name to Liberty and began offering limited auto insurance coverage to consumers. As a mutual company, the firm is actually owned by its policy holders rather than outside stockholders. They have grown into a worldwide presence, employing over 50,000 people and they claim annual revenues in excess of $39 billion, with total assets of over $140 billion.
Liberty has been a long time corporate sponsor of the PBS American Experience program, and have featured Paul Revere and Sacagawea in some of the ad campaigns.
| | | |
| --- | --- | --- |
| Age | State Farm avg. annual premium | Liberty Mutual avg. annual premium |
| Teens | $5,820 | $6,559 |
| 20s | $2,379 | $2,686 |
| 30s | $1,585 | $2,686 |
| 40s | $1,587 | $1,926 |
| 50s | $1,558 | $1,793 |
| 60s | $1,485 | $1,746 |
Will you get better pricing from Liberty?
If you have a safe driving record you are well on your way to receiving good rates from Liberty. But you should also be on the lookout for any other discount opportunities you may be eligible to receive when you purchase automobile insurance. Some discounts such as for an affiliation with the armed services may be available to consumers throughout the year but some may be offered only on a periodic basis. To make sure that you are getting the best price you can from Liberty you should see their price side by side with a competing car insurance carrier. You will want to ensure that competing price quotes are based off of the exact same personal profile data and the exact same levels of coverage. And if you are interested in expanded insurance coverage products such as rental reimbursements or emergency road service, you want to be able to be sure that you are not paying more than you have to.
We at General have the tool to assist you in the due diligence work of organizing and providing competing auto insurance quotes. Based on your inputs, some onscreen clicks and a few minutes of your day you can get free quotes right from your own home and save money by doing so.
What About State Farm Insurance?
State Farm Insurance is not a publically traded company. Its corporate structure is known as a mutual company. This means it is owned collectively by its policy holders. There is a perceived benefit to mutuality. These companies believe that by being free of the near term profit pressures felt by publicly traded companies, they are better positioned to make long term decisions for the financial health of both company and customer. Mutuality has not hampered State Farm's growth. Industry information indicates that State Farm is the largest provider of property and casualty insurance in the United States, and they are the largest provider of car insurance in the country.
State Farm was created in Illinois in 1922 by George Mercherle, a retired farmer whose goal was to provide good car insurance coverage to the average consumer at a good price. State Farm expanded over the years, and branched out into other insurance and financial services markets through a nation wide distribution network of agents.
State Farm has been listed as 33rd in the Fortune 500 ranking of companies and has over 44 million car insurance policies in force. Their well known advertising jingle, "Like a good neighbor, State Farm is there", first introduced in a 1971 ad campaign, has without a doubt been hummed by millions of people since its introduction in 1971
| | | |
| --- | --- | --- |
| | LIBERTY MUTUAL | STATE FARM |
| Multiple Vehicle | YES | YES |
| Multiple Policy | YES | YES |
| Vehicle Safety | YES | YES |
| New Vehicle | YES | NO |
| Good Student | YES | YES |
| Student Away from Home | NO | YES |
| Completed Driver Training Course | NO | YES |
| Completed Safe Driving Course | NO | YES |
| Safe Driver | NO | YES |
| Pay in Full | YES | NO |
| Automatic Payment | YES | NO |
| Anti-Theft | YES | YES |
| Accident-free Driver | NO | YES |
| Hybrid | YES | NO |
| New Grad | YES | NO |
| Newly Married | YES | NO |
| Newly Retired | YES | NO |
How Can You Save Money with State Farm Insurance?
The cost of most insurance products, unlike stores selling tangible consumer products at the same price for particular product to all customers, is determined by a number of different individual factors. Car insurers take into account things like your residence, your age, your driving safety record, make and model of your car, and other data points. Besides these personal factors, there are many coverage options you can purchase to enhance and expand your financial protection. Altogether, these factors make up an individual profile that auto insurance underwriters utilize to price their products for you.
Smart shoppers should know that many auto insurance companies offer specialized discounts for affiliations with the armed forces, having a history of safe driving and even having taken a driver safety refresher course. By carefully researching these factors before committing to a car insurance policy, you can save yourself some cash.
General.com has built a web based platform that streamlines the process of getting your information to State Fars underwriting professionals. We can get you a free price quote and you get to see whether State Farm your best insurance option.
Liberty vs State Farm – Who's Got the Best Rate?
Remember, the free quotes you can receive from Liberty Mutual and State Farm will depend the level of coverage and financial protection you're looking for. Auto insurance products can run the gamut from standard coverage of medical reimbursements and collision repair costs to wider protections such as emergency road service, stolen audio systems and a many other options. It's hard to determine with finality whether Liberty or State Farm would be the less expensive option for you unless you are able to directly compare scenarios and pricing. As we mentioned, auto insurance rates are individualized for each consumer and they note your past driving record, the car's age, the model of your vehicle, and where you live. In other words, the best way to determine your cheaper option is get get free quotes and do some smart shopping.
The Bottom Line for Car Insurance Savings
If you want to make sure that you get the lowest possible price between Liberty Mutual and State Farm auto insurance options, General.com's online platform can empower you to identify the most economical option. Our web site will simplify the process of doing deep research into competing car insurers and give you the satisfaction of knowing that you've made a smart financial choice.