Enter your ZIP Code to get insurance quotes in your area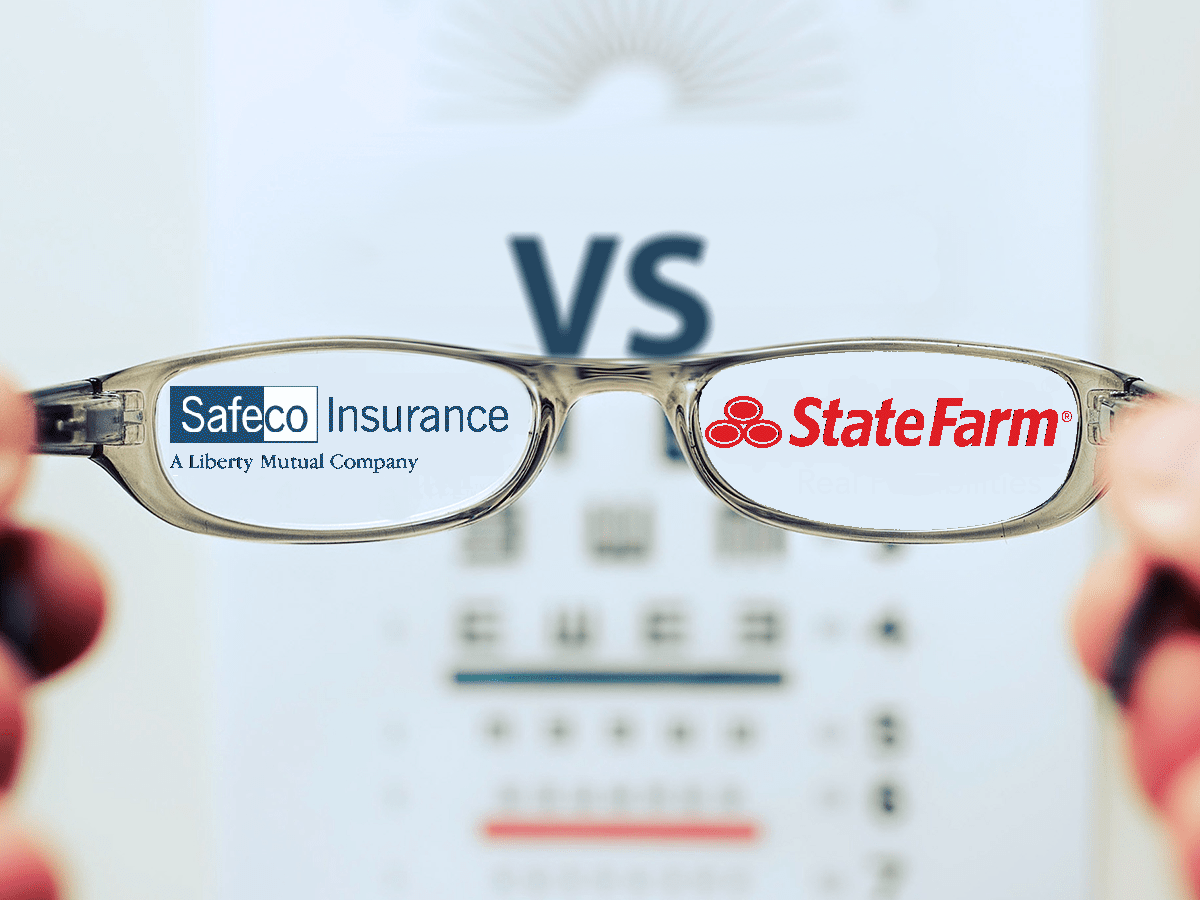 Recently published data from U.S. Police departments report that there are more than 7 million car accidents annually in the United States. Tragically, there were 40,000 deaths and 4.5 million serious injuries resulting from car crashes in 2018. The economic toll of this is huge. The National Highway Traffic Safety Administration estimates that the total dollar value of lost life, damaged property and lost productivity is rising towards $1 trillion per year.
Virtually every state in America mandates auto insurance as a prerequisite for driving on out highways. Driving without insurance exposes you and your family to potentially dire financial risk. A sufficiently bad accident could bankrupt you.
The industry is regulated at both the State and Federal level and this web of mandates, among other things, increases transparency into the carrier's financial state. It helps to ensure that insurance providers are financially viable operations. That they have the reserves to pay their customer's claims.
Auto insurance products are variably priced. They are a function of your depth of coverage and your own personal driver's profile. Here at General we want to help you save some money on car insurance by urging you to compare prices before you settle on a car insurance company. Engage in some smart shopping.
Some Information on Safeco
Safeco Insurance is headquartered in Seattle, Washington, the same city where it was founded in 1923. Back then it was known as the General Insurance Company of America and sold property and casualty insurance. At that time an insurance business based in the Pacific Northwest was a bit of a new thing. Most insurance companies were based back in the northeast. But founder Hawthorne K. Dent had a was ahead of the curve. The company outgrew its original headquarters by 1936 and moved into its well known building in the University district of Seattle. The company added additional product lines like life insurance and auto insurance and in 1956 renamed themselves from General to Safeco.
Safeco was at the forefront of adopting computer technology in the 1940's and 1950's to help efficiently mange its operations. In 2008 Safeco was acquired by Liberty Mutual, but continues to operate under the Safeco brand. It relies, as it has for years, on good pricing, good underwriting and good use of technology.
| | | |
| --- | --- | --- |
| Age | State Farm avg. annual premium | SAFECO avg. annual premium |
| Teens | $5,820 | $7,765 |
| 20s | $2,379 | $2,566 |
| 30s | $1,585 | $2,566 |
| 40s | $1,587 | $2,128 |
| 50s | $1,558 | $1,745 |
| 60s | $1,485 | $1,687 |
Is Safeco Right For You?
Safeco's business is concentrated on property and casualty and, of course, automobile insurance. They have a full menu of coverage options. You can get comprehensive, collision and liability insurance. Safeco also provides many additional options to enhance your financial security. You can opt for Roadside Assistance, rental car reimbursement, key replacement and even pet coverage.
They have ways to help you save money, too. Safeco offers discounts for those with a good driving safety record. You can also reduce your rates if you insure more than one car with them and if you have recently taken a driving safety refresher course.
Research is key to getting your auto insurance costs lower. Compare Safeco to their competitors. Get free quotes and match them up, side by side, to see who can give you the best deal.
Next, Let's Look at State Farm
George Mecherle, a retired Midwestern famer, founded an auto insurance company in the early 1920's. His business plan was guided by the principle of providing American motorists with a fair product in return for a fair price. He named his venture State Farm Insurance and as company lore has it sold his very first insurance premium for the grand sum of $11.17
The company's auto mobile insurance book of business grew steadily and over they years, they added new lines of business such as Life insurance, property and casualty coverage and eventually got into financial services such as mutual funds and annuities. The market leader in auto and life insurance has realized annual profits of over $2 billion on annual revenue of over around $90 billion.
The company is organized as a mutual company (meaning that it's policy holders actually own a piece of the firm), has a nationwide network of agents dedicated to selling its products and has endeared itself to the American public with its ubiquitous melodic advertising jingle.
| | | |
| --- | --- | --- |
| Discount Type | Safeco | State Farm |
| Low Mileage Discount | up to 20% | up to 10% |
| Accident Forgiveness | Varies | -- |
| Claims Free Renewal Discount | -- | Varies |
| Defensive Driver Discount | Varies | up to 5% |
| Good Student Discount | up to 16% | up to 25% |
| Anti-lock Brake Discount | Varies | up to 20% |
| Accident Free Discount | Varies | up to 15% |
| Paid in full discount | Varies | -- |
| Prepay Discount | Varies | -- |
| Travelink Discount | -- | Varies |
| Passive Restraint Discount | -- | up to 40% |
| Loyalty Discount | Varies | Varies |
| Daytime Running Lights Discount | -- | Varies |
| Mature driver discount | -- | Varies |
| Student Away at School Discount | up to 20% | Varies |
| Anti-Theft Device Discount | up to 3% | up to 15% |
| Multiple Policy Discount | up to 14% | up to 17% |
| Good Driver Discount | up to 15% | up to 25% |
| Deductible discount | Varies | -- |
| Home Owner Discount | Varies | Varies |
| Driving training discount | Varies | Varies |
| Good Credit Discount | up to 73% | up to 80% |
| New Car Discount | -- | up to 40% |
| Multiple Vehicle Discount | up to 36% | up to 20% |
| Senior Adult Discount | Varies | Varies |
| Driving Habits Discount | -- | up to 30% |
| teenSMART Discount | up to 15% | up to 15% |
| Military Discount | -- | Varies |
Will State Farm be cheaper?
State Farm offers its customers a wide range of coverage options, each with it's own cost. They have standard Bodily Injury and Property Damage Liability, collision, medical coverages and many, many others. Smart shoppers will dig into potential discounts that they may be eligible for from State Farm. The company offers a Good Student Discounts, safe driving discounts and reduced costs if you take a safety refresher course. But, no matter what, the best way to save money is to compare prices.
Safeco vs State Farm – Which Is the Insurer for Me?
The prices you will be charged from either Safeco or Stat Farm will be dependent on a variety of data that will collectively form a driver's profile of you. Insurers need to know where you reside, your credit history, your age, and your driving safety record. In addition, they will look at the size and safety rating of your vehicle (some cars are more expensive to repair than others). They may consider the length of time and mileage you typically drive over a period of time. Are you a daily auto commuter or do you drive your car mostly for weekend errands?
With all of those variables you can see why it would be hard to say with authority if either Safeco or State Farm would give you lower prices. That's why it pays to be a savvy consumer. Get apples to apples quotes from both of them and see for yourself which is the better deal.
The Bottom Line for Car Insurance Savings
The General.com platform was built to give consumers an easy to use, streamlined way to get competing price quotes from auto insurance providers. We can get you side by side, real world price comparisons so that you can determine which car insurance solution is best for you. We can save you money with just a few clicks of our onscreen buttons. You can start saving money right now!"