Enter your ZIP Code to get insurance quotes in your area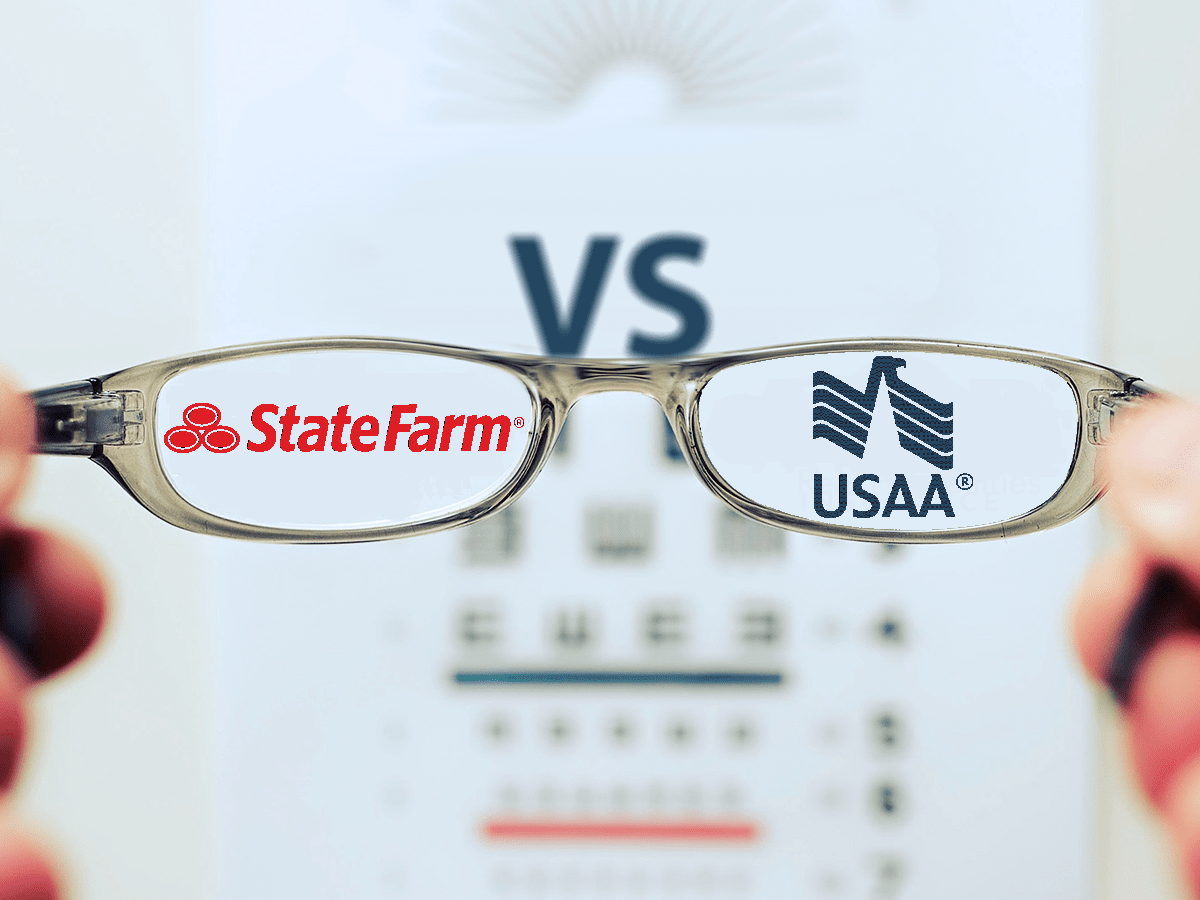 If you're a savvy shopper looking for the best bang for your buck, you know that the best tactic is to compare prices between competing products. Insurance is certainly a bit more complex than the most consumer products but consumers can absolutely benefit by identifying the coverage that suits them best and then do price comparisons among a variety of carriers.
The industry is overseen by both the State and Federal governments and insurance regulations help to get fair treatment for consumers that insurance providers are sufficiently solvent for when their customers need to make claims. You can obtain free, non binding price quotes from underwriters to help your decision making.
Our online web tool at General.com can help you by simplifying the price quote process, and allow you to see for yourself which of the many auto insurers can give you the best bang for your buck.
Let's Look Into State Farm Insurance
State Farm is a mutual company. This means that the firm is owned mutually by its policy holders. Buying policies from mutual companies means that you're not just a customer, you are actually a part owner of the firm. Mutuals, as they are known, operate from the premise that they can make better long term strategy decisions when freed from the often intense Wall Street pressure for profits in publicly traded corporations.
State Farms incredibly popular jingle has doubtlessly been hummed by millions since its introduction in the early 1971. The melodic phrase "Like a good neighbor, State Farm is there" has been ubiquitous and become a bit of a standard in its own right. State Farm's good ad campaigns have helped them vault to the top of the industry. Fortune magazine lists State Farm as the 33rd largest company by revenue and industry data report that the company currently insures somewhere around 44 million vehicles. They are financially solid and receive top grades from the major credit rating agencies.
Will you get better pricing from State Farm?
Consumers will need to provide State Farm an information snapshot of themselves in order for underwriters to gauge how to price their offering. Yes, some financial products like auto insurance charge different premiums to different people. That's the way insurance works.
Consumers must let carriers like State Farm know the location of their residence. Will you be driving primarily on more rural roads or in more densely populated urban areas? Is your vehicle a trusty old family transport or a new car just off the lot? Are you an experienced driver or newly licensed driver? Each of these factors will contribute to the process that will determine what State Farm quotes you. In addition, you'll need to decide the breadth of the coverage you want on your vehicle. Will a standard liability and collision policy meet your needs, or do you want more expansive coverage protecting you from contingencies over and above that?
Pulling together your consumer profile can be complicated and it takes time to communicate it to the insurance carriers you're interested in. And that's where we can help. The General.com platform helps consumers assemble the right information, choose the best coverage packages and quickly receive price quotes from providers like State Farm. We'll help you save money.
Now, What About USAA?
USAA was founded in 1922 by some U.S. Army officers who were denied auto insurance coverage for their own cars. Deemed poor risks by insurers, they banded together to form their own insurance collective. The company still targets current and former members of the armed services as their primary market with a variety of financial products and services.
Based in Texas the full name of the firm is the United States Automobile Association. The privately held USAA plows it earnings back into the company itself to expand operations and help keep it's pricing competitive. They are sufficiently successful to be include in Fortune Magazine's list of the top 500 companies in the country. They reported recent earnings of $2.4 billion and annual revenue of $30 billion.
How Can You Save Money with USAA?
Insurers like USAA examine a variety factors before pricing an insurance policy for potential customers. Like its competitors in this market segment, its pricing is variable. They will assemble a profile on you and price their product according to their actuarial models which quantify the probabilities of accident and event that drive claims. The customer profile includes age of the driver or drivers, the zip code of their location, the make, model and age of the vehicle they drive and, most of all, the safety record of the insurance applicant. Next you must decide on the depth of coverage you want (i.e. how much money will you be eligible to be reimbursed in the event of accident and/or injury)
A few button clicks on the General.com provides consumers a way to obtain free apples to apples price comparisons from insurance providers like USAA. We are an easy to use web site built to help save you money.
| | | |
| --- | --- | --- |
| Age tier | USAA avg. annual premium | State Farm avg. annual premium |
| Teens | $2,864 | $5,820 |
| 20s | $1,261 | $2,379 |
| 30s | $963 | $2,379 |
| 40s | $957 | $1,587 |
| 50s | $889 | $1,558 |
| 60s | $845 | $1,485 |
State Farm vs USAA– Who's Got the Best Rate?
If you've got a record of safe driving you'll be ahead of the game when it comes to car insurance rates. Virtually all insurance companies will reward safety with low pricing. Sharp consumers will also research possible discounts that these insurance carriers may offer such as multivehicle discounts and for people who have recently taken driving safety refresher courses. Do your research and you won't miss out on low costs for you and your family.
Shopping for car insurance can get confusing and overwhelming. Don't settle for the first quote you get. Figure out the level of financial coverage you want to protect yourself and your family and then get competing quotes from providers like like State Farm and USAA. It can get a bit confusing. General.com can act as your eyes on the ground to seek out the best deals for smart car insurance customers.
| | | |
| --- | --- | --- |
| Discounts | State Farm Insurance | USAA |
| Accident free | ✓ | ✓ |
| Bundling policies | ✓ | ✓ |
| Defensive driving course | ✓ | ✓ |
| Educator | | |
| First Responders | | |
| Good driver | ✓ | ✓ |
| Good student | ✓ | ✓ |
| Low mileage | | ✓ |
| Military | ✓ | |
| Multiple vehicles | ✓ | ✓ |
| New car | | ✓ |
| Pay in full | | |
| Safe vehicle | ✓ | |
| Telematics program | ✓ | |
The Bottom Line for Car Insurance Savings
Get free price quotes based on the same criteria - coverage levels, personal profile, etc. –can result in getting you the cheapest coverage. And we at General.com want help you do that. Visit our web site and start getting low car insurance prices now.