Enter your ZIP Code to get insurance quotes in your area
Progressive vs. State Farm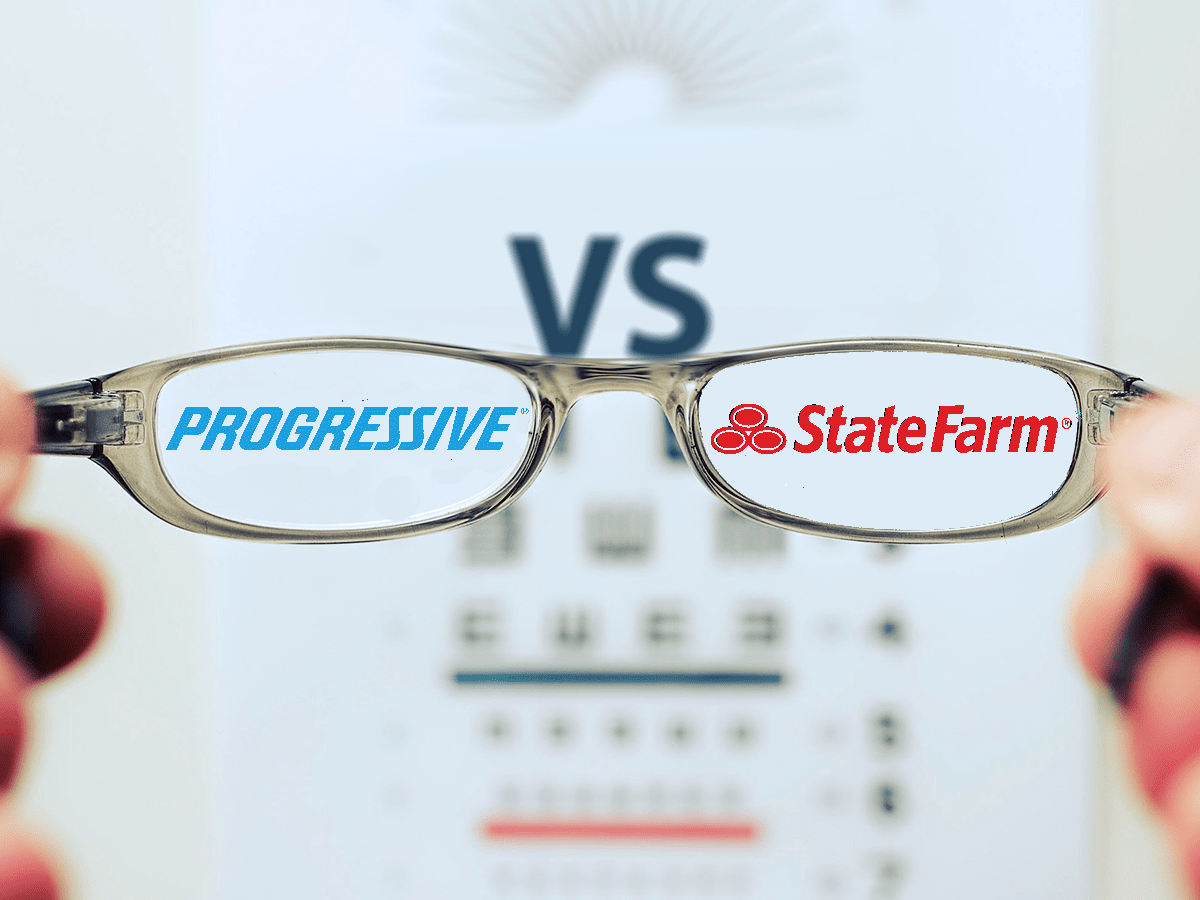 Smart shoppers are always looking for ways to stretch their dollars as far as possible and one of the best ways to do that is to engage in direct, head to head comparative shopping. It's true that insurance products are more complicated than your average consumer product but shopping for the best price in automotive insurance will inevitable save you money.
Progressive and State Farm are two well known reputable providers of insurance products to consumers in the United States. Consumers considering their products would benefit from seeing their prices up close and side by side. Insurance regulation from the State and Federal level govern the insurance industry as a whole, and shoppers can ask and receive upfront price quotes for car insurance.
The General.com web platform can be an indispensable tool for auto insurance shoppers by streamlining the work needed to provide standardized information to a variety of potential carriers and get like to like quotes in return.
Some Information on Progressive Insurance
As the market for automobile grew in the United States in the early 20th century, so too did the desire for consumers to financially protect themselves and their new machines. In 1937 a couple of business partners named Joseph Lewis and Jack Green started a new venture, Progressive Insurance, to provide automobile insurance to car owners.
By the mid-1950's the company successfully expanded its market by providing auto insurance to drivers who weren't in the best risk category. They subsequently showed their willingness to innovate by being among the first auto insurance companies to have a web presence.
Progressive has expanded their business portfolio to include additional insurance and financial services outside of their original auto insurance niche. A publicly traded firm on the New York Stock Exchange, Progressive recently reported $2.6 billion of profits on annual revenue of about $32 billion. They are the third largest provider on automobile insurance according to industry data.
| | | |
| --- | --- | --- |
| Age bracket | Progressive avg. annual premium | State Farm avg. annual premium |
| Teens | $8,248 | $5,820 |
| 20s | $2,287 | $2,379 |
| 30s | $1,646 | $2,379 |
| 40s | $1,644 | $1,587 |
| 50s | $1,542 | $1,558 |
| 60s | $1,403 | $1,485 |
Is Progressive Insurance Right For You?
The first thing you should know is that auto insurance, like many other insurance products, has a variable pricing structure. The price you or any consumer pay for car coverage in dependent upon a variety of factors which make up your personal profile.
Potential customers must let Progressive know things like your zip code (are you likely to be a city driver, a rural driver, etc.), certain demographic information (are you a new licensed or more experienced driver) and details about your vehicle (is it fresh off the lot, or have you owned it for a while). Next, you must decide what level of coverage is best meets your needs. There are a variety of choices from standard collision and liability to more comprehensive protections and coverages.
Taken together, underwriters at insurance companies like Progressive price out the cost of policies based on their actuarial tables which quantify risk percentages of collisions and theft across a broad spectrum of the population.
Assembling your profile, choosing who to send it to and transmitting that information to carriers to receive quotes is where we come in. General.com has built a web-based platform to simplify the process of getting competing price quotes for car insurance, streamlining the work greatly for smart shoppers.
Next, Let's Look at State Farm
Known to many consumers by their catchy, seemingly ubiquitous "Like a good neighbor…" advertising jingle, State Farm insurance is a big player in the insurance industry. They have been listed as the 33rd largest company by revenue on the Fortune 500 list and currently insure in the neighborhood of 44 million vehicles.
State Farm is organized as a mutual company, which means that the firm is owned mutually by its policy holders. In other words, buying policies from mutual companies effectively makes you a shareholder of the company. Mutuals, as they are known, feel that they make better long term decisions when freed from the often near-sighted search for profits in publicly traded corporations.
In any event, being a mutual company has certainly not hindered State Farm as industry data indicates that they are the largest property, casualty, and automotive insurer in the United States
Will State Farm be cheaper?
First and foremost, know that the single best determinant of best in class rates from State Farm, or any other carrier for that matter, is to have a spotless driving record. But many of us don't have prefect driving records. Don't worry, State Farm, will have a plan for you.
Many auto insurance providers have discounts for certain affiliations such as the country's armed forces, and they also tend to look favorably on folks who have taken refresher courses in safe driving. These are only a couple of potential discounts that might be available to you if you do your homework.
General can help you assemble and transmit the right information to State Farm and easily get you the quote you need to compare to other providers. Why should you pay more than you have to when General can help you get a lower price?
Progressive vs. Stat Farm – Which Is the Insurer for Me?
The number of variables that go into the insurance pricing mean it would be overly simplistic, if not impossible, to say outright which company would save you more money. The only way to know for sure is to get price quotes using the same profile data for the same level of coverage. It's a smart way to shop but can take time.
| | | |
| --- | --- | --- |
| Discounts | Progressive Insurance | State Farm Insurance |
| Accident free | ✓ | ✓ |
| Bundling policies | ✓ | ✓ |
| Defensive driving course | | ✓ |
| Educator | | |
| First Responders | | |
| Good driver | ✓ | ✓ |
| Good student | ✓ | ✓ |
| Low mileage | | |
| Military | | ✓ |
| Multiple vehicles | ✓ | ✓ |
| New car | | |
| Pay in full | ✓ | |
| Safe vehicle | | ✓ |
| Telematics program | ✓ | ✓ |
The Bottom Line for Car Insurance Savings
A better idea would be to let we here at General.com act as your tool to easily collect and transmit your automobile profile information via our web-site. A few on-screen button clicks and you can engage in the comparative shopping that yields big savings to savvy consumers. Why would you want to pay more than you needed to?