Enter your ZIP Code to get insurance quotes in your area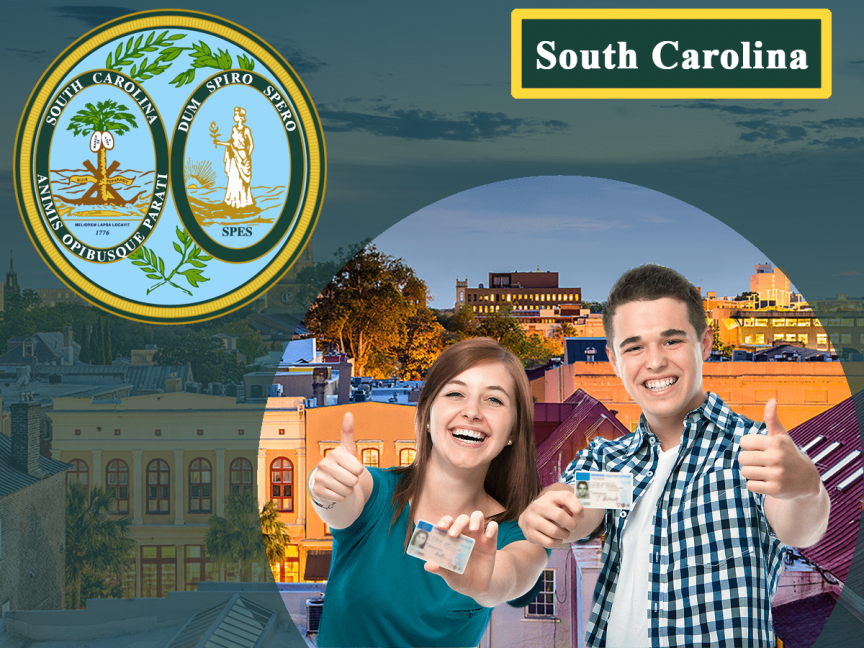 Auto Insurance Basics in South Carolina
A rudimentary type of insurance for merchants has been around for thousands of years. It is traced back to loan agreements regulating trading ships lost at seas in ancient Babylon. So when the automobile era sprung forth in the early 20th century, it was not surprising that an automobile insurance industry followed close behind. Insurance is a contract that provides a predefined level of financial relief in the event that a predefined risk event occurs and inflicts financial losses on the contact holder. The basic business premise for insurance is that you quantify the rate of occurrence of a certain risk, and by creating a pool for paying customers you spread the risk. The customer gains by getting a financial cushion against the risk, and the company turns a bit of a profit.
| | |
| --- | --- |
| South Carolina Required Car Insurance Coverage | SC Required Min. Limits |
| Bodily Injury (BI) | $25,000 per person / $50,000 per accident |
| Property Damage (PD) | $25,000 per accident |
| Uninsured Motorist Bodily Injury (UMBI) | $25,000 per person / $50,000 per accident |
Car insurance is designed to help defray the costs of bodily injury and property resulting from automobile accidents. Car accidents are numerous in the United States. Statistics indicate that there are over 6 million vehicular accidents annually in recent years, causing over 35,000 deaths and injuring many, many more. In addition to medical costs, the sum of property damage, lost productivity, etc., is estimated to costs the U.S. economy hundreds of billions of dollars every year.
A garden variety car crash where no one gets injured is estimated to cost around $3,500. A crash that results in an injury averages about $60,000, and a fatal accident has been estimated to exceed $1 million in total costs. So, even though car accidents are a small fraction relative to the total miles driven every year, the outcome of one can be financially ruinous.
Like most states, South Carolina requires resident drivers to carry insurance in order to legally drive in the state. There are a variety of insurance products available to South Carolina motorists. The basic coverage, called liability insurance, pays out bodily injury claims and property damage expenses in the event that your actions caused a car accident. In most states your liability will pay out monetary reimbursement to the injured party, but will not cover any your costs. For that you need additional insurance coverage to help mitigate your own potential losses.
Collision, comprehensive insurance, and personal injury protection are some of the products that protect you yourself from potential damages. Collision helps offset the cost of repairing your own vehicle up a a defined maximum amount. Comprehensive insurance is designed to help protect against losses due to weather related damage, vandalism, theft and certain other risks. Personal injury protection is help cover your own potential accident related medical costs and can work in conjunction with any existing medical insurance you may have.
Keep in mind that insurance companies do not pat out the very first dollars of damage resulting from an accident. The policy holder must first satisfy a defined minimum out of pocket cost called a deductible. Once your deductible has been paid your insurance policy kicks in they will be liable for any additional costs and pays out up to the defined maximum level contained in your policy.
Auto Insurance Requirements in South Carolina
The state of South Carolina uses the At Fault model of car insurance. This means that the driver who causes an accident is the one liable to pay the damaged party for any resulting costs of property damage, bodily injury, or both. Insurance is legally required in the state in order to operate a vehicle. When you apply for a driver's license in South Carolina you must certify that you have insurance if you own a vehicle or else sign a statement that you do not own one.
The state has minimum levels of liability insurance you must carry in order to meet their mandate. Your policy must carry at least $25,000 of protection for bodily injury caused by the insured car's owner, a minimum of $50,000 of coverage in the event that more than one person is injured in the at fault accident, and at least $25,000 in property damage coverage. Many people opt to purchase higher levels of coverage in order to further protect their financial exposure.
Average Cost of Coverage in South Carolina
The average cost of full coverage in the United States is approximately $1400 and change. South Carolina rates for full coverage is a bit below the national average. Cost for the state required bare minimum levels runs between $500 and $800 but keep in mind that your own risk profile will get you different rates at different companies. If your driving record has an accident or moving violation you will typically pay more for insurance. Be look around. Some companies specialize in that particular market segment.
Good credit will get you better prices in South Carolina as will living in a more rural area. Insuring a teenager in the state will be expensive as it is everywhere else.
Cheapest Car Insurance Companies in South Carolina
Due to the complicated nature of car insurance pricing (annual premiums are highly dependent upon your personal risk profile) it is impossible to say with assurance who the cheapest car company would be for South Carolina drivers. Companies provide good deals for drivers with perfect safety records but are not the cheapest for those who have had an accident or serious moving violation.
Veterans or active members of the U.S. armed forces should seek out companies like USAA who specialize in provide discounts to that market segment.
| | |
| --- | --- |
| Company | Avg. Premium (annual) |
| State Auto | $683 |
| Bristol West | $1,051 |
| Nationwide | $1,110 |
| National Grange Mutual | $1,141 |
| Allstate | $1,203 |
Unique Car Insurance Requirements and Penalties in South Carolina
As mentioned, South Carolina is at at fault state when it comes to insurance. If you are in an accident caused by another driver, you have three ways to go about getting reimbursed for personal injury and property damage costs. You can file a claim with your own company who will then turn around and make a claim against the at fault driver. You can file claims directly with the at fault driver. Finally, you could file a civil court lawsuit against the initiator of the crash.
South Carolina is diligent about enforcing its insurance mandate and ranks in the lower third of states with uninsured drivers. If you are found to be driving while insured your license and vehicle registration will be suspended and you will need to pay a penalty to get both reinstated. Repeat offenders risk getting their vehicle impounded.
| | | | |
| --- | --- | --- | --- |
| First Offense | Second Offense | Third or Subsequent Offense | |
| Fine | $550 Uninsured Motorist fee; $100 - $200 fine or imprisonment | $200; additional $5 for every day without insurance | $5 for every day without insurance |
| Daily fine for lapse | Assessment of $5 per day for lapse in required coverage | Assessment of $5 per day of lapse in required coverage | Assessment of $5 per day of lapse in required coverage |
| Imprisonment | 30 days or fine | 30 days; a combination of fines and imprisonment | 45 days to 6 months |
| Driving Privilege | Suspension of Registration and License | Suspension of Registration and License | Suspension of Registration and License |
| Reinstatement Requirements | $200 reinstatement fee; SR-22 | $200 reinstatement fee; must furnish proper proof of insurance | $200 reinstatement fee; must furnish proper proof of insurance |
How to Get the Cheapest Rates in South Carolina
The best way to get low in South Carolina is to do detailed comparison shopping. Get apples to apples quotes from at least three insurance providers. At General.com, we provide you with an easy to use online tool designed to quickly get you no cost obligation quotes. Be smart and save money by making insurance providers compete for your business.