Enter your ZIP Code to get insurance quotes in your area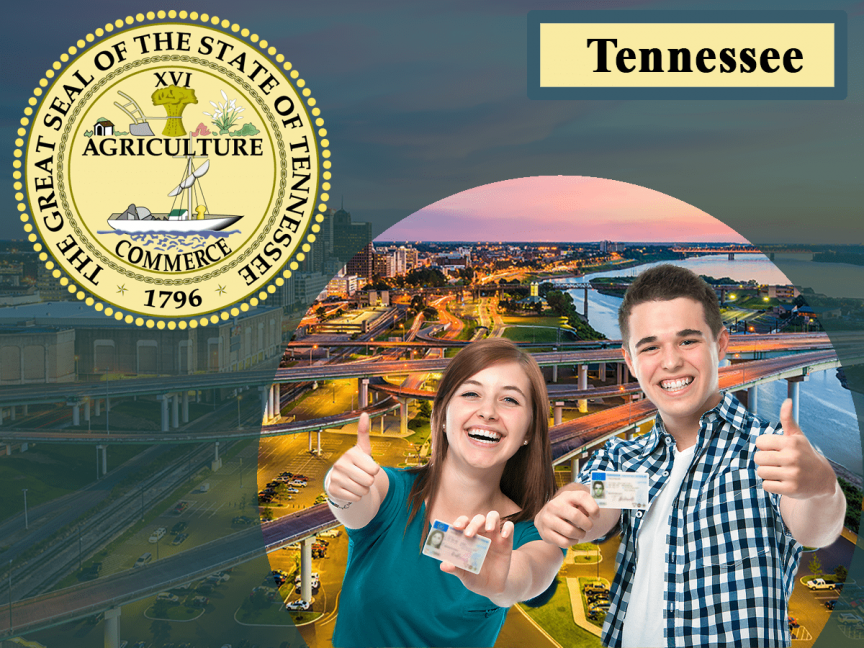 Auto Insurance Basics in Tennessee
According to the national Highway Traffic Safety Administration there are over 6 million vehicular accidents on American roads and highways annually in recent years. The statistics report that over 36,000 people lost their lives in accidents in a single year. After years of declining fatality rates, traffic deaths have actually increased over the last few years. Speeding and driving under the influence of alcohol are two of the biggest factors in fatal car crashes Taken together they account for over a quarter of all fatal car crashes in those cases where causality can be determined. A growing number of fatal accidents are caused by distracted drivers. Talking on the phone, texting, eating and plain old sight-seeing can distract a drivers attention from the road and sometimes all it takes is a momentary lapse of concentration to case an accident.
| | |
| --- | --- |
| Tennessee Required Car Insurance Coverage | TN Required Min. Limits |
| Bodily Injury (BI) | $25,000 per person / $50,000 per accident |
| Property Damage (PD) | $15,000 per accident |
The cost in economic terms of traffic accidents is staggering. A landmark study from the National Highway Traffic Safety Administration, a division of the U.S. Department of Transportation, indicated that the direct economic price tag of accidents is over $242 billion. This is the value of medical costs, property damage, court costs, lost productivity and others. When factoring in all of the indirect costs to the country the cost in hundreds of billions more.
The car insurance industry arose soon after automobile starting becoming more numerous in the early part of the 20th century. Drivers sought to acquire financial protection for their investment in their new mode of transportation and many small regional companies sprouted up to serve the burgeoning market. Car insurance is a complex, variable priced financial product. The price a driver can expect to pay for coverage is determined by the breadth and depth of the coverage desired and by a variety of personal demographic and behavioral factors. The most basic car insurance product as called liability insurance. It covers bodily injury and property damage to another party who has suffered losses that were your fault. Your insurance starts paying out on your liability coverage after you have satisfied your deductible. The deductible is a preliminary out of pocket cost you must pay first.
Comprehensive insurance covers damages to your car resulting from theft, vandalism, weather, and a variety of other risks that are carefully spelled out in your policy. Collision insurance will help reimburse you for damages to your own car after an accident. If you suffer bodily injury or property damage from an uninsured or underinsured driver, you may find yourself with more damages than you receive reimbursement for. You can buy coverage help mitigate that risk. There are also insurance products to provide roadside assistance, to pay for a rental car in the event your own car is in the shop, to cover you for theft of expensive audio gear, and a host of others.
A good financial rule of thumb is that you should try to but as much insurance protection as you can comfortably afford. The more protections you layer on, the safer you will be financially. But those protections will require higher annual premiums. You need to balance your own tolerance for risk with your financial means. Drivers in Tennessee have many options available to them and many companies competing for their business.
Auto Insurance Requirements in Tennessee
Tennessee has a Financial Responsibility law that requires resident motorists to have liability insurance coverage in order to drive a vehicle. This means that a driver must prove they have an ability to pay for financial losses in the event that they cause an accident. The vast majority of people satisfy this requirement by purchasing automobile insurance. The state's Financial Responsibility law defines a minimum threshold of cove rage. In Tennessee you must have $25,000 of liability coverage for the death or bodily of one person in an accident that is caused by the owner of the insured car, a minimum of $50,000 of of coverage in the event that more than one person is killed or injured, and $15,000 to cover property damage.
Be aware that these minimum liability numbers are also the maximum amounts that your insurer would pay out on your behalf. You yourself would be liable if you caused an accident and the damages exceed these amounts. That's why it is a good idea to consider getting as much coverage as you can.
Average Cost of Coverage in Tennessee
The average cost of full car insurance in Tennessee is in the neighborhood of $1,300 per year, and is below the national average. Drivers with safe records (no accidents or serious moving violations for the past 3 to 5 years) will enjoy more competitive pricing. Having a speeding violation can increase your costs by an average of around $300. Having either an at fault crash or a DUI/DWI conviction on your record may add $600 or more to your costs.
Younger drivers, especially teenagers, can expect to pay higher premiums in Tennessee that older drivers, and motorists with good credit get discounts on their policies.
Cheapest Car Insurance Companies in Tennessee
The market for car insurance in Tennessee is served by many companies, both large nationwide carriers and smaller regional carriers alike. Due to the complexity and number of variables involved in pricing an insurance policy, it is hard to determine who would be the cheapest provider for your particular needs and risk profile. Companies like Progressive and the Auto-Owners offer good rates to safe drivers, while other carriers like the Tennessee Farm Bureau and Erie are known to provide competitive rates to motorists with an accident on their record.
| | | | | |
| --- | --- | --- | --- | --- |
| Rank | Company | Rates after accident | Rates before accident | Difference |
| 1 | Tennessee Farmers | $1,744 | $1,735 | $9 |
| 2 | Nationwide | $1,815 | $1,815 | $0 |
| 3 | Erie | $2,052 | $1,640 | $415 |
| 4 | Progressive | $2,718 | $1,869 | $858 |
| 5 | Allstate | $5,000 | $3,371 | $1,624 |
| N/A | USAA | $1,765 | $1,249 | $516 |
Unique Car Insurance Rules and Penalties in Tennessee
Tennessee is an At Fault state when it comes to auto insurance. This means that the driver who causes an accident is the one who incurs the resulting financial liability. Having insurance means that your provider will pay out on your behalf up to the maximum limit contained in your policy. You must carry proof of your financial responsibility at all times while driving. Operating a vehicle without coverage can result in fines and the possible suspension of your license.
| | | |
| --- | --- | --- |
| | Failure to Provide Proof | Driving Without Insurance |
| Fine | $25 coverage failure fee after 15 days; an additional $100 continued coverage failure fee after additional 30 days | $300 |
| Driving Privilege | Driver's license and registration suspended after 45 days until proof provided | Driver's license and registration suspended until insurance proof provided and driver's license examination retaken. |
| Other | $65 license and registration restoration fee; $50 fee to commissioner of safety | $65 restoration fee; $50 fee to commissioner of safety; SR-22 certificate for three years |
How to Get the Cheapest Car Insurance in Tennessee
The secret to getting the cheapest auto insurance coverage in Tennessee is good old fashioned comparison shopping. Decide which particular levels of coverage you're interested in then get free quotes from at least three vendors. By seeing side by side prices, you'll know how to stretch your insurance dollars as far as they can go. Our easy to use online tool at General.com can get you no cost no obligation quotes with just a few keystrokes.