Enter your ZIP Code to get insurance quotes in your area
Insurance For A Salvage Title Car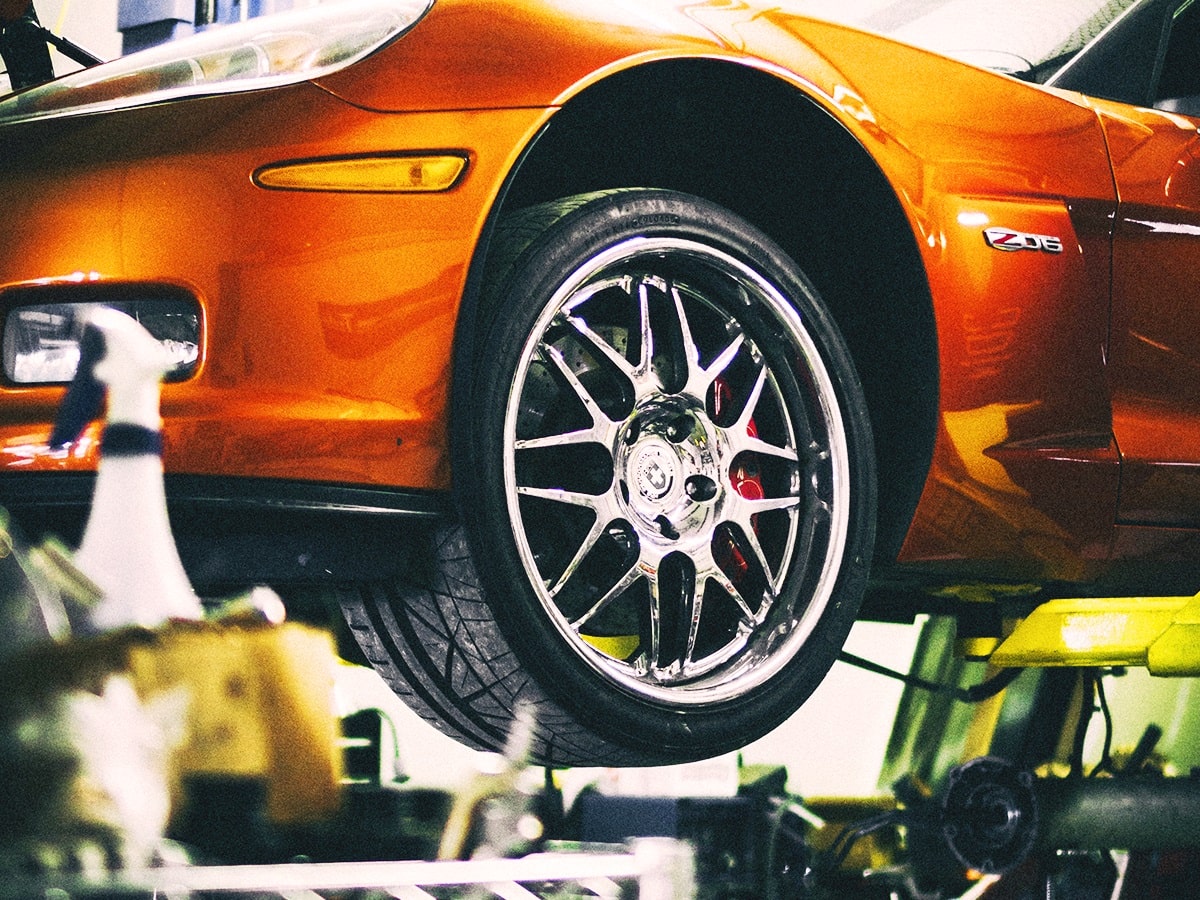 There are many different types of vehicles that people consider purchasing when they are in need of a new car. While most professionals do not recommend purchasing a salvage title car, some people do decide to buy them, either being aware of the purchase they are making or sometimes being unaware.
Knowing the details behind what a salvage car is, whether you can get insurance for a salvage vehicle, and the laws and regulations in your state are essential. This information can help make sure that you know the ins and outs of purchasing a car and how to seek out or avoid, salvage title vehicles.
What Is Salvage Title Car?
When the cost of repairs on a car exceeds the value of the vehicle, it is considered a salvage vehicle. There are many situations in which a salvage vehicle may be damaged to this amount. This includes vehicles that been damaged by hail or floods, stolen and recovered cars, and cars that have been damaged in an automobile accident.
If a car has a repair amount that is anywhere between 50% and 90% of its total value, the car might be considered a total loss in the state you are living in. Each state has different guidelines to help determine when a vehicle can be considered a total loss.
Insurance companies may choose to consider a car totaled more easily if it is an older model vehicle. The cost of labor can be more expensive in older cars, and of the value of the car can be quite a bit less. This determination is often made for business reasons, so the insurance company can pay less in the long run.
If someone is selling a salvage car, state law requires that the person informs the buyer of the vehicle in writing that the vehicle is salvaged. It is best when this information is explicitly given, but it does not always happen this way. Checking the vehicle identification number, or VIN, of the vehicle, can help make sure you are not purchasing a salvage vehicle.
Salvage Title Car – Buy Or Not?
When deciding to purchase a salvage title car, checking the car's vehicle identification number, or VIN, is critical. Also, the federal government's National Motor Vehicle Title Information System, or NMVTIS, can give additional information about the condition of the vehicle and its history. These reports are available for purchase from a number of different companies.
Also, the National Insurance Crime Bureau, or NICB, provides VINCheck, which can help you determine if a vehicle has been reported as lost and has not been recovered, or if it has been reported as a salvage vehicle.
Another company that offers information on the history of vehicles is CarFax.
Not all insurance companies will insure a salvage vehicle, which is another consideration on whether or not to purchase the specific salvage title car. Besides, many states have requirements for vehicle inspections to determine if salvage title cars are roadworthy. For states that have these requirements, the car receives a "branded" title.
Utilizing this information, drivers can determine whether or not they want to buy a salvage title car.
How To Get Car Insurance For Salvage Title?
The first step to getting car insurance for salvage title vehicles is to do research on the vehicle you are looking to purchase. By utilizing the vehicle identification numbers, as well as the resources listed above, buyers can make an educated decision on their purchase.
A number of automobile insurance companies do not provide insurance for salvaged vehicles at all. Travelers is one example of the many. In fact, some estimates state that up to 33% of car insurance companies will not write policies for salvaged vehicles.
If you are specifically seeking out a salvage title car to save money, it may be a good plan to look for cars that are being sold by insurers. The insurer is aware of the specific situation the car was in when it was declared a total loss. It is also likely to have more documentation, such as photographs and written reports of the damage, that other people do not have. Asking the insurance company that you are looking to purchase from if they will cover the car can be a great way to get insurance on your vehicle.
Certain types of accidents are easier to get insurance for when it comes to salvaged vehicles. If the car was totaled due to natural disasters, getting coverage may become a lot more difficult. After natural disasters, some car dealers look to clean up the car so that it seems nice but do not invest the money in repairing what is needed.
One trade-off for getting a salvage title car is that some insurance providers will not offer full coverage on the vehicle. Instead, they will only provide liability coverage, coverage that is designed to protect you if you are at fault in an accident and injure someone else or damage their property. Coverage such as comprehensive insurance will be harder to get because the coverage will extend to things that are not accidents. Collision coverage can also be more challenging to obtain.
What Documents Are Required For Insurance Salvage Title Car?
A copy of your vehicle's title will be necessary to purchase automobile insurance policies for salvage vehicles. In addition, owners will need their registration and the VIN of the vehicle. In some cases, a vehicle inspection may be required by the insurance provider. This inspection can either be done by the insurance provider themselves or through a mechanic were reported. Also, some insurance companies require that a vehicle appraisal is obtained before insuring a salvage vehicle.
Salvage Title Car Insurance — How Much Does It Cost?
Depending on the automobile insurance carrier you select, you may end up paying more for automobile insurance. Even though the vehicle you choose might be worth less than other similar cars, some companies add an additional surcharge to these types of cars.
Most likely, even though your vehicle is worth less being a salvage car, the lower value of the vehicle is not taken into account. This means that while you may pay more for automobile insurance, you probably will not pay less for it. Most policies are written based on the year, make, and model of the vehicle. Your damaged vehicle will pay the same amount as another person's vehicle of the same make, year and model, that is not damaged.
Another consideration when it comes to title car insurance is that your vehicle starts out worth less. Because insurance is paid out based on the value of the vehicle or vehicles involved, it is likely that you will get less from your car insurance company if your salvage title car is totaled in the future. Car insurance companies often negotiate with vehicle owners when it comes to the value of a vehicle.
Best Insurance Companies For Salvage Title Car Insurance
General Insurance is a fantastic company for salvage title car insurance. Other companies that are known to provide liability insurance coverage for salvage title vehicles include 21st Century, Esurance, Everest, The Hartford, Infinity, National General, Omni, Progressive, Safeco, Titan, and others as well. Some of these companies are a little bit more well-known than others.
Some of these companies, such as Everest, The Hartford, Omni, and Progressive, provide liability insurance coverage in all of the states they are available in. Other companies, such as 21st Century, provide liability insurance for salvage vehicles but require inspections of the vehicles in Kansas, Kentucky, Rhode Island, and West Virginia. Esurance provides liability insurance coverage and both Kentucky and North Carolina for salvage cars. In addition, for drivers that qualify for a "good driver" discount in California, Esurance also provides liability coverage.
In California, drivers must always qualify for the state "good driver" discount in order to purchase liability insurance for a salvage vehicle. Because of this, companies like Safeco, for example, do not provide this type of liability coverage in the state of California. Titan has its own policies as well. They provide salvage a title car insurance in every state except for Connecticut and Georgia. Additionally, in Maryland Titan does not cover vehicles that have stolen or required titles, or vehicles that have been in a flood.
General Tips If You Want To Buy Salvage Title Car
If you are looking to purchase a car, you will want to be aware that fraud can happen when it comes to car sales. Be sure to check the vehicle identification number, or VIN, before making any purchase. Also, utilize the vast amount of resources available to research the car and the seller even more firmly.
Also keep in mind that because requirements vary from one state to another when it comes to the titling of cars, a car may be driven from one state to another to get a clean title. A car with a clean title is worth thousands of dollars more, but this practice is very shady and fraudulent.
Many professionals recommend that people avoid purchasing salvage title cars whenever possible. Utilize trusted mechanics to check out any vehicle you are looking at purchasing. If you are getting an excellent deal from the seller on the car, it is even more essential to have the car adequately checked.
The resources above, like Autocheck and CarFax, among others, are most often a fantastic investment. The money you can save by not having a salvage title car is well worth the price of the information.
If you are unsure of your state's laws as they pertain to salvage titles, check with your local Department of Motor Vehicles, or DMV. It is vital to know what your state's laws and requirements are before purchasing a vehicle.
Your insurance provider should also answer some questions about the car and the insurance you are choosing to get. Make sure that you understand the entire policy, as well as the rates before you finalize your purchase.
Final Notes
Salvage title cars can often be found or bought at lower price levels than other cars. While many professionals say to avoid these types of vehicles, the situation behind why the vehicle got into the salvage classification is essential. Ask your insurance provider about any coverage add-ons you might be able to get as well. Insurance agents at General Insurance are available to assist you and answer questions that you have. It is vital to do proper research when looking to purchase any vehicle, and General Insurance is happy to take you through the process step-by-step.