Enter your ZIP Code to get insurance quotes in your area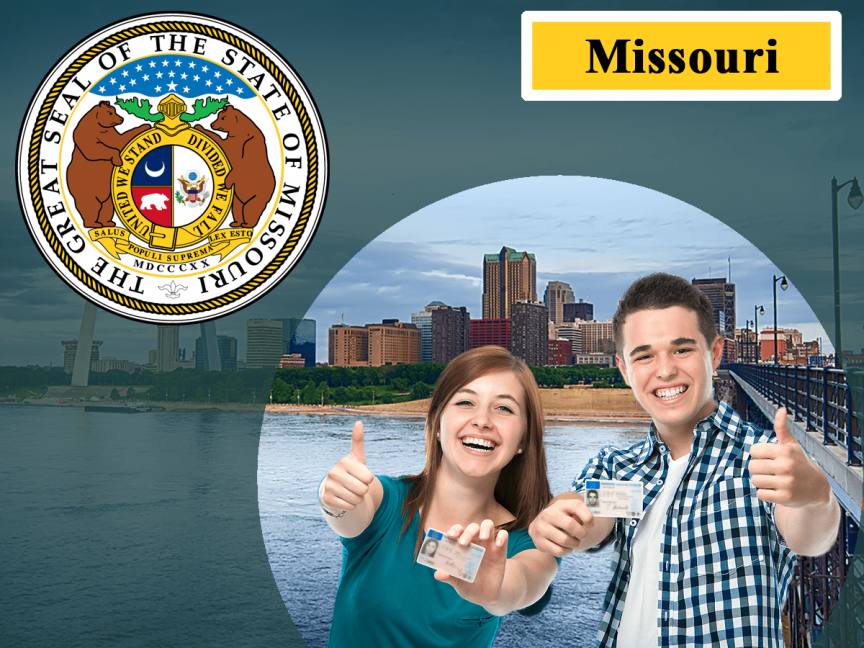 Auto Insurance Basics in Missouri
The cost of auto accidents in the United States is extraordinarily high. Every decade or so, the National Highway Traffic Safety Administration performs a comprehensive study of the frequency, causes and costs of accidents on American roadways. In their most recent analysis they estimated that direct costs of all accidents costs is in the neighborhood of $240 billion. This includes medical costs for accident related death and injuries, property costs to autos and other inanimate objects, lost wages, congestion, and other factors. They estimated that the average cost of a crash fatality is around $1.1 million and more than $60,000 on average for a disabling injury.
| | |
| --- | --- |
| Missouri Required Car Insurance Coverage | MO Required Min. Limits |
| Bodily Injury (BI) | $25,000 per person / $50,000 per accident |
| Property Damage (PD) | $10,000 per accident |
| Uninsured Motorist Bodily Injury (UMBI) | $25,000 per person / $50,000 per accident |
Missouri, in recent years, has experienced over 150,000 car crashes per year and more than 800 fatalities on its roadways. Over 50,000 per year are insured in crashed in Missouri. In order to legally own and operate a vehicle in the state you must carry auto insurance.
Car instance is a financial product designed to help protect drivers from medical costs form personal injury and property damage that can result from an automobile accident. These two types of damage, damage to a person and damage to property, have particular types of insurance products to deal with the associated risks. Liability insurance provides coverage for costs associated with injury and property damage to others caused by you and your actions behind the wheel. In the event of a claim for damages, the at fault driver pays the first dollars out of his/her own pocket (known as the deductible) before the policy kicks in.
There are also car insurance products that protect your own health and property from accident related damages. Collision insurance helps pay for vehicle repair costs should you hit an object whether it is a house, a tree, or another vehicle. Comprehensive insurance provides financial protection against weather related damage, theft, fire and other types of risk. You can get Personal Injury Protection that can work hand in hand with any health insurance you may have to cover your medical bills in the event you are injured or disabled. Missourians can get underinsured motorist coverage which can help you out if another driver has insufficient coverage of their own to pay for your damages.
Keep in mind that car insurance policies have set limits of coverage. If damages exceed those levels you may very well be liable for the remaining damages. So many Missouri drivers opt for higher levels of financial coverage in return for higher premium payments. Many experts urge motorists to carry as much liability and injury coverage as you can safely afford. When considering collision insurance, make sure you take into account the worth of your car. Make sure that the combined cost of a collision policy and deductible are less than the book value of your car.
Auto Insurance Requirements in Missouri
The state of Missouri requires resident car owners and drivers to carry two types of coverage in order to legally drive: liability coverage and uninsured driver coverage. The minimum liability coverage mandated in Missouri is $25,000 for bodily injury per person, up to $50,000 total bodily injury per accident and $10,000 for property damage. The state also requires drivers to carry uninsured motorist insurance that covers up to $25,000 for a person's injury, with a $50,000 limit per accident.
Missouri requires drivers to carry proof of financial responsibility at all times when driving and you must provide that proof if you are requested to do so by law enforcement officers and you will need to provide proof of insurance in order to register your vehicle.
Minimum Liability Coverage: 25/50/25
Uninsured Motorist Coverage
$25,000 bodily injury per person
$50,000 bodily injury per accident
$25,000 property damage per accident
$25,000 bodily injury per person
$50,000 bodily injury per accident
Average Cost of Coverage in Missouri
The cost of full car insurance in Missouri is between $1,300 and $1,400 for good drivers, which is a bit below the national average. Full coverage is defined as having collision and comprehensive coverage in addition to liability coverage. Your driving record will have a big influence on your insurance rates. Having an accident or DUI on your record will likely add hundreds of dollars per year to your car insurance bill in Missouri. Drivers with very good credit can expect to pay half the rates of those with poor credit.
Cheapest Car Insurance Companies in Missouri
Rates for car insurance are essentially tailored for each customer. They are dependent on age, experience, type of vehicle driven, number of miles driven, and a host of other personal details in addition to the types and amount of coverages you choose. Therefore, it is hard to say with assurance which particular auto insurance company would give you the cheapest prices. There are lots of name brands serving the market here but take a look at smaller regional carriers, too. Some car insurance companies specialize in serving drivers without clean safety records. Some carriers like USAA give discounts to veteran and active members of the armed forces.
| | | |
| --- | --- | --- |
| Rank | Company | Avg. Premium (annual) |
| 2 | American Family | $667 |
| 3 | Progressive | $722 |
| 4 | Allstate | $1,008 |
| 6 | Farmers | $1,641 |
| N/A* | USAA | $273 |
Unique Car Insurance Rules and Penalties in Missouri
Missouri uses a traditional At Fault system of car insurance. In this model the driver who causes an accident is liable for any resulting bodily injury or property damage costs. In practice this means that the insurance company of the at fault driver pays the victim's damages up to the specified limits of the policy. If you are found to be operating a vehicle without insurance you could be subject to a range of penalties including fines, suspension of your license and reinstatement fees.
| | | | |
| --- | --- | --- | --- |
| Types of Penalties | First Offense | Second Offense | Third & Subsequent Offense |
| Fine | N/A | Not to exceed $500 | Not to exceed $500 |
| Driving Privilege | Driver's license, registration and license plates suspended until adequate insurance is obtained | Driver's license, registration and license plates suspended for 90 days | Driver's license, registration and license plates suspended for one year |
| Reinstatement Requirements | $20 fee | $200 fee | $400 fee |
| Driving Record | 4 points | 4 points | 4 points |
| Community Service and/or Imprisonment | N/A | Up to 15 days in jail | Up to 15 days in jail |
How to Get the Cheapest Car Insurance in Missouri
You will greatly increase your odds of getting the cheapest car insurance rates in Missouri if you engage in good old comparison shopping. Get quotes from at least 3 vendors. If you have side by side quotes for the exact same products, you will be able to shave lots of money off your costs. No cost, no obligation quotes are easy to get with the General.com online tool. Let us help you save money by making it easy to get free quotes from many insurance providers.