Enter your ZIP Code to get insurance quotes in your area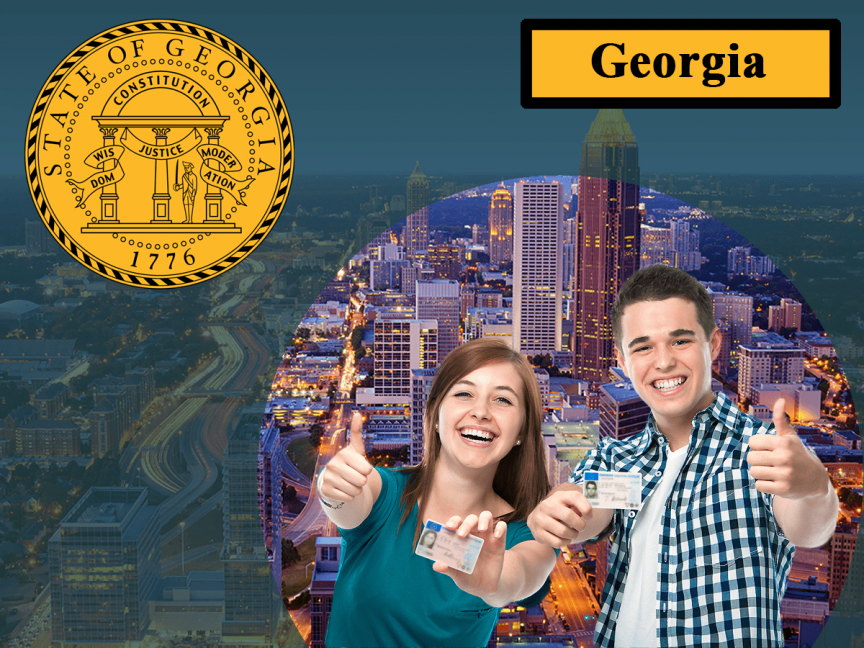 Auto Insurance Basics in Georgia
Car insurance is a complicated consumer product. First, it is essentially a contract in which helps to mitigate any costs you are liable for resulting from a vehicular accident. In return for your premiums, your insurer will cover all or much of the cost of property damage and bodily injury in the vent of a crash. Like most contracts, your policy will carefully spell out the circumstances under which you can avail yourself of the benefits of the agreement.
Liability insurance is an agreement that will pay out damages to others for medical expenses and property damage reimbursement. Virtually all states require drivers to have a minimum level of liability insurance in order to legally operate a vehicle and Georgia is no exception. An auto insurance liability policy will clearly and carefully spell out the type of accident it will cover, the maximum dollar value it will pay out for that accident, and the dollar amount you yourself must first pay out of pocket before they will start paying (this is known as your deductible).
There are a variety of insurance products available to you for protecting your own property (your car) and your own medical costs in the event of an accident. Collision insurance will cover the costs of repairing your vehicle after an accident. As with liability insurance, there are minimum thresholds you must pay out first – your deductible – and maximum amounts an insurer will pay before they deem the car totaled. Insurers won't pay more to repair a car than it is worth. So, if you have a new car or an expensive luxury model, you might want to insure it for collision. But if you have a old but reliable work horse family car with very little residual value remaining, it may not be worth the premium and deductible to have it insured for collision.
Comprehensive insurance covers you from potential damage to your car from vandalism, theft, weather and other factors. Hurricanes, floods and tornadoes can damage or destroy cars. Georgia drivers may want to protect themselves against these risks by taking a look at the levels of comprehensive that a carrier offers. Like with Liability and collision, there will be different levels and, of course, the higher dollar value of tour protection the higher your premium will be.
Car accidents are all too common in the United States. In recent years there have been over 36,000 annual deaths and over 6 million annual total vehicular accident reported to police. The cost of a fatal accident has been estimated at over $1.1 million; the average cost of a disabling injury is over $60,000; and the cost of an average accident where no one gets hurt in around $3,500. These numbers show why car insurance is a good idea. Pay a little bit now, up front, so you won't have to pay so much later.
When shopping for car insurance, there will be bare minimum coverage you will need to carry. But it's a good idea to try to buy more protection if you can afford it. Prudent motorists will buy as much coverage as their circumstances permit.
| | |
| --- | --- |
| Georgia Required Car Insurance Coverage | GA Required Min. Limits |
| Bodily Injury (BI) | $25,000 per person / $50,000 per accident |
| Property Damage (PD) | $25,000 per accident |
Auto Insurance Requirements in Georgia
The state of Georgia requires car owners to have liability insurance that is sufficient to cover the following minimum amount: $25,000 minimum coverage for the death or injury of a single person in an accident that you have caused. $50,000 minimum coverage in the event that two or more people are injured or killed in an accident you caused; $25,000 of property damage resulting from your accident. Property damage doesn't just cover other vehicles. If you were to lose control of your car and, say, hit a house, the home repair bill would be covered under a property damage claim up to the limit of the policy.
Georgia drivers are not required to carry any of the other types od insurance protections but they are required to carry their proof of liability insurance with them at all times while driving.
Average Cost of Coverage in Georgia
The cost of full car insurance in Georgia is around $1,400 per year, a bit below the national average. Full coverage in this case means adding collision and comprehensive coverage to you auto insurance portfolio of protections.
Your credit rating will influence your premiums in Georgia. The difference in full coverage costs can range from $300 to $700 higher per year than those with good credit. Married drivers will pay less than unmarried drivers and teenagers will pay more than everyone else. Teen drivers get in a disproportionate number of accidents relative to other age groups and this is reflected in the rates in Georgia, as they are elsewhere.
Having an accident or a DUI will increase your rates by hundreds of dollars per year. You will also run the risk of getting denied insurance if you are in this category of drivers. Getting a speeding ticket will also have an impact on your rates. Always keep in mind that safe drivers save money.
| | | |
| --- | --- | --- |
| Rank | Company | Avg. Premium (annual) |
| 1 | Georgia Farm Bureau | $1,4378 |
| 2 | USAA | $1,543 |
| 4 | Nationwide | $1,823 |
| 5 | Allstate | $2,124 |
| 6 | Progressive | $2,192 |
| 7 | Country | $2,266 |
| 8 | Encompass | $2,595 |
| 9 | Mercury | $2,637 |
Unique Car Insurance Rules and Penalties in Georgia
The state of Georgia utilizes the At Fault model of automobile insurance. This means that the driver who is at fault in any type of vehicular accident is the one on the hook for any resulting bodily injury or property damage costs. If you are involved in an accident in Georgia and you are not the party at fault, you have a few ways you can pursue your claim. You can file a claim with the insurance carrier of the at fault driver. You can file a claim with your own insurer who, more than likely, will seek reimbursement from the carrier of the at fault driver. Or you could chose to sue the other drive in civil court.
Driving without car insurance in Georgia is illegal and is a misdemeanor. If you are caught, you can get fined anywhere between $200 and $1,000 and can get your license suspended for up to 90 days.
| | | |
| --- | --- | --- |
| Rating Factor | Annual Rate | % Increase |
| At-Fault Accident | $2,201 | 37.79% |
| DUI | $2,101 | 34.84% |
| Speeding Violation | $1,656 | 17.33% |
| Bad Credit | $2,457 | 44.28% |
How to Get the Cheapest Rates in Georgia
Even drivers with clean histories will see different rates from different car insurance companies. The rest of us with different demographics and safety records can see an even bigger variance in insurance prices. That's why you should always try to get free quotes from at least three carriers. At General.com, we can make that search go quick and easy. With just a few clicks or keystrokes you'll be able to see apples to apples comparisons and make a informed decision. Save money now!