Enter your ZIP Code to get insurance quotes in your area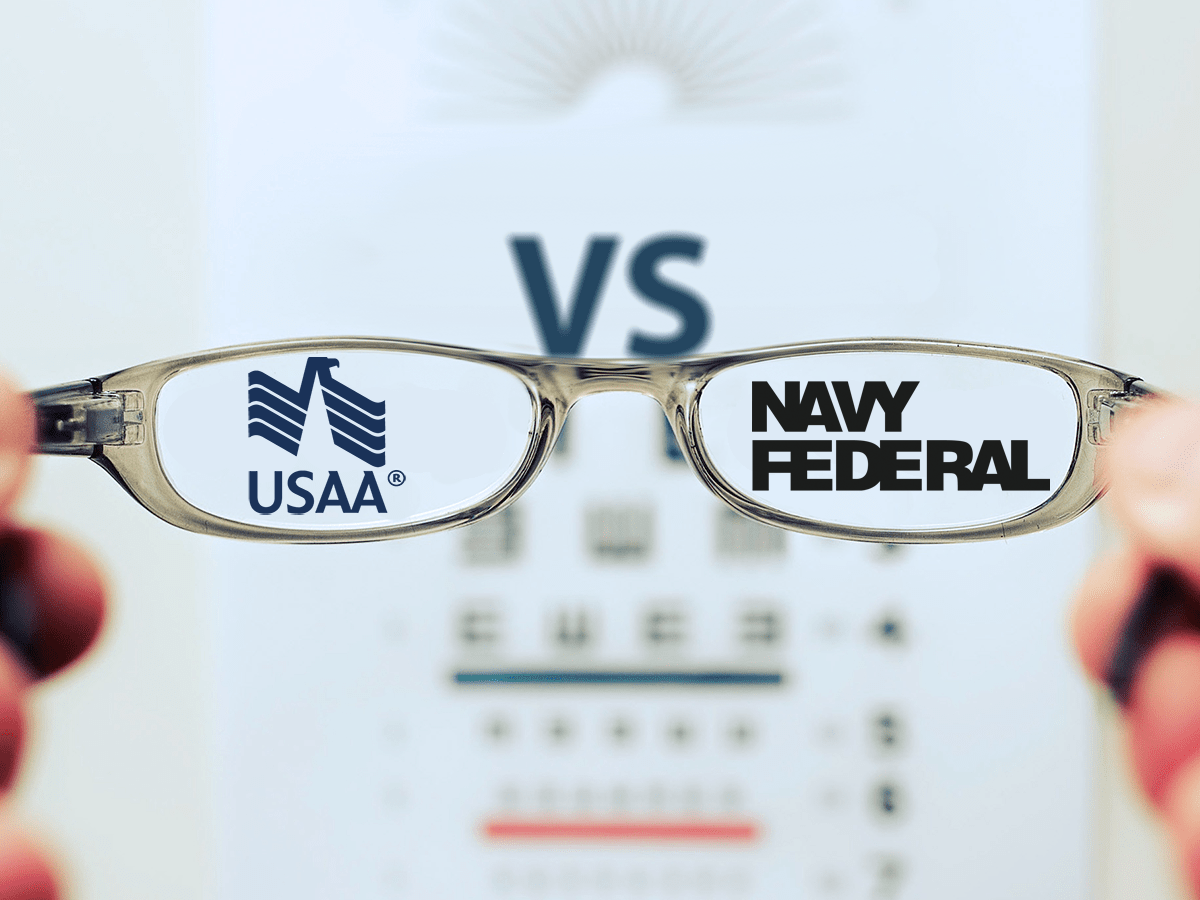 When a person looks to purchase a new auto insurance policy, sometimes they just go through the process without taking much consideration into which companies are the best to get quotes from. USAA only provides automobile insurance policies to a specific demographic, making it an easy company to decide whether you should get a quote from or not. People who are in the military, or were in the military, can qualify for a policy with USAA. Also, the descendants, like young adult children, of a military member can get plans through the provider.
Navy Federal is another company that offers insurance policies to members of the military. It does not have financial strength ratings listed with any financial strength companies that are typically used to compare these things.
| | | |
| --- | --- | --- |
| | USAA | Navy Federal |
| Customer Service | Highly-ranked customer service | Phone support during business hours |
| User-Friendliness | Extremely accessible to beginners, low account minimums | Limited online interface, chiefly focuses on banking; financial advisors do most of the work |
| Flexibility | Low initial investment of $50; futures, options and forex trading | Fairly inflexible; mostly banking and credit union, but invests through third-party |
| Fees | $5.95 per trade ($0.75 per contract for options) | $4 commission per window trade per security (as per Folio Investing) |
| Features | Full integration with USAA banking and insurance services | Exclusive to military members/families; financial advisors on hand |
All About USAA
USAA is one of the highest-rated auto insurance providers in the country. They are known for their customer service, their pricing, and their financial strength. Many companies are not as strong with one of these things, excelling at one or two out of the three of them. The company was founded in 1922, so it has been around for 100 years. They offer numerous types of policies, including homeowner's insurance, life insurance, renters insurance, health insurance, auto insurance, business insurance, and they also provide more unique services like disaster recovery insurance. Not only that, but USAA also offers banking services, financial loans, and credit cards.
USAA Discounts And Savings
USAA is well known for low auto insurance rates, even before discounts are taken into consideration. Once discounts are added, a person can save more money on car insurance overall, an added bonus. One of the most prominent discounts for people seeking out auto insurance providers are discounts for bundling car insurance plans. A person bundles their insurance by purchasing more than one type of insurance policy from the same company. If a person buys life insurance and auto insurance for the same company, as an example, they can get a multi-policy discount, which is also referred to as a bundling discount.
Other discounts are available through USAA as well, including multicar discounts, anti-theft discounts, good driver discounts, defensive driver discounts, and more. There are numerous ways to save money, including raising your deductible. USAA offers many options for deductibles, allowing you to pay less in premiums by paying more for your deductible if you are in an accident. The trade-off is that you could have to pay for your deductible, a larger one, if you are in an accident. It is recommended for people to make sure they can afford the deductible they select, as an auto insurance provider will not pay out on a claim until the deductible is paid.
All About Navy Federal
Navy Federal is unique in that it does not report to financial strength assessment companies. This means that there is little information about the financial strength of the company.
Navy Federal Discounts And Savings
Bundling car insurance policies with other types of policies is a great way to save money, but you can also save by having multiple cars on the same policy. There are also discounts for people who have taken defensive driving classes, those who have good driving records, and more. Anti-theft devices can also provide you with a discount if you are purchasing a comprehensive insurance plan.
General can help you get the best rates for car insurance available in your area. Using the free quote tools here, you can compare policies between Navy Federal and USAA, as well as see rates from many other providers.
Comparing Car Insurance Rates
Comparing prices is not the sole way to determine which auto insurance provider you should be utilizing. While it is a major factor, the types of insurance a company offers, their financial strength ratings, and their customer service rankings are also important. USAA have fantastic financial strength. Comparing prices can be done by utilizing the free quotes for car insurance you get here at General. USAA is very strong with customer service.
Also, keep in mind that other ways to save money on auto insurance also exist. This includes making sure you purchase the right policy for you. People who purchase car insurance that they do not need will find themselves paying more in the long run. Those that have a $1,000 car, for example, are not likely to need collision insurance coverage on the vehicle. You may end up paying more in collision insurance coverage premiums in the long run than you would pay for a similar replacement car altogether. Regardless of which type of insurance policy you are looking for, there are many options here at General. You can also find information on many different companies to help you find the top car insurance provider and the best car insurance plan available to fit your needs. Take a look at these two insurance providers and compare rates today.