Enter your ZIP Code to get insurance quotes in your area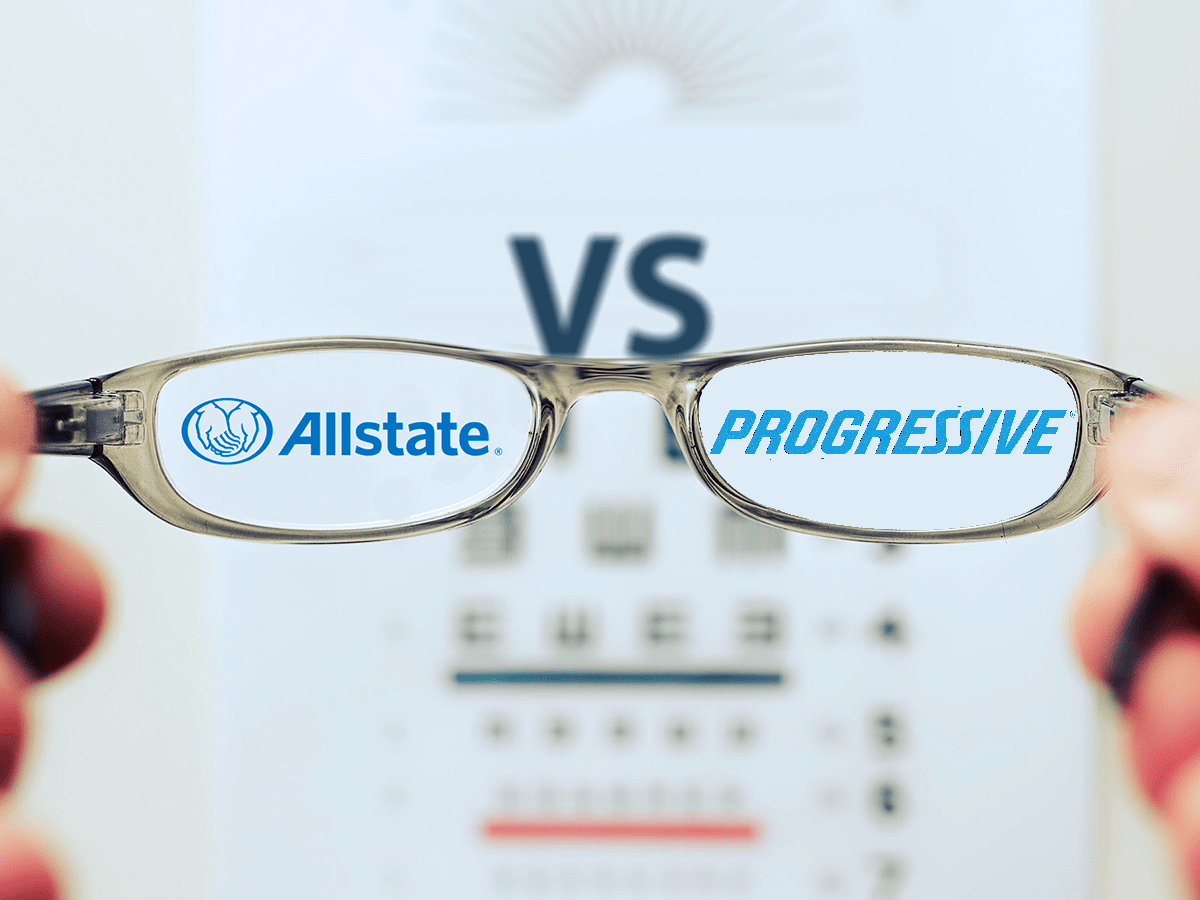 Smart consumers know that they will save money when they can compare auto insurance rates quickly and accurately. State and Federal regulations benefit consumers by allowing them to get no cost "like to like" quotes for the various available car insurance products that best suit their needs. By doing your own comparisons you can be thrifty and keep insurance companies on their toes, knowing they must stay competitive to reach consumers.
Here at General, we strive to help you do the legwork of researching auto insurance costs quickly and easily by facilitating comparison shopping. You can get multiple free quotes from auto insurers including Allstate and Progressive that are personalized to your own location and your own needs. Find out which company meets your needs best. It's fast, it's easy and it's smart.
First, Let's Look at Allstate Insurance
Allstate Insurance, formally titled The Allstate Corporation, is a national brand widely known for their reassuring tag line "You're in Good Hands". The company started as a Depression era venture of Sears, Roebuck, and Company in 1931 and they named the firm after a dependable car tire carried in the esteemed Sears catalog. Eventually, Allstate was split off from Sears in the 1993. At the time it was the largest Initial Public Offering in US history and they remain a publicly traded company on the New York Stock Exchange.
Headquartered in Northfield Township, Ohio since 1967, Allstate reported annual revenue of almost $40 billion in 2018 with annual profits of approximately $2 billion. They are counted among the Fortune 100 corporations in the United States and enjoy strong credit ratings from the financial community.
This financial strength positions Allstate as a solid long-term entity – an important concern when purchasing financial products such as auto insurance. You want your insurance company to be there for you when you need them most.
According to industry figures Allstate is the fourth largest provider of private auto insurance with a 9% market share, carries a full menu of car insurance products, and has a nationwide network of agents.
Save Money With Allstate Insurance Discounts
Unlike other consumer products which have uniform pricing to all consumers, auto insurance companies like Allstate charge prices that are determined by a variety of individual factors. There are a variety of coverages available to you, each at different price points influenced by your individual profile. These variables include, among other things, your age, your place of residence, your driving record, and the kind of automobile you drive. Each of these data points contribute to your pricing profile for an insurer. However, you should be aware that there are many ways to discount those prices such as being a veteran, a good drivers and others.
General works hard to simplify and streamline the process of getting your information in the hands of underwriting professionals quickly and clearly in order to get you smart, speedy comparative pricing.
| | | |
| --- | --- | --- |
| Discounts | Progressive | Allstate |
| Multiple Vehicle | Yes | No |
| Multiple Policy | Yes | Yes |
| Vehicle Safety | Yes | Yes |
| New Vehicle | No | Yes |
| Teen Driver | Yes | No |
| Good Student | Yes | Yes |
| Student Away From Home | Yes | Yes |
| Completed Driver Training Course | Yes | Yes |
| Completed Safe Driving Course | Yes | No |
| Safe Driver | Yes | Yes |
| Homeowner | Yes | No |
| Length of Membership | Yes | Yes |
| Sign Up Online | Yes | No |
| Receive Online Quote | Yes | No |
| Paperless | Yes | Yes |
| Pay In Full | Yes | Yes |
| Automatic Payment | Yes | Yes |
| Anti-Theft | Yes | Yes |
Next, Let's Look at Progressive
Consumers may know Progressive best from their ubiquitous series of commercials featuring the earnestly enthusiastic cashier named Flo. The company's full name is the Progressive Group of Insurance Companies and was founded in 19037 by Joseph Lewis and Jack Green. From its inception, Progressive has striven to be industry innovators, being the first in the industry to offer installment payments on auto insurance premiums. They were in the vanguard of expanding car insurance availability to as many drivers as possible – even those without perfect driving records.
As a result, the company prospered, expanding its markets and diversifying its portfolio into a variety consumer insurance products and financial services.
Progressive went public in 1971 and is headquartered in Mayfield Village, a suburb of Cleveland, Ohio. A publicly traded company on the New York Stock Exchange, Progressive reported 2018 earnings of $2.6 billion on total revenue of almost $32 billion. They have over 13 million policies in force and have an 11 percent market share, third in it's market segment according to industry sources. The company is financially solid and enjoys strong credit ratings from the financial community.
| | | |
| --- | --- | --- |
| Age bracket | Progressive avg. annual premium | Allstate avg. annual premium |
| Teens | $8,248 | $6,442 |
| 20s | $2,287 | $2,636 |
| 30s | $1,646 | $2,636 |
| 40s | $1,644 | $1,912 |
| 50s | $1,542 | $1,893 |
| 60s | $1,403 | $1,768 |
Will you get better pricing from Progressive
A savvy automobile insurance consumer maintains a safe driving record and avails themselves of any eligible discounts at the time of purchase. But keep in mind that these are both ongoing processes. Continue to drive safely and keep an eye out for discounts and special offers that companies offer periodically. The best way to ensure that you're paying the lowest prices is by comparing apples to apples coverage between competing auto insurance companies. There are wide range of available products, from simple collision and liability coverage to things like Rental Reimbursement and Emergency Road Service. Make sure that you know what coverage is best for you. At General, we will act as your "eyes on the ground" to obtain the best possible deal from Progressive and it only takes a few minutes of your time and a few clicks of our on-screen buttons.
Allstate Insurance vs. Progressive - What the Best Rate?
In order to determine your best deal, you must decide whether you want just bare bones coverage or a more robust suite of financial protection. You must determine whether competing carriers offer those comparable products. The premiums you'll be quoted for auto insurance are highly individualized. For example: they take into account the number of vehicles and the age make and model of your vehicle(s). Price quotes factor in your place of residence your driving record. Both Allstate and Progressive are reputable companies, but how will you determine the right insurance carrier for your needs?
The Bottom Line for Car Insurance Savings
You'll only know the most economical auto insurance deal between either Allstate or Progressive when you've got comparable quotes in advance of making your decision. And we at General.com aspire to be your vehicle for easily obtaining comparable car insurance quotes based on your needs and data. We can provide the toll you need to do side by side quotes and ensure that you're getting the coverage you want at the most reasonable price possible.