Enter your ZIP Code to get insurance quotes in your area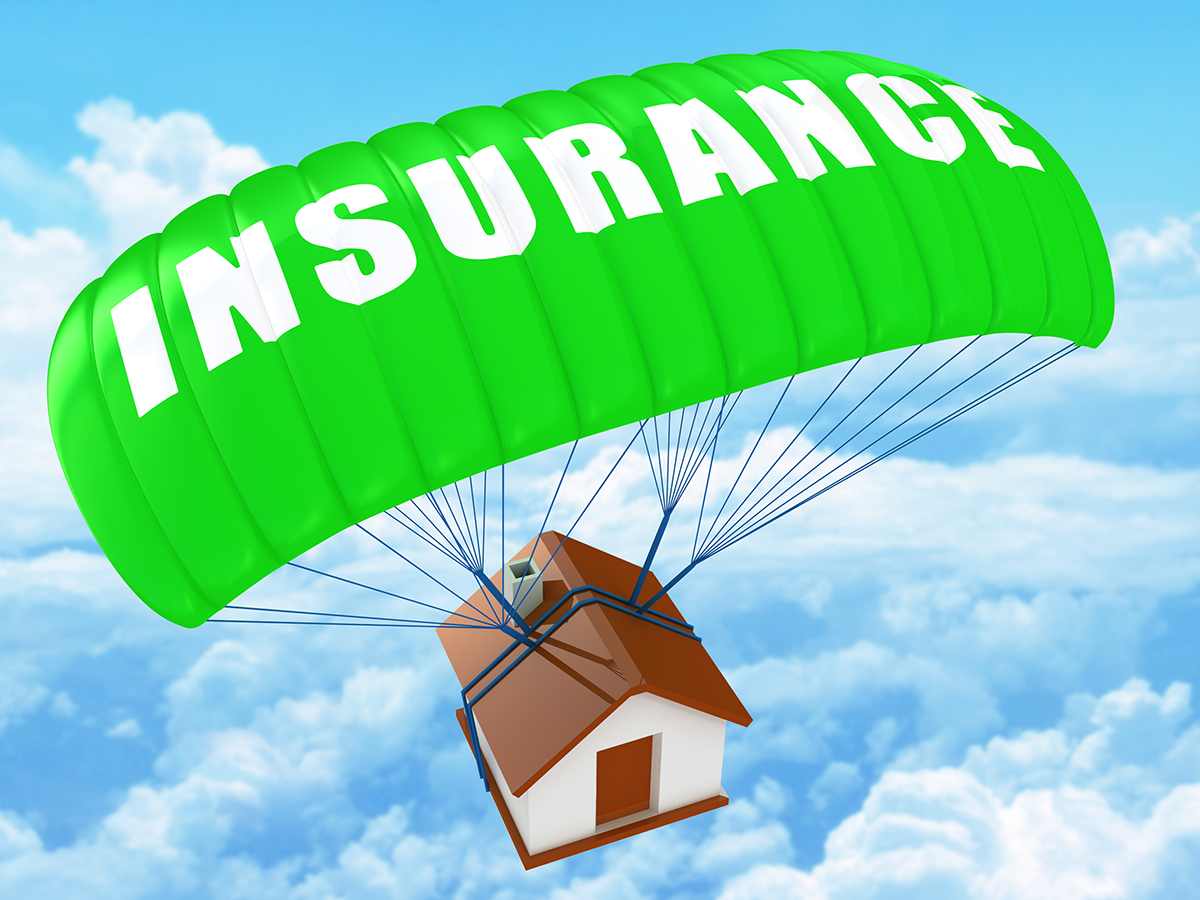 Each of us has experienced inevitable disappointments in life. Small and large, they are rarely a tragedy, but almost always leave an unpleasant aftertaste and frustration. And still, it's a shame when the mood deteriorates due to well-predictable events.
For example, imagine that you had planned a luxurious vacation with your family somewhere in a paradise Bahamas. Or you are going to a promising cruise with your crush. And, in order not to be distracted from recreation and entertainment, you acquired an all-inclusive package. After all, constant payments for drinks and dinner are not quite what you want to see during a long-awaited vacation.
And now, there comes a time when the gracious bartender, embarrassingly, explains to you that this particular bottle of wine is included in the extended bar card and does not belong to the "all-in" menu. Bad story, isn't it? And it turns not cool when you realize that you are only one to blame for it. All because you inattentively studied the conditions of the trip. But, wine is just wine. But what if such a mistake can affect your whole life?
Condo insurance and why you might need it.
There are so many reasons to choose a condo instead of your own home. What's better? That is an eternal dispute in which there are no wrong statements. The prospect of barbecue in your own backyard fades over your need to regularly mow the lawn. Well, proud owners of apartments think so. And this statement can quickly be challenged. What is challenging to compete with is the fact that in a private household, the owner is responsible for its maintenance, technical and operational risks.
On the other hand, the condo association is not only a cause of resentment because of rather large accounts, but also a way to solve many problems. For example, the building in which the property is located above will be insured. It is always helpful if there is someone who takes care of you.
But, we often forget that such types of policies do not apply to all your items located in your apartment, and may include lots of restrictions regarding compensation in the event of an insured event.
Some condo associations ensure only the structure of the condominium and common areas. The rest of the building is the responsibility of the specific owners.
That is why you need some additional protection. Plan B can't be useless.
Condo insurance types of coverage.
Choosing the insurance policy you need is always a daunting task. In our case, everything is a little more confused than usual. As mentioned above, becoming the owner of a condo, you become the co-owner of a complex real estate property, which includes several units of apartments.
Naturally, no one will oblige you to pay insurance for the entire building, but spending a contribution to the collective insurance plan will be mandatory. Thus, you will become, in fact, co-owner of the master policy. An insurance plan that protects the interests of all apartment owners.
Not so easy, doesn't it seem? And further, it will not be more comfortable. But believe me, it's worth it!
So, there are three main types of the master policy. And, before you apply for a personal insurance policy, you should carefully study all the conditions of the master policy applicable in your case.
The bare walls-in policy is the most basic insurance. The exterior parts of your condo structures and places and objects of common use - that's all that is subject to coverage under this insurance regime. The reality is that this is the name of the less useful but, at the same time, the most common policies. Also, you will be required to purchase your insurance, and this condition does not provide you with individual options.
All-inclusive coverage policy - this is Cadillac among the master policies. Under this policy, the insurer covers all the work necessary to bring the apartment in the state in which it was before the incident. Devices and your improvements are also compensated. And this is a great choice.
A single entity coverage policy is a perfect option. It covers all property except the personal belongings of the owner of the condo. The cost of devices is also subject to reimbursement, but, unfortunately, improvements to apartments and individual repairs do not compensate you.
These aspects will be the key to the successful completion of the most critical mission to protect themselves and their property.
How much condo insurance do you need?
Your quest comes to the most important and most enjoyable moment. The importance is obvious, but we will explain in more detail regarding the pleasure of paying bills.
Understanding in detail the master policy, you will very clearly see the degree of financial risks that you have to insure. Dozens of local and national companies are interested in you becoming their client. Each tries to stand out and not only at a price.
For example, many offer online tools that will allow you to do a quick analysis of your insurance needs in the scale of your apartment in ten minutes. Others give a discount of up to 20 percent if you insure both a car and a condo. And do not forget about companies that have special discounts for specific categories of people.
In general, the market is hunting grounds, and the most beautiful thing here is that you are a predator.
A regular condo insurance policy has features that we will discuss below.
Personal property coverage - a function that provides coverage for damage caused to your personal belongings.
Probably an essential part of any policy.
| | | |
| --- | --- | --- |
| State | $ 60K/$ 1K/$ 300 K | $ 100K/$ 1K/$ 300 K |
| North Dakota | $325 | $397 |
| Vermont | $350 | $415 |
| Wyoming | $394 | $447 |
| Iowa | $412 | $499 |
| Hawaii | $413 | $519 |
| West Virginia | $415 | $531 |
| Nebraska | $432 | $539 |
| South Dakota | $442 | $553 |
| Maryland | $449 | $573 |
| Utah | $498 | $577 |
| Montana | $489 | $586 |
| Alaska | $488 | $590 |
| Washington | $485 | $591 |
| Virginia | $444 | $596 |
| Minnesota | $492 | $607 |
| Ohio | $493 | $619 |
| Delaware | $496 | $639 |
| DC | $491 | $646 |
| Maine | $501 | $654 |
| New Mexico | $545 | $671 |
| Missouri | $573 | $681 |
| Wisconsin | $577 | $684 |
| New York | $543 | $690 |
| Oregon | $600 | $722 |
| California | $553 | $725 |
| Pennsylvania | $614 | $742 |
| Indiana | $609 | $744 |
| New Hampshire | $627 | $745 |
| Kentucky | $614 | $761 |
| Nevada | $624 | $768 |
| Kansas | $634 | $786 |
| Rhode Island | $603 | $788 |
| Illinois | $669 | $804 |
| New Jersey | $650 | $814 |
| Arizona | $662 | $818 |
| South Carolina | $645 | $827 |
| Idaho | $629 | $829 |
| Michigan | $694 | $844 |
| Colorado | $757 | $912 |
| Tennessee | $749 | $936 |
| Massachusetts | $710 | $963 |
| North Carolina | $698 | $966 |
| Arkansas | $867 | $1,048 |
| Connecticut | $823 | $1,066 |
| Louisiana | $887 | $1,093 |
| Alabama | $903 | $1,124 |
| Georgia | $979 | $1,186 |
| Mississippi | $960 | $1,288 |
| Texas | $990 | $1,326 |
| Oklahoma | $1,121 | $1,339 |
| Florida | $1,293 | $1,557 |
Building property coverage is an optional function that complements the master policy in case it does not take into account the full insurance of the building.
Personal liability coverage - protecting you and your family members in the event of legal costs for personal injury and property damage.
Loss of use coverage is a handy feature of the policy that will cover the excess of standard costs for living in another place. Indispensable help if, as a result of the incident, the condo became unsuitable for life for a particular time.
Loss assessment coverage is often a standard option, but sometimes it is included in an add-on package. Thanks to it, events are subject to compensation when the owner of the apartment is liable for part of the damage that is caused to the common property but cannot be covered by the master policy.
The features listed are standard. That means that you can choose dozens of additional options that are important for you and your lifestyle. From personal data protection to special offers for those who make money with Airbnb.
Also, do not forget about communication with the insurance company. Of course, all your property is valuable and is expressed in money. But, understand that the cost of a car is significantly lower than the value of your apartments. Besides, the condo is much more important psychologically because it is your home and the home of all your favorite things. And, if what happens to the apartments - adequate and competent assistance will be more critical than ever. Empathy is more important than ever. That is why the value of reviews increases many times. After all, sometimes it's better to pay more, but feel firm ground under your feet during a perfect storm.
No one will save you from trouble. Expect the unexpected is almost the main rule of life. But, a quality policy that satisfies all your needs is the best way to not worry about tomorrow.