Enter your ZIP Code to get insurance quotes in your area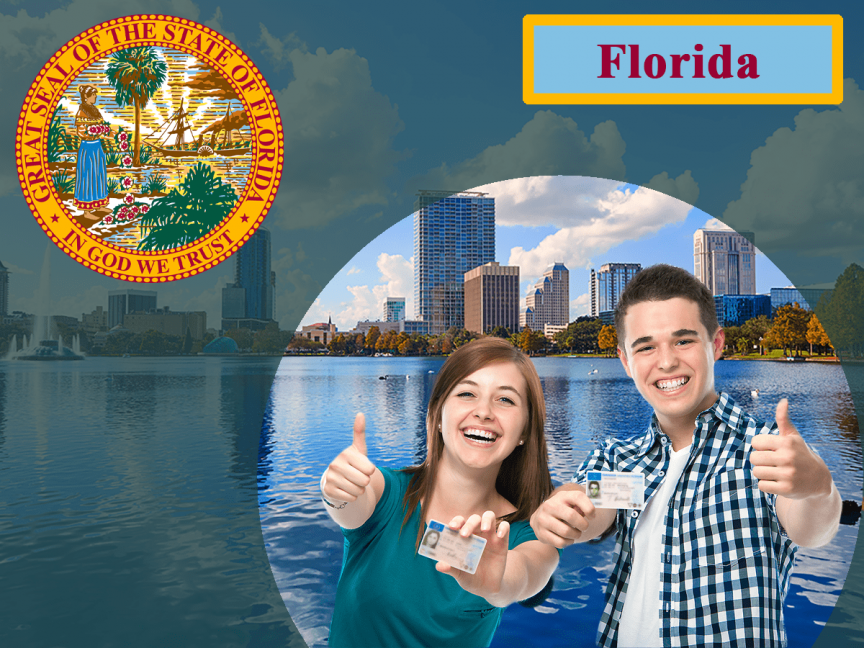 Auto Insurance Basics in Florida
Car accidents have the potential to cause wreak economic havoc on both people and property. The total annual cost of car crashes is estimated by the National Highway Safety administration to be in the hundreds of billions of dollars. There are over 6 million car accidents per year in the United States running the range from simple fender benders to catastrophic crashes with multiple fatalities.
| | |
| --- | --- |
| Florida Required Car Insurance Coverage | FL Required Min. Limits |
| Property Damage Liability (PDL/PD) | $10,000 per accident |
| Personal Injury Protection (PIP) | $10,000 per accident |
More than 37,000 people die annually as a result of car accidents in recent years in our country. Many, many more are injured, sometimes permanently so, from car crashes. Given these potential outcomes it comes as no surprise that states require drivers to have at least minimal levels of financial wherewithal to cover costs in the event of an accident.
There are a variety of insurance products available to motorists in Florida. Liability coverage covers damage to the other party involved in an accident. It can cover both bodily injury and property damage costs, but only up to s specifically defined maximum amount. Collision insurance is a separate product that helps cover the costs of repairing your own vehicle in the event of an accident. Comprehensive insurance is another product that helps limit financial damage to drivers. It provides defined reimbursements for things like theft, fire and weather related damage. Personal Injury Protection helps cover any medical costs you may incur that your normal medical insurance does not cover.
There are also additional add on insurance protections Floridians can opt for including roadside assistance, temporary vehicle replacement and others. A basic financial rule of thumb is to buy as much financial protection in your car insurance as you can prudently afford. The many choices available can sometimes be confusing for consumers. So, take your time and evaluate your needs and resources. There are many potential providers of car insurance in the state and it pays to do your due diligence.
Car Insurance Requirements in Florida
The state of Florida requires drivers to carry a minimum $10,000 level of Personal Injury Protection (PIP) and an equal $10,000 of Property Damage Liability (PDL). PIP provides a minimum level of reimbursed costs for medical costs resulting from an accident. For those drivers without health insurance, these provides a pool of money you help with your bills, after your deductible has been met. Those with health insurance need to be aware that there are often caps on total payments made so PIP helps protect those drivers as well.
Keep in mind that Property Damage Liability reimburses the costs of the the party in an accident, not your own. The $10 thousand threshold for PIP and PDL insurance in Florida is relatively low compared to other states. For example, the state of Maine requires a minimum of $50,000 of bodily injury liability coverage and $25,000 of property damage liability. Given how substantial the costs of s serious accident are, Florida drivers should consider purchasing more that the minimum levels if at all possible.
Florida is one of the states that operates under the no-fault philosophy. No-fault means that, in the vent of an accident, you file any necessary claims with your own insurance company, even if you were not the party at fault in the accident. You could consider pursuing legal means (i.e. a law suit) to recoup any costs not covered by your policy only if your bodily injury meets certain predetermined requirements.
The Average Cost of Car Insurance in Florida
Florida is frequently listed as the state with the most uninsured drivers. A recent study by the Insurance Research Council found that over 25% of Florida drivers were uninsured. Compare that with 4% of uninsured drivers in the state of Maine. This drives the costs of insurance premiums higher because people seek financial redress through law suits which are more expensive for all parties.
| | | |
| --- | --- | --- |
| Rank | Company | Avg. Premium (annual) |
| 1 | Liberty Mutual | $1,273 |
| 2 | MetLife | $1,826 |
| 3 | Progressive | $3,117 |
| 4 | Allstate | $4,167 |
Coupled with the state's no-fault status, Florida is one of the most expense states for car insurance. It typically exceeds the national average by almost $400 per year – more than 30% higher than the mean. The difference between the bare minimum coverage mandated by the state and fuller protection can be around $600 to $700 per year.
Florida drivers with a recent accident can expect to pay over $500 more per year for insurance and those with a DUI can expect to pay almost $1,000 more in many cases. In addition, other factors like your credit score and place of residence will influence the premiums you are charged.
Unique Car Insurance Rules and Penalties in Florida
In order to register a vehicle in the state you must show proof of insurance at the mandated minimum or higher dollar levels. If your vehicle becomes inoperable you must maintain the insurance coverage or turn in your license plates.
Florida drivers must keep proof of insurance in their cars at all times. If you are caught driving without insurance, you can be fined a $150 reinstatement fee and suspension of your licenses and registration. If your registration is suspended it means that nobody else can legally driver your car. Your license will stay suspended until you provide proof that you have obtained insurance. Second offenses can cost $250 and a third offense will face a $500 reinstatement fee. Any infraction can also result in a suspension of your license of up to three years.
| | | |
| --- | --- | --- |
| | Fines | Driving Privileges |
| First Offense | $150 reinstatement fee | License and registration suspended up to three years or until proof of insurance is provided |
| Second Offense | $250 reinstatement fee if a driver is caught without insurance a second time within three years | License and registration suspended up to three years or until proof of insurance is provided |
| Third and Subsequent Offenses | $500 reinstatement fee if a driver is caught again without insurance within three years | License and registration suspended up to three years or until proof of insurance is provided |
How to get the Cheapest Car Insurance in Florida
Florida is a populous state and its drivers can choose from a large selection of auto insurance providers licensed to operate within the state. As discussed, insurance rates vary widely between companies so the consumer wanting to pay low prices should definitely shop around. A best-practice for Floridians would be to get quotes from at least three insurance carriers before making any decisions. Make sure that you provide each with the same levels of desired coverage and the same personal details. Once you see no cost quotes, you'll be able to make smart economic decision for you and your family. At General.com we have a free online tool that can easily manage these cost comparisons for you with just a few minutes of your time. There's no need to pay more.