Enter your ZIP Code to get insurance quotes in your area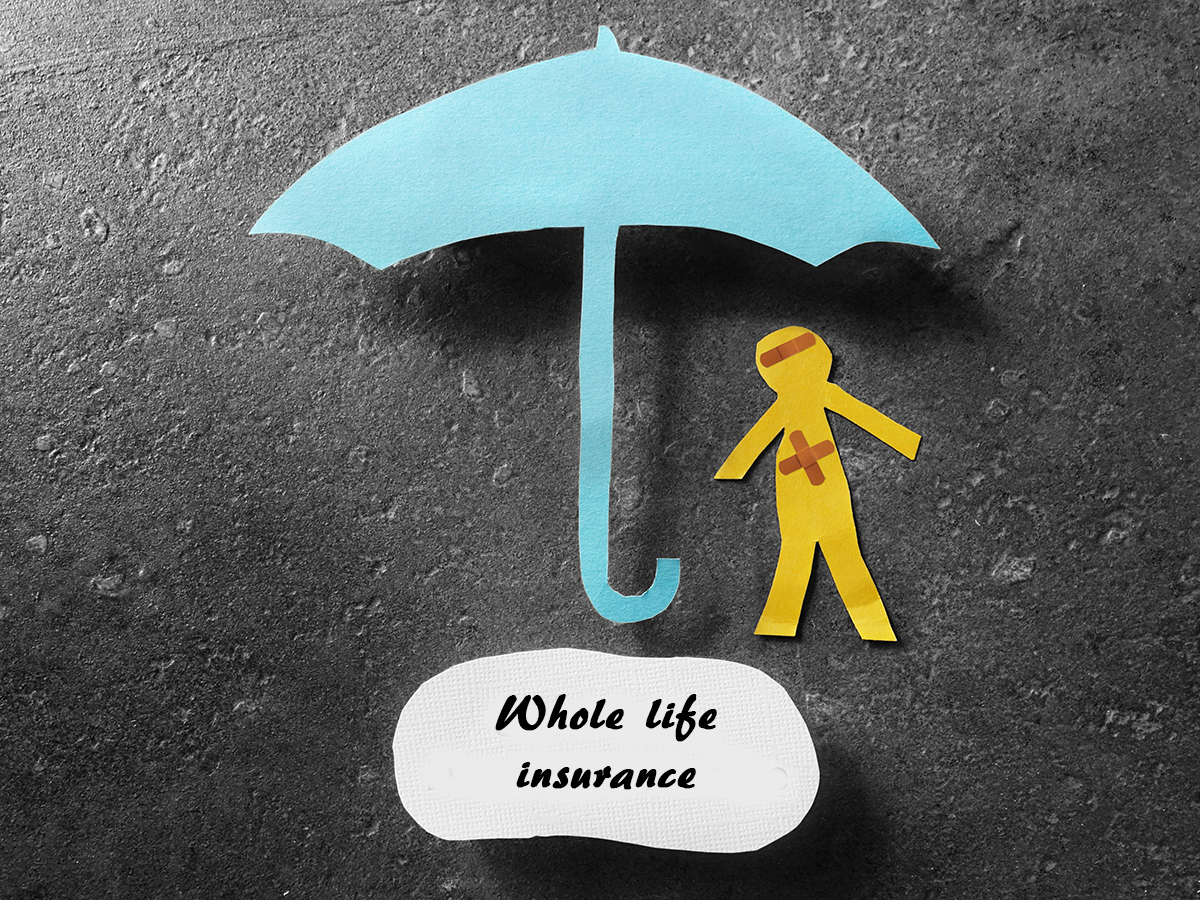 There are two different types of life insurance plans available, term life insurance and permanent life insurance. Each of these policy types has a few categories underneath that describe how they work in more detail. Permanent life insurance policies allow people to build up cash value that they can utilize while they are alive. In a way, it is seen as both an investment for yourself, as well as an investment for your loved ones after you pass away. Beneficiaries for both term and permanent life insurance plans do not need to be relatives, however. Some people choose to purchase life insurance plans and donate the proceeds to nonprofit organizations, for example. Some people choose organizations that focus on the arts; there are many other options. Life insurance plans do not have requirements on how the beneficiaries spend the money that they receive from the policy. If you are considering a permanent life insurance policy, getting answers to the question "what is a whole life insurance plan?" is essential.
There are numerous considerations people should make if they are looking to purchase a policy of this type. The articles at General are perfect for getting more information on the numerous policy options available. Protect the financial future of your loved ones, donate to nonprofits, or give money to other causes and passions with a life insurance policy.
What Is Whole Life Insurance?
Whole life insurance is a type of permanent life insurance plan that provides a set amount of coverage for the entirety of your life. As long as the premiums on your policy are paid, your beneficiary will receive the death benefit in the full amount of the policy. Also, whole life policies build up cash value over time. This is from part of the premium being invested. As funds grow, it is possible to access the cash value it provides. This can be used to pay for premiums and other expenses that come up in your life.
One of the biggest differences between term life insurance and permanent life insurance is the cash value component. This is a large reason that many people purchase this type of plan. Most people do choose to select a term life insurance policy, which also has numerous benefits. The cash value component of whole life insurance is an account that is part of your policy. This account builds up value over time, value that is tax-deferred.
Those researching this type of plan should know that taking advantage of the cash value component while you are alive is part of why the cash value exists. Your beneficiaries will receive the death benefit in the policy when you pass away, not the cash value that is accumulated within the policy. There are also policies available that can potentially increase the death benefit. Universal life policies are where you will want to look for this type of plan.
Early in your policy, you will find that the cash value is building slowly. After a few years, when the earnings start to grow faster, this value will grow at a faster rate. In some cases, the cash value you receive may be enough to pay for your premiums for the duration of the policy, which is until you pass away. Your insurance provider should be able to present you with a policy illustration to demonstrate the potential growth you could see.
What Does A Whole Life Benefit Cover?
There is no assigned use for the death benefit attached to a life insurance plan. The beneficiaries can use the funds in any way they choose. Funds often cover funeral expenses, remaining debts, and can provide a small inheritance. Funds can also be used for other reasons, such as paying off a mortgage loan or replacing lost income of the insured party.
People have a lot of questions regarding life insurance plans, including about whole life insurance. There are multiple types of permanent life insurance available, and whole life is just one on the list. Universal life insurance, variable universal life insurance, and participating or nonparticipating whole life insurance are also available. In addition, people can get riders on their policies, which provide additional benefits. These riders include accidental death benefit, disability income, level term, living benefits, accelerated death, long-term care, policy purchase options, waiver of premium, and others. This adds to what whole life benefits cover in some situations.
Types Of Whole Life Insurance
There are multiple types of whole life insurance policies. These include ordinary whole life insurance, limited payment whole life insurance, single premium whole life insurance, and modified premium whole life insurance. Also available is survivorship life insurance. Each of these has pros and cons, so knowing what they are is a smart plan.
Ordinary whole life insurance policies have level premiums. The policy you select will build in cash value. The initial cost of this type of policy will be higher than a term life insurance plan of the same amount.
Limited payment whole life insurance is a plan where you pay premiums for a specific period. The plan gives insurance coverage for your whole life, even though you might pay premiums for just 20 years or until you turn age 65. The premium payments will be higher for this type of policy than one where the payments are spread out until you pass away.
Single premium whole life insurance allows people to pay for their entire plan with one large initial payment. Also available is modified premium whole life insurance. This plan has a moderate cash value component and provides lower premiums during the early years the policy is active. The plan can accrue cash value that can be accessed tax-free by the person holding the policy.
Also called "second to die" life insurance, this type of plan insures two lives. In most cases, the people insured will be spouses. It pays out upon the death of the second individual. People who want to provide financial help to their beneficiaries, but only after both of them have passed away will want to look into this policy. It is less expensive than insuring two lives under separate policies, which provides benefits.
Term Or Whole Life Insurance?
Whole life insurance policies cover you from the date you purchase the policy until your death so long as you are paying the premiums on the plans. Term life insurance provides coverage for a period of time that is specified when the policy is purchased. Most policies of this type have terms between 10 years and 20 years. With term policies, the premiums will increase if you have to renew for another term, and these increases can be significant.
Another difference is that there is no cash value component to a term insurance plan. Your policy will expire when you reach the end of the term. You may live longer, and your beneficiaries will not receive a death benefit when you die unless you renew the policy. To renew, you will need to shop around for another policy and will likely be paying more money per month on the new policy. Term insurance plans allow you to get significantly higher coverage amounts for lower premiums overall compared to permanent life insurance. There is a chance you will outlive the term and get nothing for the premiums you have paid, resulting in lower prices.
Weighing the differences between term life insurance, whole life insurance, universal life insurance, and other types of permanent life insurance plans is essential in determining which type of policy you want to purchase. When you decide, get free quotes for life insurance at General to find the best prices for life insurance plans available.
What Is The Cost Of A Whole Life Policy?
Cost is always a consideration when people purchase insurance plans. Selecting the right type of insurance policy for your needs can help you save money in the long run while also providing a sufficient amount of financial support for your beneficiaries. People who want to build up cash value in addition to providing or creating an estate for your beneficiaries after death can invest in this type of plan. Consider the amount of debts and expenses you want to cover, final expenses, and the amount of money you want to leave to your beneficiaries. These are all variables that determine the cost of your whole life insurance plan. Other factors help determine the cost as well, including a person's age when they start the policy. For $25,000 of coverage, policies can cost as little as $20 per month and as much as $30 or more per month for people age 30. As people get older, the rates for this type of insurance plan go up. For $25,000 of coverage, policies can cost as little as $45 or as high as $59 or more for people who are age 50. More coverage can be purchased at higher rates.
To get the best prices available for a whole life insurance plan, use the free quote tools here at General. Comparing rates from multiple companies will help you find a life insurance plan that suits your needs best. Get the best prices for life insurance available at General today.