Enter your ZIP Code to get insurance quotes in your area
Does Car Insurance Cover Vandalism?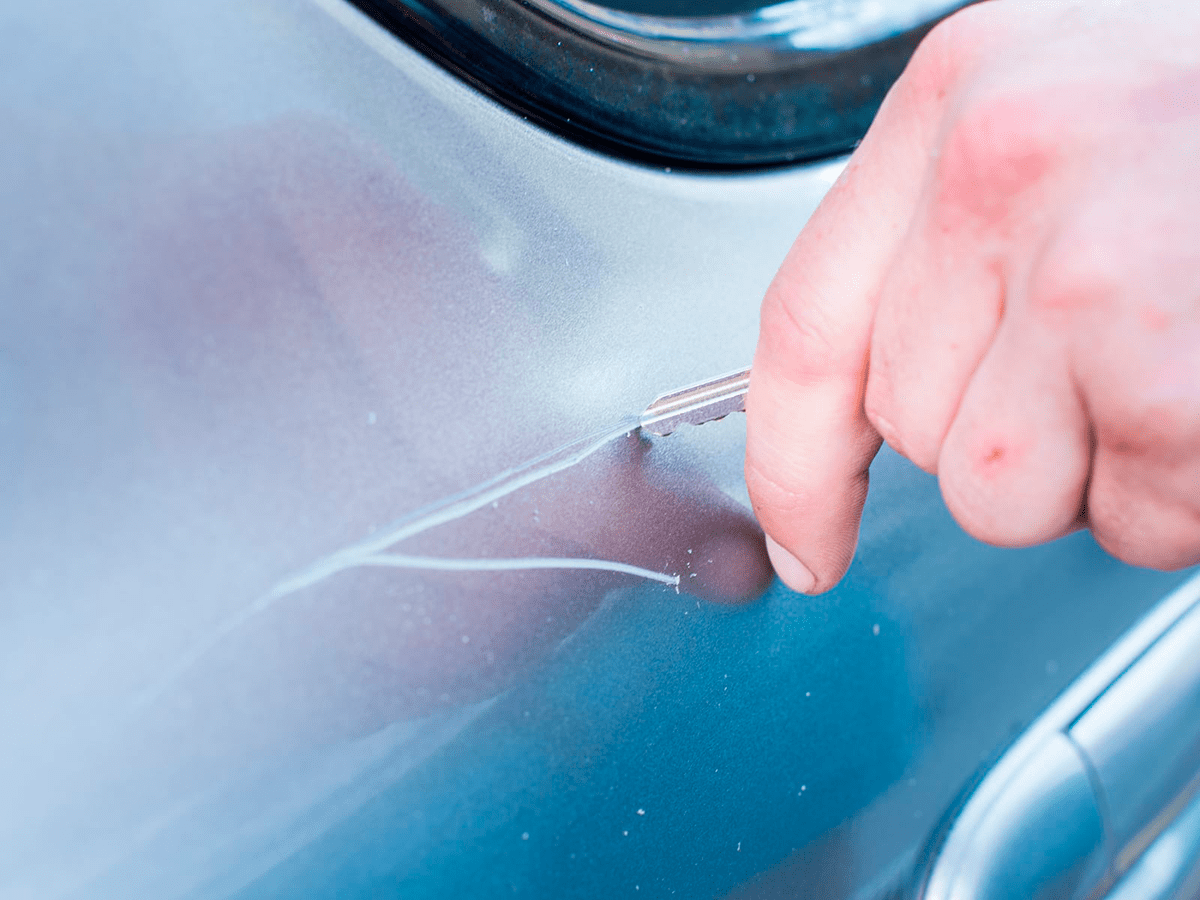 Sorting out which types of insurance policies cover which things is essential to do, though without knowing where to look, it can be quite time-consuming. This website has a plethora of tools to help guide you towards saving money on automobile insurance plans but also explaining which types of policies cover which things. Vandalism is one of the things that is covered by some types of car insurance plans, but not all. Each state has minimum requirements for automobile insurance policies, most of which do not include coverage for vandalism. Due to this, you will need to get an add-on policy if you would like to be covered for vandalism. Vandalism can include things like broken windows, automobiles scratched by keys, slashed tires, and numerous other things. If somebody damages your vehicle, the paint job being ruined could be considered vandalism in some cases. Read over your car insurance policy to determine what is covered in terms of vandalism.
Does Car Insurance Cover Vandalism?
The answer to this is not as simple as most people would like, as it involves two parts. First, yes, car insurance can cover vandalism. It does not always, however, cover vandalism. Whether it will or will not depends on what types of auto insurance you have purchased. Vandalism coverage is part of a person's comprehensive insurance policy. Comprehensive insurance coverage is not required in any state and is an optional add-on policy. People who do not purchase this policy will not be covered by vandalism in most cases.
People who have a comprehensive insurance plan will select the maximum limits their plan will pay out. They will also select a deductible. Make sure the deductible is something that you can afford, as you will be required to pay this amount if you file a claim. Even though your comprehensive car insurance coverage may cover the vandalism done to your vehicle, it is not always a smart plan to file a claim. If it will only cost $50 to repair the vandalism, and your deductible is $200, it will cost you less to pay out-of-pocket to fix the damages. Keep this in mind if you're thinking about filing a claim.
If you decide to file a claim, your car insurance company will likely require that you fill out a police report. Contact your auto insurance company to see if this is required, and then contact the police if that is the case. Depending on the situation, you may want to contact the police either way.
How To File A Car Insurance Claim For Vandalism
If your vehicle has been vandalized, it is likely you will need to file a police report before filing a claim. You can contact your automobile insurance provider to determine if this is the case, though filing the claim at the scene where the vandalism occurred is ideal. If your vehicle has been vandalized, call the non-emergency police line if there is one to inform them of what has happened. The non-emergency police line is the ideal way to communicate with the police department if there are no imminent dangers or risks. If you are feeling unsafe due to the vandalism, call the emergency police line. You can also call the regular police line if you are unaware of what the nonemergency number is.
Speak to the police about your situation. They will likely ask you when you parked the vehicle, and when you returned. They may ask you if you returned to the car and noticed any vandalism or damage in between those two times, and other questions will also be asked. This will be the starting point for an investigation, which may include them seeing if there were any witnesses in the area, checking for cameras, and other investigative techniques may also be used, depending on the situation. If you have comprehensive insurance coverage, vandalism will be covered by your auto insurance policy. If you do not, and the person who vandalized your vehicle is caught, they may be held liable for the damages, though you would have to potentially sue them in order to recover the funds to fix the damage.
Avoiding Vehicle Vandalism
There are numerous ways to avoid vandalism to your vehicle. Parking your vehicle in attended lots, areas where people are walking through consistently, and lighted areas can reduce the risk of vandalism to your vehicle. In addition, some areas have higher crime rates than others, and being aware of this can help you make decisions about where to park your vehicle safely.
Sometimes, however, the vandalism you experience as a driver cannot be avoided. This is why people find comfort in having a comprehensive insurance plan. You can use the free quote tools for auto insurance here to find the best prices available. This includes comprehensive insurance add-ons. Shopping around to multiple companies is a top way to save, and the tools here make it easy to compare prices.
Final Notes
Saving money on auto insurance plans starts with comparing rates from multiple companies. There are many companies, all competing for your business. Each of them uses different formulas to determine what a person will be charged for automobile insurance. To protect yourself financially in cases of natural disasters, theft, and vandalism, a comprehensive insurance plan is needed. This is not required by law and is not included with a basic auto insurance policy. It is an optional coverage that you must select in addition to your basic car insurance plan. Using the free quote tools here, you can find the best prices for car insurance available in your area. The process is quick and easy, and you can have insurance in under ten minutes.