Enter your ZIP Code to get insurance quotes in your area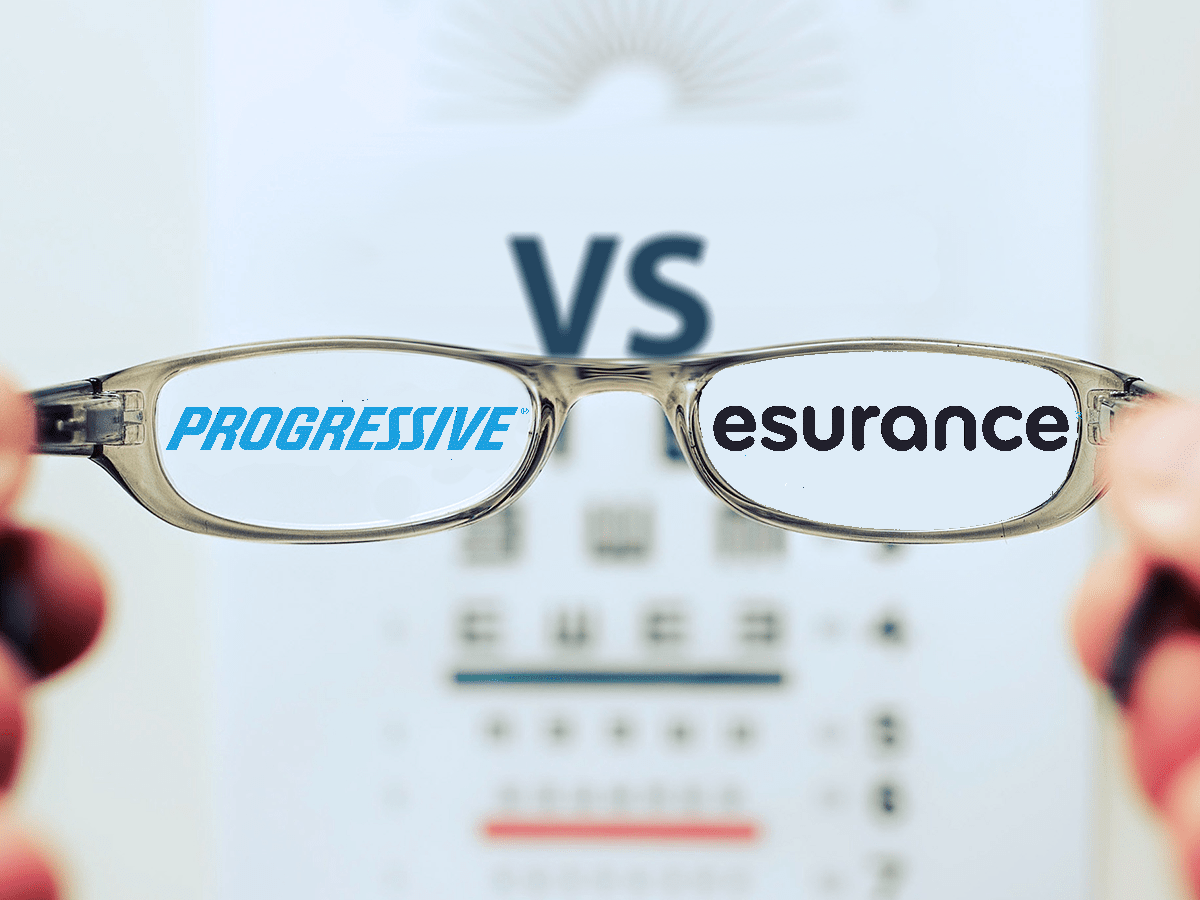 The Automobile insurance industry is governed by both Federal and State regulations. Ownership of insurance is a legal requirement for any car being driven on on the road. It covers drivers for things like injury and damage resulting from collisions or other driving mishaps. But if you're like most of us, you don't want to pay any more than you need to for your insurance coverage. One of the best techniques for insurance bargain hunting is to get quotes from competing vendors for the same product and see which suits your needs and your wallet.
Progressive and Esurance are two reputable providers of auto insurance to to only approach a single vendor for your insurance needs could mean you are leaving money on the table. Automobile coverage is not a single product: there are many levels and types of coverage, all at different price points. That's why we think we here at General.com can help you. Our web site provides a means to reach multiple insurance carriers easily, quickly and conveniently. All from your own keyboard or device.
Here at General.com we can help you get the lowest rates by providing a mechanism to send like to like information to multiple providers and get apples to apples price quotes in return.
Some background on Progressive Insurance.
First thing you should know about Progressive Insurance or, formally, the Progressive Corporation, is that they are one of the top five providers of auto insurance. In fact, industry sources indicate that they are the third largest provider of coverages to drivers in the United States. They are listed on the New York Stock Exchange and have recently reported over $30 billion of annual revenue while recognizing around $2.6 billion in annual profits. In addition, they enjoy top credit ratings from the major monitoring agencies.
Progressive was started in 1937 by two Midwestern business partners, Jack Green and Joseph Lewis. Looking to expand their burgeoning markets beyond just the pool of safest drivers, they began offering auto insurance to drivers who may not have had perfect records, drivers other carriers declined to cover. This was just one of many market innovations Progressive utilized. Decades later, they were one of the first major insurance carrier to have a presence on the World Wide Web.
So, Can Progressive Give Me the Best Prices?
Purchasing car insurance is unlike going into a store and picking an item off of a shelf. Progressive, like all auto insurance companies has variable pricing for their products. The prices are dependent upon two main categories of data. One is your own personal profile and the other is the type of auto insurance you need.
Insurance prices are a function of risk assessment, so the carriers need to know certain things about you such as your driving history, where you live, what exact type of car you drive and whether you are a beginner or a more experienced driver. These factors, among others, will enable the underwriters at Progressive to use actuarial, or probability tables, to assist them in pricing your product, and certain classifications can get you discounts. Next, you must decide whether you want standard coverage or additional protections beyond collision and liability insurance.
Bottom line: you must do your due diligence to see if Progressive is best your you.
| | | |
| --- | --- | --- |
| | Progressive | Esurance |
| Good Driving Record Discount | Yes | Yes |
| Air Bag Discount | No | Yes |
| Anti-Lock Brake Discount | No | Yes |
| Anti-Theft System Discount | No | Yes |
| Good Student Discount | Yes | Yes |
| Homeowners Discount | Yes | Yes |
| Pay in Full Discount | Yes | Yes |
| Multi-Car Discount | Yes | Yes |
| Multi-Policy Discount | Yes | Yes |
| Online Quote Discount | Yes | Yes |
| Continuous Insurance Discount | Yes | No |
| Paperless Discount | Yes | No |
Next, Let's Look at Esurance
Esurance is a relative newcomer to the auto insurance market, having formed in 1999, but they already have more than a billion dollars in annual sales. They were pioneers of online insurance sales being one of the very first carriers to have direct to customer sales over the internet.
The company blazes new trails in their marketing, claiming to be the first company to offer multicar discounts to same sex couples. By 2011 Esurance was selling their policies in 30 states (remember, insurance is regulated separately by all 50 states) when they caught the eye of insurance giant Allstate who saw the growth potential of online car insurance sales.
Esurance has a strong marketing presence in sports programming, positioning itself as an environmentally friendly operation and using their popular "surprisingly painless" tag line in their advertising.
Will Esurance be cheaper?
Be aware that the sure fire way to get the most economical rates is to have a spotless driving record and Esurance, like all carriers, reward drivers in that category. However, many of us don't have perfect records, and Esurance will have a plan your you. Look to see if Esurance provides certain "affiliation discounts" such as membership in the armed forces. And don't forget - you'll need to determine whether you want higher level coverage including things like roadside assistance, audio system coverage, additional liability insurance in case of collisons with uninsured drivers and a host of other products potentially available.
General can greatly assist in the process of getting personal profile information and coverage needs to providers like Esurance in order to make you a savvy comparative shopper. And comparative shopping is what yields savings.
Progressive vs. Esurance – Which Is the Insurer for Me?
As we've demonstrated, car insurance providers weigh a variety of inputs from you in order to price their products. So, it would be too simplistic to merely say that either Progressive or Esurance is the most economical product for you. You should set up an apples to apples comparison between the two and see which provides the coverage you're looking for and a satisfactory price point.
The Bottom Line for Car Insurance Savings
Let us at General.com empower you to get the lowest process you can for your auto insurance needs by using our online platform to easily obtain price quotes fro insurance carriers. Let them compete for your business. Just a few clicks of onscreen buttons on our site and you can start your own bidding war for your business.