Enter your ZIP Code to get insurance quotes in your area
Liberty Mutual vs Progressive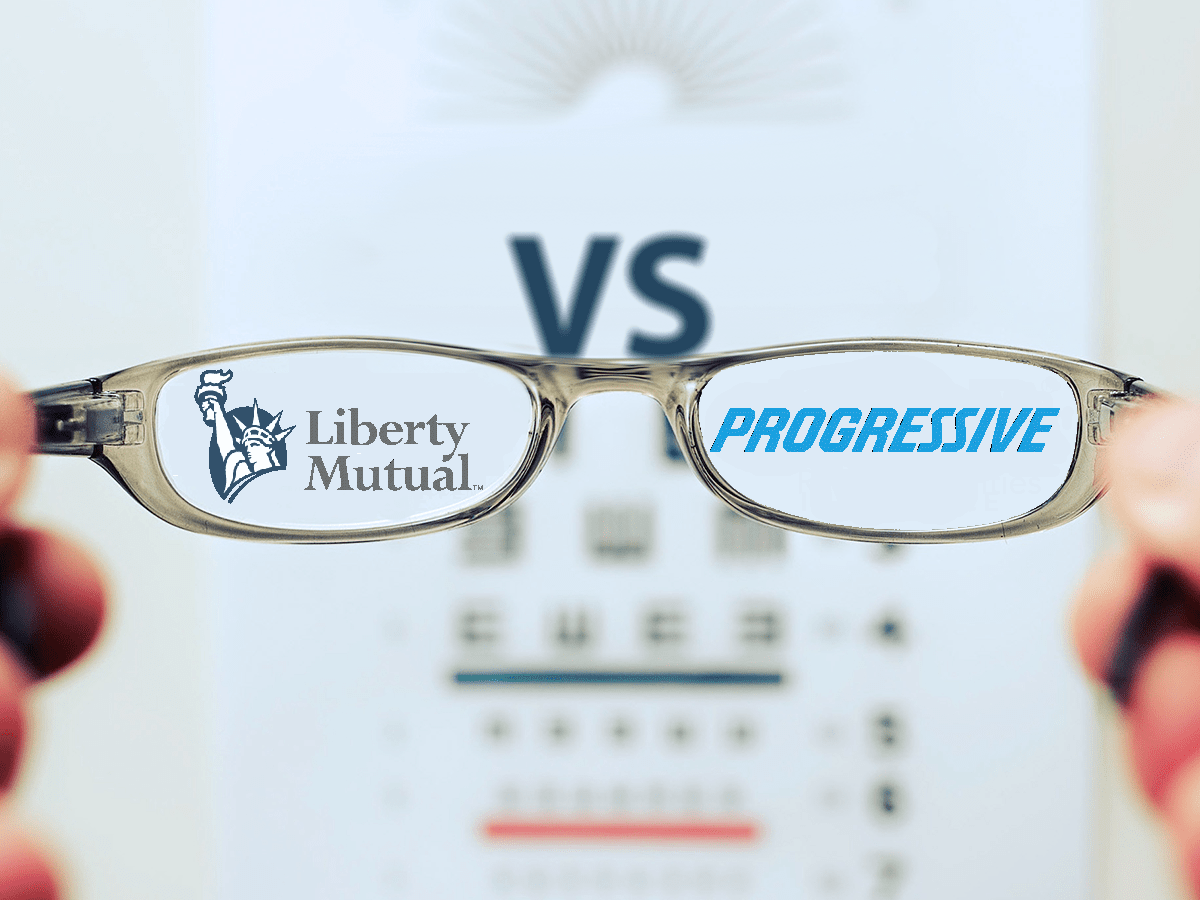 If you're of those shoppers who are always looking for an edge, you should know that you can reduce costs on your auto insurance by pitting companies against each other for your business. If you can compare prices and product options in advance of buying your coverage you will almost always pay less. Auto insurance companies are governed by a web of regulations and restrictions by the State and Federal intending to ensure that these firms have the financial wherewithal to pay out all customer claims. In other words, they want to increase the odds that insurers will be there when you need them. But you needn't pay top dollar for your coverage. By asking for, and receiving, upfront price quotes tailored to your own auto insurance needs you can directly compare vendors and you may save money from either Liberty or Progressive.
At General.com we have built a web site that specializes in providing car insurance buyers with the tool they need to make sound, smart auto insurance purchases. We can help you see written price quotes from Liberty Mutual and Progressive Insurance. Using our platform, you can match up offerings from insurance carriers and see which one is the better bargain. Do your homework and you will inevitably pay less.
A little background first. All car insurance providers need to know about you before they can price their products for you and you'll need to decide on the level of coverage you want.
OK, how about Liberty Insurance?
The Boston, Massachusetts firm formally known as The Liberty Mutual group is a successful, Fortune 100 enterprise providing a full range of auto, life casualty and property insurance to American consumers. Just after the turn of the century legislatures were passing various laws designed to help industrial workers for dangerous conditions. Liberty was founded in 1912 and their first product was geared to provide a type of Workers Compensation coverage for employees.
Liberty is organized as a mutual company. This type of enterprise is actually owned by its' policyholders rather than outside stock holders. Mutuals, as they are generally known, feel that this structure better aligns the interests of company interests and policyholders.
After a while Liberty expanded their product line and began offering car insurance policies to consumers. Toady, they have a worldwide footprint, they employ over 50,000 people and total assets of over $140 billion and annual revenues of more than $39 billion.
Liberty has featured historical figures like Paul Revere and Sacagawea in some of the ad campaigns and they been a long time corporate sponsor of the PBS American Experience program.
| | | |
| --- | --- | --- |
| Age bracket | Progressive avg. annual premium | Liberty Mutual avg. annual premium |
| Teens | $8,248 | $6,559 |
| 20s | $2,287 | $2,686 |
| 30s | $1,646 | $2,686 |
| 40s | $1,644 | $1,926 |
| 50s | $1,542 | $1,793 |
| 60s | $1,403 | $1,746 |
Will you get better pricing from Liberty?
Safe drivers have a leg up in receiving good rates from Liberty. But even those with spotless driving records should also be on the lookout for other discount that might be available to purchasers of automobile insurance. Some companies will provide discounts for being a member of the armed services. They have give discounts if you have recently completed a driving safety refresher course. Carriers may have periodic special offers throughout the year. Make sure that you are getting the best price you can from Liberty by seeing their premium cost side by side with another competing auto insurance provider. Also make sure that your competing price quotes are based off of the same levels of coverage and the same personal profile data. If you are interested in expanded insurance coverage products such as rental reimbursements or emergency road service, you'll want to ask for it equally among competitors.
We at General have the tool that makes easy work of the due diligence needed to acquire competing auto insurance quotes. Take your personal profile inputs, make some onscreen clicks and in a few minutes you can get free quotes right from your own keyboard or device and save money.
Now, What About Progressive?
In 1937 Joseph Lewis and Jack Green, a couple of visionary business partners founded an auto insurance company and their goal was to expand the market beyond just the restricted pool of just the safest drivers. They were willing to offer coverage to those deemed a bit more risky than their conservative competitors. They continued breaking new ground in the industry when years later when they were the first carrier to allow customers to pay their premiums on an installment basis, an arrangement that benefits the company and consumers alike.
Progressive expanded their financial service offerings over the years and today the Ohio based firm is traded on the New York Stock Exchange. They are the third largest auto insurance carrier with annual earnings of over $2.6 billion on annual revenue of approximately $32 billion. They have an 11% share of the auto insurance market according to industry figures and enjoy solid ratings from the major credit agencies.
| | | |
| --- | --- | --- |
| Discounts | Liberty Mutual Insurance | Progressive Insurance |
| Accident free | | ✓ |
| Bundling policies | ✓ | ✓ |
| Defensive driving course | ✓ | |
| Educator | | |
| First Responders | | |
| Good driver | | ✓ |
| Good student | ✓ | ✓ |
| Low mileage | | |
| Military | ✓ | |
| Multiple vehicles | ✓ | ✓ |
| New car | | |
| Pay in full | ✓ | ✓ |
| Safe vehicle | ✓ | |
| Telematics program | ✓ | ✓ |
How Can You Save Money with Progressive Insurance?
Unlike stores selling tangible consumer products at the same price for particular product to all customers, most insurance product prices are determined by a number of different individual profile characteristics. Auto insurers need to know things like your driving safety record, your residence, the make and model of your car, and other data points. In addition, you must decide which of many coverage options you want to purchase to expand and enhance your financial protection. Taken together, this composite profile will be used by Progressive's underwriters to price your policy according to probability data called actuarial tables.
Check and see if Progressive, like many other auto insurance companies, offers specialized discounts for professional affiliations, having a solid safety record, or even perhaps if you've recently taken a driver safety refresher course. You can save yourself some cash By carefully researching these things before committing to a car insurance policy.
Our web based platform at General.com streamlines the process of getting your information to the Progressive underwriting professionals. We'll help you get a free price quote and you get to see whether Progressive is your most economical insurance option.
Liberty Mutual vs Progressive – Who's Got the Best Rate?
It would perhaps be overly simplistic to state flatly that either Liberty or Progressive have the lowest prices. Remember, the free price quotes that General.com can help you receive you can receive from Liberty Mutual and Progressive will depend the level of coverage and financial protection you're looking for. These products products can run the gamut from standard coverage of collision repair cost and medical reimbursements to broader protections such as replacing stolen audio gear, and emergency road service. Before making any decision you should directly compare the two options. Make them compete for your business by seeing which offers the best price for your profile and your choice of coverage options. The best way to determine your cheapest option is to be smart shopper. Why pay more than you have to?
The Bottom Line for Car Insurance Savings
Getting the lowest possible price between Liberty Mutual and Progressive auto insurance options is matter of doing a head to head comparison. General.com's online platform can empower you to identify the most economical option by simplify the process of doing deep research into competing car insurers. It will give you the satisfaction of knowing that you've made a smart financial choice and stretched your car insurance dollars as best you could.