Enter your ZIP Code to get insurance quotes in your area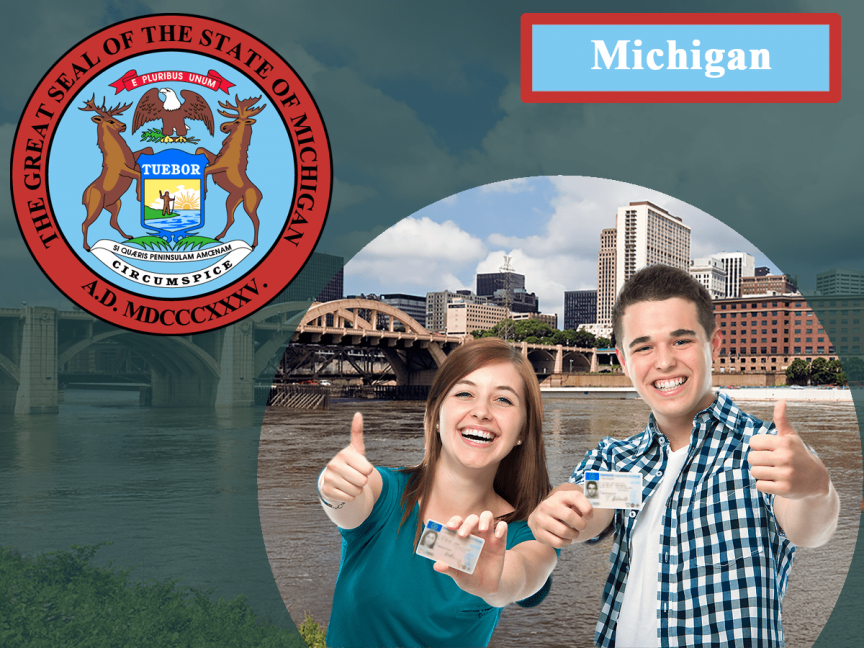 Michigan has some of the highest car insurance rates in the country, and some years it has had the highest of all of the states. People often ask why car insurance in Michigan is as expensive as it is, and some of it is due to having no-fault regulations that are more aggressive than other places. There are other reasons that automobile insurance prices are higher on average in Michigan than other states as well. Most people are paying more for car insurance than they need to be. Research on company prices, customer service, and more can help get the top prices on car insurance available in the state.
Finding the right car insurance company for you is essential. The tools at General help people balance customer service, financial strength, and price to find the top policies for them. There are also numerous ways for people to save money on auto insurance plans, which are covered later in the article. Every automobile insurance provider uses a formula to determine the rates a person pays, though different companies utilize different methods. The online tools here are the top way to save money on automobile insurance.
Auto Insurance Requirements In Michigan
There are a few different types of auto insurance that need to be included in policies for Michigan drivers in order for them to be able to drive legally in the state. In addition to bodily injury liability coverage and property damage liability coverage, drivers are also required to have property protection and personal injury protection coverage. Accidents do happen, and more often than many people think. It is possible that there are better options than the cheapest automobile insurance option available, which is another consideration. You need to purchase the best car insurance policy that also fits your specific needs.
Drivers in Michigan are required to have a minimum amount of each type of auto insurance that is required. Bodily injury liability coverage is required in the amounts of $20,000 per person and $40,000 per accident. In addition, $10,000 of property damage liability insurance and $1 million of property damage coverage are required. When purchasing a policy in the state, auto insurance companies will present you quotes for the minimum coverage necessary, but there are also other types of insurance a person can buy that are optional.
Optional car insurance that is available in the state includes collision insurance coverage, comprehensive insurance coverage, uninsured motorist coverage, rental car coverage, and lease gap insurance, among others. People whose car is being financed or leased will often have collision and comprehensive insurance coverage requirements in the terms of their contract.
Average Cost Of Coverage In Michigan
Michigan is one of the most expensive states to purchase a car insurance plan in. Additionally, the fines and fees, as well as other penalties for driving without insurance, can be severe. In some situations, people can also face up to one year in jail. The average costs for auto insurance in the state are above $1,600 per month. This is above the national average.
There are different types of car insurance available, which affects the cost a person pays for their policy. In addition, a person's premiums can be affected by their age, marital status, driving record, credit score, and more.
| | |
| --- | --- |
| Age | Average Premium (yearly) |
| 16 | $11,443 |
| 17 | $9,227 |
| 18 | $8,233 |
| 19 | $6,381 |
| 20s | $3,821 |
| 30s | $3,125 |
| 40s | $3,092 |
| 50s | $2,900 |
| 60s | $2,937 |
| 70s | $3,384 |
Cheapest Car Insurance Companies In Michigan
There are numerous car insurance providers that offer policies in the state of Michigan. Rates, on average, can vary due to a person's age, gender, driving record, and more. Some of the cheapest auto insurance companies in Michigan include MetLife, Hastings Mutual, Chubb, Pioneer State Mutual, and others. Each of these companies has lower policy prices on average. Rates can also vary based on the city a person lives in, a consideration for people who are moving to the area. The average insurance coverage cost for the city of Detroit is over $6,000 per year, for example. Other cities, like Ann Arbor, have much lower annual costs that are below $1,000 annually on average.
| | | |
| --- | --- | --- |
| Rank | Company | Avg. Premium (annual) |
| 1 | Safeco | $368 |
| 2 | MetLife | $1,337 |
| 3 | USAA | $1,477 |
| 4 | Farm Bureau | $1,852 |
| 5 | Auto-Owners | $1,975 |
| 6 | Metropolitan | $1,991 |
Unique Car Insurance Rules And Penalties In Michigan
Driving without a car insurance policy that is valid in the state of Michigan can lead to large fines and hefty penalties. Fines can range between $200 and $500; the person's driver's license could also be suspended.
In addition, people can be sued and held financially responsible for damages that they are at fault for creating as the result of a crash. This can include damages coming from injury, property damage, and more. For people who are caught driving without insurance multiple times, the penalties they face increase.
How To Get The Cheapest Car Insurance In Michigan
Finding cheap auto insurance in Michigan can be done by shopping around each year. Doing an annual auto insurance rate check can be a great way to save money, as the formulas car insurance providers use can change from one year to the next. Choosing a top-rated insurance company that is also known for lower rates, while also providing top financial strength and customer service is essential. Get free quotes for car insurance policies in Michigan at General and save.
Also, review the types of coverage you are looking at purchasing and make sure that they fit your needs. Setting the right deductible can also help you save money on car insurance premiums. Some people choose to raise their deductibles to lower their premiums, and others set a lower deductible, so they pay less out-of-pocket if an accident occurs. It is essential to be able to afford your deductible, as your auto insurance plan only pays out if you have the payment for your deductible available.
Discounts are also essential for saving money on policies. Different car insurance companies offer different discounts, which can include payment in full discounts, car insurance bundling discounts, good driver discounts, safety features discounts, good student discounts, and numerous others. Taking advantage of discounts can help you pay less overall and keep more money in your pocket. People can also improve the amount they pay on car insurance by improving their credit score and their driving record. All of these things combined to help you get the cheapest car insurance plan, and doing research on the top automobile insurance companies can be done quickly and easily here at General.