Enter your ZIP Code to get insurance quotes in your area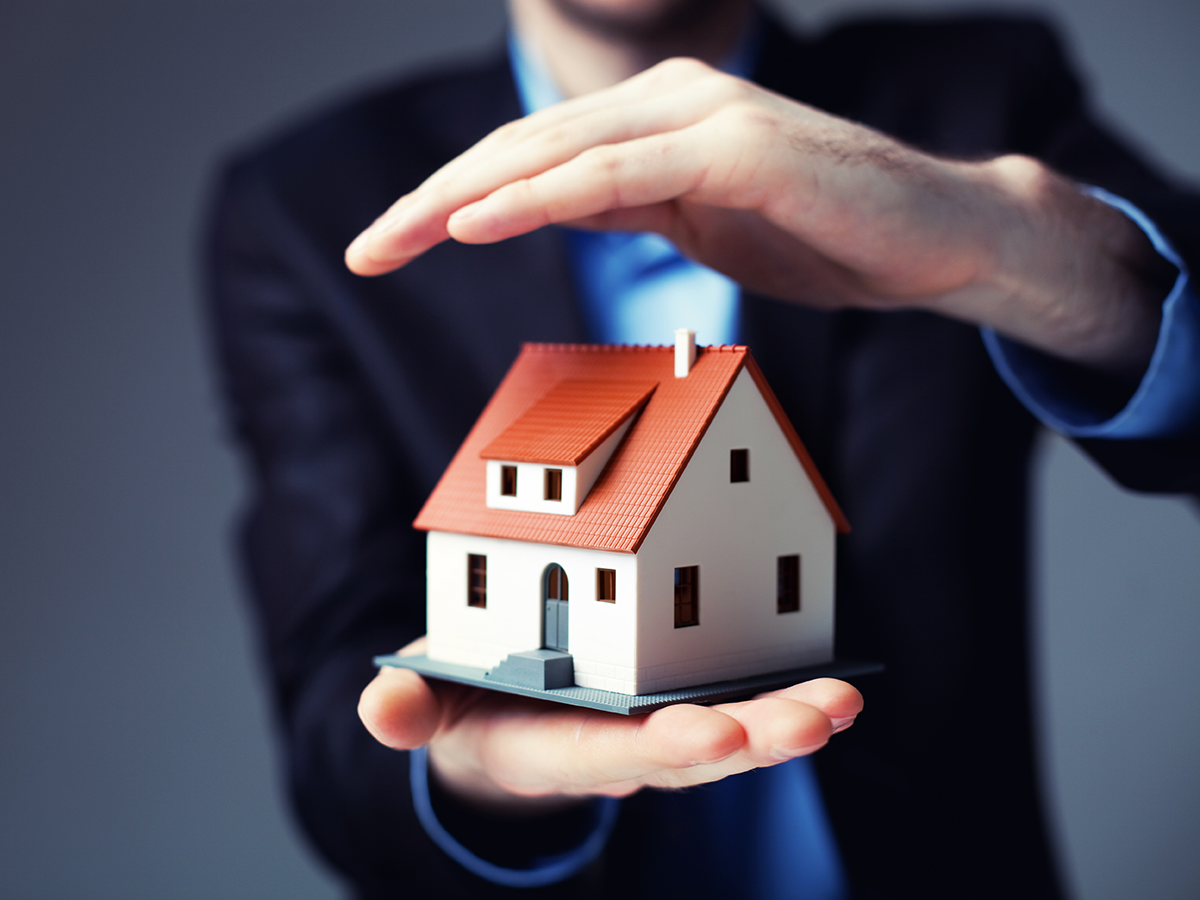 We all go a certain way of life. Each one is different, but, often with all of us, it runs from the bottom up. Needs, costs, desires are growing, views are changing, and we. Remember yourself at a university dormitory. Give you today's opportunities from the past - you would go crazy with happiness. That is true.
Time passes, and a small room with a neighbor on the alma mater campus no longer corresponds to either a way of life or a worldview. You would like to create my world and build the boundaries of my personal space of glass and concrete. Of course, not all are thinking in this way - someone is enjoying life, boldly laying down on the course, depending on the wind. But, most of us are boring adults who need a corner where our favorite X-Box, TV, and comic book collection will be waiting for us in the evening.
And the truth is that our desires run ahead of opportunities. And saving up money to become the owner of your condo is not so simple. But he who seeks will always find a solution.
Rent and insurance
And the apparent solution to this problem is renting an apartment.
The idea is excellent. You get what you cannot own for a reasonable price. Plus, you are not tied to a place - and obligations do not limit your freedom. Win-win situation! But, this game does not play alone.
And the second side in this exceptional situation will be the homeowner. And, he can become both your friend and support, and turn into true stone in your shoe. And we will tell you about how to avoid obvious problems and protect ourselves from some things that can poison the life of not only you but also the person who provided you with housing.
To begin with, we will learn a simple thesis - you live in someone else's property. Of course, you have rights, but there are many more responsibilities. With this, you need to come to terms and accept.
The lessor also understands this and understands that he gave you a valuable investment, albeit not for free. It is precisely because he follows this perfectly that he has a non-bad insurance policy that protects him from real problems and the consequences of your rash actions.
And to establish parity, you need to take out tenant insurance, even if the landlord does not require it. This policy will cover things and some obligations, as well as living expenses, if necessary. You will need this insurance not only in the case if you intend to live in a condo, apartment, duplex, or townhouse yourself, but also if you rent them out.
In a nutshell, is a guarantee of compensation for losses from the loss of personal property of a tenant within the leased property. Plus - health damage resulting from incidents not related to the structural problems of the room.
That is, if a fire occurs, then the damage will be covered by the landlord's policy, but no one will pay for the loss of the personal belongings of the tenant.
What renters insurance covers
But, this is all a theory. Let's now examine in detail what risks renters insurance exists and what preferences they give to the client.
Coverage for personal possessions - a scheme for recovering losses incurred as a result of theft, fire, vandalism, lightning, etc. At the same time, earthquakes and floods to insured events are not included in standard programs.
Everything is straightforward - you evaluate the value of your things and make a detailed list of estimated costs. Based on the stated information - you will receive a possible amount of compensation. The size of insurance premiums also depends on your data, so it is essential to be objective and think real.
And here you have a non-trivial choice - in what form you want to receive compensation in an insured event. Replacement cost or actual cash value coverage. Again the dilemma ...
Actual cash value coverage is cheaper, but the insurer will undoubtedly deduct the depreciation and depreciation of things. Replacement cost - it will cost more, but after the incident, the payout will be large enough to replace things with their counterparts from the retail market.
It is difficult to say for sure what is more profitable, it all depends on a lot of nuances, which nobody but yourself can determine.
Liability protection is the coverage of liability from lawsuits related to incidents causing bodily and material damage caused by the tenant, a member of his family, or pets. Legal service coverage will make life easier. And submitting bills directly to insurance, bypassing litigation, would be an incredible relief.
Additional living expenses (ALE) protection - perhaps the most crucial thing in insurance. After all, when trouble happens in your house, you don't even think about where to spend the night. And in such cases, the insurance company will pay bills for hotel accommodation, renting another apartment, meals in a restaurant, and related expenses. Naturally, the amounts are limited, and no one will refund the number at The Point, but this is more than a fantastic opportunity in difficult times.
| | |
| --- | --- |
| Insurer | Average premium (annual) |
| Liberty Mutual | $233 |
| Nationwide | $338 |
| Farmers | $345 |
| Allstate | $368 |
How much does renters insurance cost?
And so we came to the moment when it remains to answer the last, most important question. How many?
After all, that picture that we described is too much like a fairy tale. And the care that the insurance company is ready to show if your life goes a little out of control is almost like parental love. And somewhere, there must be a catch.
| | |
| --- | --- |
| Renters insurance | Best for… |
| Allstate | Online tools |
| Nationwide | Extended coverages |
| Liberty Mutual | Discounts |
| American Family | Competitive rates |
| MetLife | Customer service |
| USAA | Military members and families |
| AARP | People over 50 |
And there is a catch. The premium rates depend on many factors. It is starting from the location of the property and crime statistics of the area to the natural conditions of the state. But these are objective assessment tools that are used in all sectors of the insurance business.
At the same time, you pay from 12 to 45 dollars a month, depending on the conditions and location. It's not expensive. And to balance bets in the game - it's even cheap.