Enter your ZIP Code to get insurance quotes in your area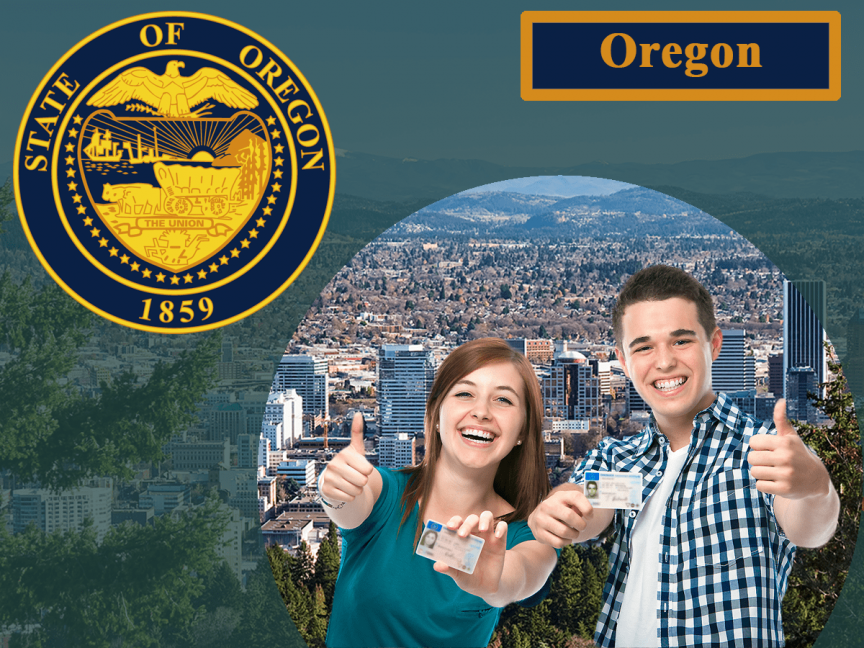 Auto Insurance Basics in Oregon
Cars are expensive consumer goods. Even a low end new car car run almost $20,000 in Oregon. And a vehicle moving at high speed carries can cause serious damage to property, not to mention life and limb, in the event of a car crash. The Department of Transportation has estimated in a landmark study that the the direct annual costs of car accidents in the United States is over $240 billion dollars. Factoring in all of the indirect costs of crashes and the net economic cost is hundreds of billions more.
The National Highway Traffic Safety Administration has estimated the average cost of a single fatal car accident to be more than $1.1 million. The cost of an accident in which no one is injured is around $3,500 and an accident resulting in an ongoing physical disability is around $60,000. When you consider that there are over 6 million vehicular accidents every year you can see how the numbers grow to such staggering amounts.
In recent years there have been over 36,000 annual deaths on the roads and highways and millions more are injured. So, the bad news is that there is a lot of risk associated with driving cars. The good news is that the vast majority of drivers have safe experiences year after year. And a financial industry has grown up virtually since the dawn of the automobile age to provide insurance protections for motorists.
Drivers in Oregon need to be aware of their insurance options. The most basic car insurance product is called liability insurance and protects you, up to a point, from damages to both people and property in an accident that is your fault. Liability insurance does not cover any costs to your person or property in an accident that is your fault. For that you need to purchase additional layers of coverage.
Collision insurance helps reimburse you for damages to your car in the event of a crash and is not mandatory. However, many people with new cars choose to protect their investment by obtaining collision. If you lease or finance your car, collision coverage may be a required so check your agreement carefully. Your collision insurance policy will have a deductible, which is the amount you need to pay out of your own pocket before your insurance policy kicks in. Comprehensive insurance is a type of coverage that protects your vehicle from other types of potential damages such as vandalism, theft, weather or hitting an animal.
Consider the worth of your vehicle when deciding whether to opt for collision and comprehensive. A general rule of thumb is to make sure that the cost of premiums and deductibles for such coverage does not exceed the book value of your car. There are other types of car insurance coverages available to Oregonians such as roadside protection, uninsured/underinsured coverage and others. It is recommended that you buy as much liability insurance as you can comfortable afford, then take a look at how much other coverage you need.
Auto Insurance Requirements in Oregon
The state of Oregon requires resident motorists to carry the following minimum insurance coverages. You must have a minimum of $25,000 of liability coverage should you cause injury or death to another driver in an accident that is your fault. Your coverage must have $50,000 of coverage in the event that two or more people are killed or injured and you must have at least $25,000 of property damage coverage in an accident that is your fault.
In addition, Oregon requires at least $25,000/$50,000 of uninsured motorist coverage which protects you if an at fault driver in an accident has no insurance or if you are injured in a hit and run incident. Keep in mind that these are minimum coverage amounts and you may be liable for any damages that exceed these levels.
Average Cost of Coverage in Oregon
Car insurance in Oregon is generally a bit below the national levels and will run almost $1,400 on average to insure a motorist. This is for full coverage which is defined as carrying collision and comprehensive in addition to the mandated liability insurance. The cost of your policy will be influenced by your age. Teenaged drivers are seen as riskier than any other age demographic and you will pay high premiums for doing so. Insurance costs generally decrease as you get older but start to inch up slightly after for folks over the age of 60.
Safe drivers in Oregon will receive better pricing as will those with good credit. Having a speeding ticket on your record will increase your insurance premiums. Having an accident, reckless driving violation or DUI conviction will drive up your costs significantly to almost double the statewide average.
In general, urban residents pay more for insurance in the state compared to their rural counterparts. Higher road congestion inevitably leads to more accidents thus driving up insurance costs in more densely populated areas.
Cheapest Car Insurance Companies in Oregon
As complex as insurance pricing is, it would be very hard to say who the cheapest carrier for you would be. Remember, your rates will be determined by the coverages you choose, the dollar limits of your policies and your personal demographic information and risk profile.
Having said that, Oregon is a competitive market for insurance and is served by many insurance providers. Some of the nationally known brands like Progressive offer good prices but current and veteran members of the nation's armed forces may find the lowest cost at USAA or other companies that cater to that market segment.
| | | |
| --- | --- | --- |
| Rank | Company | Avg. Premium (annual) |
| 3 | Progressive | $873 |
| 4 | American Family | $1,171 |
| 5 | Nationwide | $1,349 |
| 6 | Allstate | $1,629 |
| 7 | Farmers | $2,283 |
| NA | USAA | $721 |
Unique Car Insurance Rules and Penalties in Oregon
Oregon is an At Fault state when it comes to auto insurance. This means that the driver who causes an accident is the one liable for damages to another person. As mentioned earlier, Oregon requires motorists to carry uninsured/underinsured coverage, something that not every state does. Driving without insurance is illegal and being caught can result in fines and a possible suspension of your license.
It is against the law in Oregon to talk on a handheld device or to text while driving and the use of phones by novice drivers is also against the law. Engaging in these activities can violate exclusions in your coverage so be careful.
Type of Penalty
First and Subsequent Offenses
Fine
$260 Presumptive Fine; in case of court, $130 - $1,000 fines
Driving Privilege
License & registration suspension, possible vehicle impoundment
Reinstatement Requirements
SR-22 for 3 years
Reinstatement Fees
$75
Monthly verification
Proof of compliance for monthly insurance verification for 3 years
How to Get the Cheapest Car Insurance in Oregon
Savvy car insurance consumers in Oregon will do some serious comparison shopping before choosing a car insurance provider. A best practice is to get quotes from at least three vendors. Make sure that the quotes are apples to apples. In other words, they should be for the exact same levels of coverage. At General.com our free online tool can make this easy for you. Just a little bit of your time on our site and you can save money.