Enter your ZIP Code to get insurance quotes in your area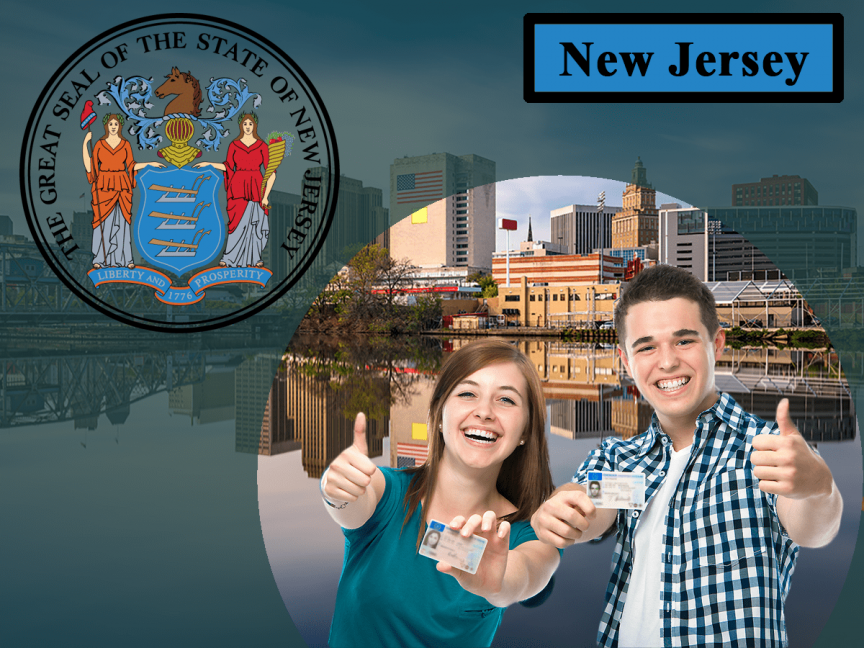 Auto Insurance Basics in New Jersey
Virtually every state in the country requires drivers within their jurisdiction to carry automobile insurance in order to legally operate a vehicle. States do this in order to help protect the public from the high potential costs arising from car accidents and New Jersey is no exception. Car insurance comes in a variety of forms. The most basic policy is called liability and it provides financial coverage in the event you cause an accident resulting in property damage, bodily injury or both to another party. After fulfilling your deductible (the amount you must first pay out of your own pocket) your insurance starts reimbursing the expenses of the other claimant.
In order to protect your own property (i.e. your car) you must take out collision insurance and comprehensive insurance. Collision helps cover the repair bills of your own vehicle after an accident. If your car is new, taking out collision insurance makes a lot of sense since your car still has substantial book value (also known as residual value). If your car has already given you many years of service the cost of your collision premiums and deductibles might actually be more than the book value, so do the math before committing. Comprehensive insurance provides financial protection against weather related damages, theft, vandalism and other risks. As with other types of auto coverage you can usually choose different levels of maximum payouts by your provider.
Most car insurance companies in New Jersey can also offer you additional protections. Uninsured/underinsured insurance gives you additional coverage in the event that an accident caused by another party results is damages exceeding their policy limits. Roadside assistance insurance can help you if you break down, have a flat tire, lock yourself out of your car, etc. You can get insurance that will help pay for a temporary rental car to tide you over if your own car is in the shop.
Your premiums will be determined by the dollar amount of coverage you choose. You can get protections for up to hundreds of thousands of dollars but of course, your premiums will be higher. Many experts advise that you take out as much coverage as you can comfortably afford. Your rates will also be influenced by your personal history and your demographics. Car insurance is a not a one price for all type of consumer good.
Accidents are all too prevalent on today's roads and highways. The National Highway Traffic Safety Administration has reported that there are over 6 million annual accidents resulting in over 35,000 fatalities and many, many more injuries. An average accident where no one is injured can cost about $3,500. An accident that results in a disabling injury can cost well over $60,000 and the financial cost of a fatal car crash has been estimated to be over $1 million. Car insurance is a means of limiting your potential exposure to significant financial expense
Auto Insurance Requirements in New Jersey
The state of New Jersey requires all resident motorists to carry what they call a Basic Policy on any vehicle they own and operate. The state mandated basic policy is defined as liability coverage providing the following minimum levels of coverage: $15,000 for the injury or death of a single person; at least $30,000 for the death or injury of more than one person in a single accident, and $5,000 for property damage. The state of New Jersey also requires drivers to add Personal Injury Protection insurance (known as PIP) to give themselves more protection in case an injured party's medical bills exceed the limits of their own coverage and uninsured/underinsured coverage as well.
| | | |
| --- | --- | --- |
| NJ Requirements | Basic Policy Min. Limits | Standard Policy Min. Limits |
| Bodily Injury (BI) | $15,000 per person / $30,000 per accident | $15,000 per person / $30,000 per accident |
| Property Damage | $5,000 per accident | $5,000 per accident |
| Personal Injury Protection (PIP) | $15,000 per person / $30,000 per accident | $15,000 per person / $30,000 per accident |
| Uninsured/Underinsured Motorists | Not required and not available | Not required but available |
| Collision and Comprehensive | Not required; availability differs by insurer | Not required but available |
Average Cost of Coverage in New Jersey
The average cost of full auto insurance in the state of New Jersey is almost $1,600 per year for a single driver and this is slightly above the national average. But remember, this is an average. Rate vary across companies and according to personal risk profiles. The best way to ensure lower rates is to be a safe driver. Motorists with no accidents or serious moving violations will almost always get preferred rates. Having a single accident on your record can increase by premiums by up to $1,500 or more. However, those without spotless records can still usually find coverage
Drivers with good credit will also be rewarded with better pricing. Drivers with the very best credit ratings can expect rates half that of drivers with air credit. The average cost of insurance decreases as you get older. It costs substantially more to insure teenagers everywhere in the country and New Jersey is no exception. Teenaged drivers could expect to pay almost 4 times as much as a middle aged driver, all other things being equal. Finally, your exact place of residence will influence your rates. Urban drivers pay higher average rates than rural or suburban drivers.
Cheapest Car Insurance Companies in New Jersey
As we've noted, there are very many variables that collectively determine the cost of your car insurance. Because of that it is hard to say with certainty which company could offer you the best deal. Many name brand insurance providers compete heavily in the New Jersey Market but there are also many smaller carriers who can give you a good deal. For example, New Jersey Manufacturers and the Palisades Group, a couple of regional providers have only relatively small upticks in their prices for drivers who have had a recent accident.
| | | |
| --- | --- | --- |
| Rank | Company Name | Avg. Premium (annual) |
| 1 | New Jersey Manufacturers | $1,558 |
| 2 | Progressive | $2,003 |
| 3 | Mercury | $2,333 |
| 4 | Esurance | $2,443 |
| 5 | Allstate | $2,657 |
| 6 | Encompass | $2,711 |
| 7 | Metropolitan | $2,913 |
Unique Car Insurance Rules and Penalties in New Jersey
New Jersey follows a variation of the no-fault system of car insurance. With no-fault insurance your own insurance provider will cover your expenses regardless of who caused the accident, up to the limits stated in your particular policy. There is a limited right to sue for additional damages under Jersey's no-fault insurance. Finally, you should note that the no-fault primarily governs personal injury expense. You may still be able to recover damages from that at fault driver in the event your car is severely damaged or totaled.
| | | |
| --- | --- | --- |
| Penalty Type | First and Subsequent Offenses | Second and Subsequent Offenses |
| Fines | $300-$1,000 $250 surcharge assessment for three years ($750) | $500-$5,000 $250 surcharge assessment for three years ($750) |
| Driving Privilege | Driver's license suspended for a full year | Driver's license suspended for two full years, reinstatement is up to the DMV director |
| Community Service | Length determined by court | Up to 180 hours |
| Other | Possible vehicle impoundment in case proof of insurance was not presented within 24 hours of citation. It takes an additional $100 fee to retrieve the impounded car. | Up to 14 days in jail; possible vehicle impoundment in case proof of insurance was not presented within 24 hours of citation. It takes an additional $100 fee to retrieve the impounded car. |
How to Get the Cheapest Car Insurance in New Jersey
The best way to get low car insurance process in New Jersey is to shop around. Get free quotes from vendors. There's no obligation to asking a carrier to show you how much their policy would cost you. Try to get quotes from at least three providers. Our online insurance pricing tool at General.com can make that research easy for you. A few clicks, a few minutes of time and you can see for yourself who has the best deal for you.