Enter your ZIP Code to get insurance quotes in your area
Are you required to add children to an auto insurance policy?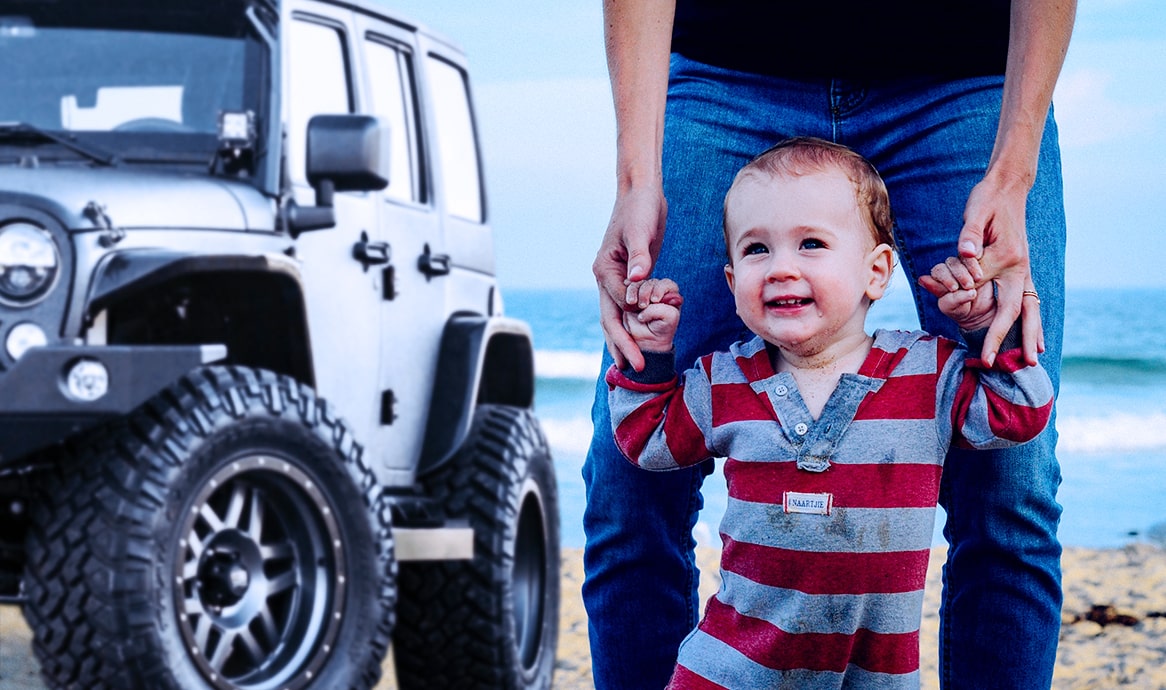 Intro
Most people know that a teenager getting car insurance on their own costs a pretty penny. Many find themselves in a position where they are looking to find the best way to manage their finances when their child wants to drive. It can be a scary thought, your little boy or girl getting their license for the first time.
If my child has a learner's permit, do I need to add them to my policy?
While each state has different laws, many states do not require that your child have car insurance when they have their permit. But once they have their driver's license, things become a little more rigid. The first step here is to determine whether your state requires a driver that has a permit to be on your insurance policy. It is always best to double check with your states DMV webpage (or equivalent).
The next step to the process is to figure out what you need to do when your child is about to pass their drivers test. When you know they are going to complete all of the driver's test requirements, including parallel parking, it is time to get them added to your policy. Most states require that all drivers in your household be on your car insurance policy. Even though this is stated as a requirement, in many areas you can go about excluding people from being on your car insurance policy. This is mostly used in cases where the person that is both in your household and has a driver's license is, but will never be driving your vehicle. The key word here is never, as if a person living in your household is driving your vehicle and gets in an accident, the car insurance company might not fulfill the claim you make. Excluding someone on car insurance means that they have no coverage at all. This is extremely important to remember. No liability coverage. No collision coverage. No comprehensive coverage. Not having a car insurance policy can be very expensive, so even if your teen will be driving your vehicle very seldom, getting auto insurance is a smart plan.
How will adding my child to my auto insurance policy affect my rates? (
)>
Making sure there is car insurance coverage, as needed when a loss occurs, is essential. Adding a child to your car insurance policy will affect your car insurance rates, though there is some flexibility that you should be aware of. It may be possible to add your child on as an occasional operator. There are other rating classes as well, so take the time to speak with your car insurance company to get all of the information you need. Having them in the proper rating class for car insurance is essential and can help you save money. There are other ways to save money as well.
How can I save money when adding a child to my policy?
Car insurance for people that don't drive much can be less costly than car insurance for people that drive a lot. There are many different situations, allowing for many ways to save money.
First off, if your teen driver needs auto insurance and will only seldom drive your vehicle, you can choose to exclude them from your policy. If you do this though, and they get into an accident with your car, your car insurance company will not pay out on a claim. It is best to have a driver listed as an occasional operator than not have them listed at all.
Also, you can choose to have them purchase their own car insurance policy, in their own name. If you exclude someone from your policy, and they are driving, they will need their own auto insurance plan that covers your vehicle. This is often a lot more expensive for teens to have on their own, so while you will be saving money on your policy, there will be a lot more money being spent overall.
Lastly, you will want to be taking advantage of car insurance discounts. Auto insurance providers often have discounts that drivers, younger or older, can get. If students are getting good grades, there are discounts that car insurance providers give for that. Also, additional driver's education courses can reduce car insurance rates. Even more general discounts can come from having multiple cars on an insurance policy, if you help them out with getting their first car and keep it in your name, that can help you save money too.