Enter your ZIP Code to get insurance quotes in your area
Car Insurance Vs. Car Warranty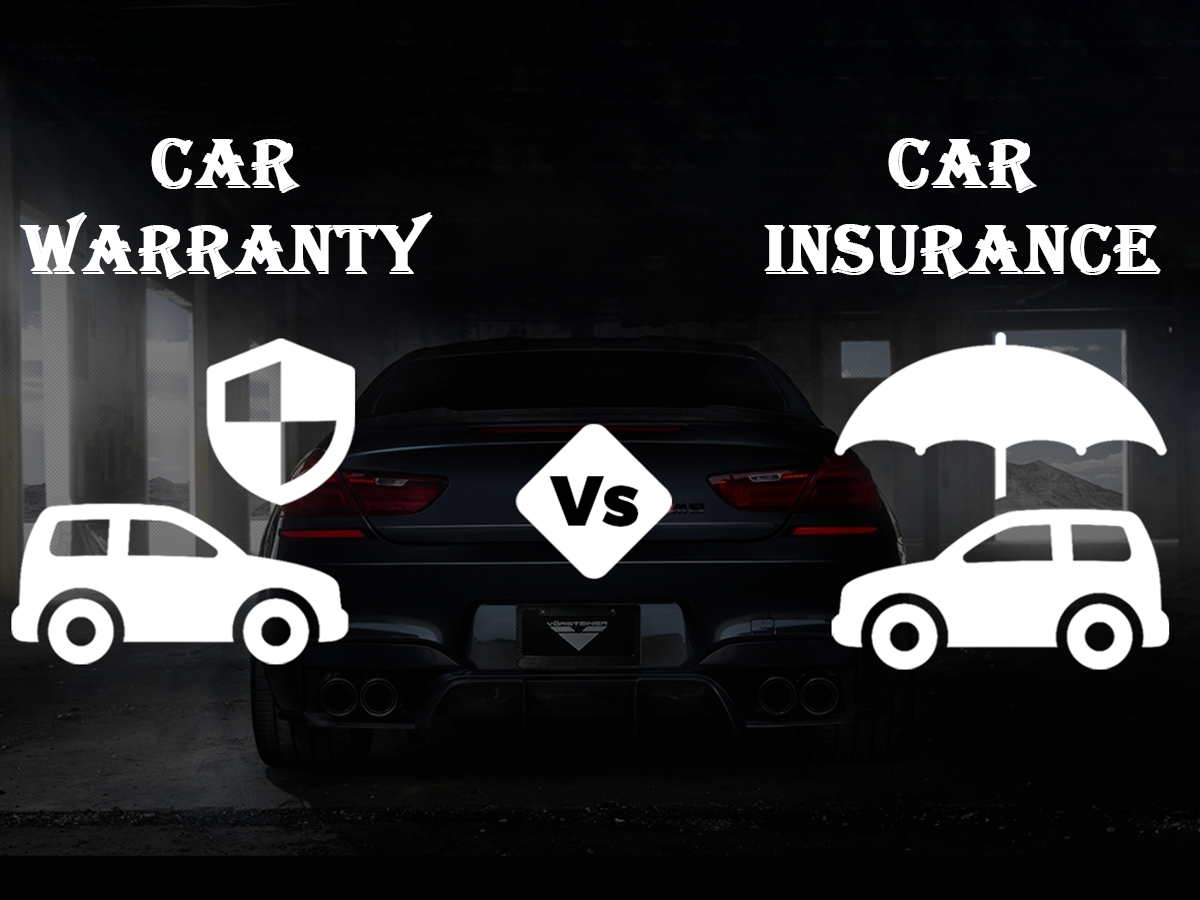 The world's a big place, with a lot of fast-moving pieces that don't always watch out for each other. It's going to be up to you to decide on the kind of coverage you need for your automobile, and that means you should prepare for the unforeseen circumstances. What this also means is that you should look at all of your options, and make sure that you understand what is covered under your car's warranty, before getting insurance coverage that might be redundant. Having the most understanding of what you have access to will grant you the best piece of mind around your car's protection.
What Is Car Insurance?
Car insurance is a contract drawn up between you, and the insurance company of your choosing, that is designed to cover the costs of damages done to you, your passengers, your car, and other people's property that might have been damaged in the accident. There are many defining factors around what your insurance will actually do for you, and multiple types of coverage to protect you, your car, and others, in different circumstances. It is a legal necessity for you to have car insurance if you're driving in the United States, though most states will only require the minimum coverage of Liability insurance.
Types of coverage offered:
Comprehensive coverage will cover your car from damage that occurs outside of you being involved in a car accident. If a tornado touches down and destroys your car, you'll pay your deductible, and your Comprehensive coverage will reimburse you for the rest of the value of your car. If you think there might be a chance of theft, then you'll want to have Comprehensive coverage to reimburse you for your loss.
Collision coverage is fairly self-explanatory. If you collide with another vehicle, then Collision will reimburse the insured driver for the damages done to their car, if they are not at fault. It will pay for the damages caused from an accident involving inanimate objects, such as rocks, and potholes as well.
Personal Injury Protection (PIP) will cover medical expenses incurred from an accident, and also cover the costs towards necessary rehabilitation from any accident. The costs covered can include operations, hospitalization, ongoing professional care, lost wages from missing work, funeral expenses and accidental death benefits, some home care expenses, childcare or house cleaning if you're unable to fulfill these duties. This may change state by state, so check what is offered in the state you live in.
Uninsured Motorist coverage will cover the costs of damages done to your car by a motorist that doesn't have insurance. They are breaking the law by not having insurance to begin with, but that doesn't mean that they have any money to cover your costs that can accrue from an accident. This is a pretty necessary coverage to protect yourself from irresponsible drivers.
Mechanical Breakdown Insurance is a type of coverage very similar to a warranty. This will protect your car in case it receives damage outside of an automotive accident, and will often cover parts similarly covered by a warranty.
Mechanical Breakdown Insurance (MBI)
MBI is very similar to a car warranty. It protects your car in the event it sustains damage outside of an accident. It can be purchased as an additional endorsement, instead of through the car dealer (as you would with a car warranty).
It's important to choose the coverage that will leave you feeling the safest, and that will also protect others in case you are the cause of an accident.
What Is Car Warranty?
Car warranties are made up of a number of different elements, including roadside assistance, bumper-to-bumper, powertrain, corrosion, and warranties covering emissions.
Roadside assistance will cover times when your car leaves you stranded by the side of the road and requires towing, or a battery jump.
Bumper-to-bumper warranties usually last for 3 years or 36,000 miles, but often can be extended when you first buy your vehicle. If you drive a lot of miles then it's often worth it to get a longer lasting coverage.
Powertrain warranty covers lubricated and sealed parts that make up the engine, drivetrain, and transmission. Some powertrain warranties may last as long as 10 years, but it's worth checking, since this will oscillate with different vehicles.
Protection against rust or corrosion is often offered by the manufacturer of the car as well.
All new cars will have warranties that come with them, but not all of the warranties are the same. It's worth evaluating that before purchasing a vehicle, to make sure that the manufacturer stands behind its product.
The Difference Between The Two
One of the main differences between having a warranty on your car and having car insurance, is that you legally have to have car insurance to drive your car on the road. A warranty isn't a necessity for you to drive your car according to the law, and that's an important distinction. There are other distinctions as well that are important to note, but this one is the most important. You can have the best warranty in the world, but you won't be able to legally drive without auto insurance. It's not worth taking the chance, because your license can be suspended if you drive uninsured.
Car insurance is going to protect you against costs that are incurred from accidents, medical expenses from an accident, theft, acts of nature, and other damage causing events that affect your car or person. Insurance is based around offering you protection from outside forces, and from your own personal mistakes. What exactly your protected from is going to be based on the types of coverage you choose to pay for. There will be a minimum amount of coverage you must maintain, and that will change according to the state you live in.
Warranties on your car are designed to protect you from the wear and tear on your car, and replacing parts that are integral to continuing to drive your vehicle. There are a number of warranties to choose from, as enumerated above, and you'll want to make sure that you don't overlap protection with your insurance. It's worth doing a thorough inspection of your warranty to know exactly what is covered, so that you can save yourself some money if possible.
Do You Need Car Insurance And A Car Warranty?
At the end of it all, it's in your best interest to have quality insurance coverage to protect you from outside forces, and quality warranties to protect you from unforeseen wear and tear. You are not legally bound to have a warranty on your car, but you do have to have car insurance to legally drive in the United States. There will be a variety of options for both forms of car protection, and your insurance agent should be able to clearly explain all of the in's and out's of the different types of coverage. Your warranty is something you'll be able to go over with the salesperson at whichever car dealership you opt to go to. They will often try to get you to sign up for more warranty protection than you might need, so go over the details carefully before signing up, and make sure you're not getting a warranty that's redundant, due to your car insurance coverage.