Enter your ZIP Code to get insurance quotes in your area
Overview To Find Cheap Car Insurance Now
Car insurance can seem very complex. In fact, most people seem to not fully understand it. Among the large car insurance companies that are available, there only seem to be a few that are dedicated to answering questions and educating customers about their car insurance policies Some of them offer a vast assortment of policies, with very little in terms of explanation on how these policy changes can affect your life. Read further to find cheap car insurance that is not only a great value but also provides for your needs. If you have additional questions, our knowledgeable agents at General Insurance will help answer them.
Types Of Car Insurance Available
To start, let's talk about what types of car insurance are available. Here is a list of some of the coverages that auto insurance companies will offer you:
Liability - This is coverage that covers costs of damage to other people and their property that you incur when you are at fault in a car accident.
Collision – This is coverage that helps pay for the expenses related to damages sustained to your vehicle through accidents involving cars or other objects.
Comprehensive – This is coverage to help pay for expenses related to damages sustained to your vehicle by a number of external factors, such as theft and vandalism.
Personal Injury Protection (PIP) – This coverage is also sometimes referred to as no-fault insurance. It protects you regardless of who was at fault in the accident and can cover you in accidents that result in lost wages, medical payments or death.
Uninsured Motorist Coverage – In the event that the other driver is deemed to be at fault, and they do not have insurance (or the insurance limits they have are not enough to cover your damages), this coverage provides help.
Equipment – This covers custom equipment that was damaged in an accident.
Rental Reimbursement – This helps pay for a rental car while your car is being repaired.
Towing – This helps pay the cost of towing your car to where it will be repaired.
Auto Insurance Requirements
Now that we have covered the basics of some of the types of car insurance policies, it is time to move to the next step. Your next step to find a cheap car insurance is to figure out which of these insurance coverages you want. For newer cars, or cars that are leased or have been paid with by a loan, the lending or leasing company may require that you have both collision and comprehensive coverage. It is often a good idea to have these coverages if a car is worth a lot of money. For cars that are not worth as much, you may opt not to get collision or comprehensive coverage.
Each state has minimum requirements, and your auto insurance company will know what these are so that you have the requirements fulfilled and can drive legally in your state.
Finding The Best Car Insurance Policy
Once you have an idea of the amount of coverage and types of coverage that you want, it is time to start shopping around. Some companies, like General Insurance, offer free quotes and policy personalization right online. It can also be a great plan to talk to a professional and knowledgeable General Insurance agent to have any questions answered and to make recommendations for your policy.
Discounts
Once you have your free quote, make sure that the auto insurance company that you are looking at has applied discounts. Most car insurance companies offer discounts that help their customers save money. Some discounts are related to your vehicles, such as passive restraint system discounts and anti-theft device discounts. Other discounts are related to you as a driver. You can get discounts for being a good driver, as well as a no claims discount for not having made any auto insurance claims. In addition, taking more drivers education, good grades, and using paperless billing can provide additional discounts that can help you save money on your car insurance.
To find cheap car insurance, we recommend talking to your General Insurance agent to after paying for your policy online. It is always a good idea to ask the professionals what you can do to save even more money on your auto insurance policy. In addition, there may be discounts that you can work towards in the future.
Final Notes
It is time to find cheap car insurance that provides amazing value. Start right here, with General Insurance. Our agents are standing by to provide you with the best car insurance quotes and top-notch service.
See also Your home is your sanctuary, and a lot of time, money and effort have...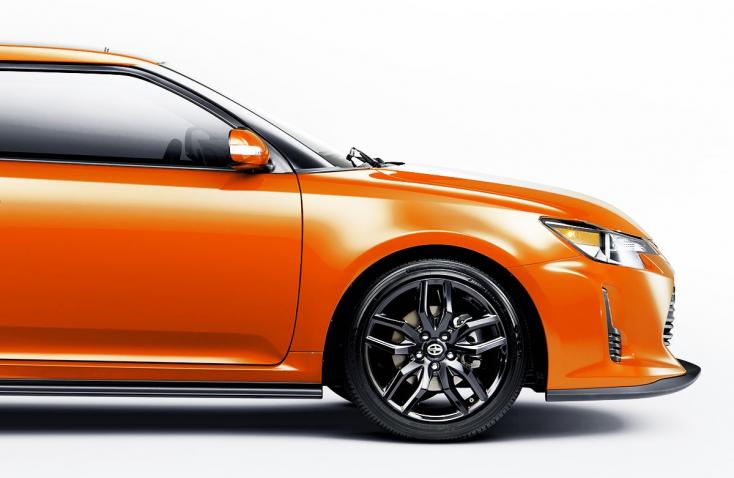 The Scion tC is a fantastic car that has sold millions over the years... ​ Home insurance prices vary a lot from one state to the next, and it...