Enter your ZIP Code to get insurance quotes in your area
Finding The Best Companies For Home Insurance In New Jersey
The Garden State can be a fantastic place to live. With beautiful parks, an often-laid-back lifestyle, great produce options, and scenic coastline, there is always something beautiful for residents to enjoy. Whether you are moving to New Jersey or have already lived here all of your life, purchasing a new home or changing to a new home insurance policy is a decision that requires research. To protect your home, belongings, and manage risk, General Insurance is here to provide incredible insurance that is both reliable and easy to use. We also look to give you the cheapest home insurance in NJ that fits your needs. Coverage in each state has different requirements, and each state comes with a different set of risks to consider when purchasing a policy.
New Jersey is a state that is close to so many things. With both Philadelphia and New York just around the corner, residents can enjoy the beauty of their state, but also the sports and bustle of nearby cities in other states. If you want, you can use the money that you have saved on homeowner's insurance by choosing General Insurance on some great trips, or needed items for your family. One of the ways that you can save money and get the cheapest home insurance in NJ is through some of our amazing discounts.
Risks In New Jersey
In New Jersey, people who have homes are at risk of damage that comes from hail. By getting a roof with hail resistant materials, you could qualify for discounts on your homeowner's insurance policy. Also, you will extend the life of your roof, which adds to even more savings. Discounts like these are great ways to keep your hard-earned cash in your pocket.
Another discount that you may qualify for is a storm shutter discount. Protect your home and save money. You can save money and protect your belongings and safety by installing alarm systems, deadbolts, sprinkler systems, and other safety and security features. General Insurance also offers discounts if you have not made claims on your insurance before. Ask our agents about these discounts, as well as loyalty discounts, smoke-free discounts, and new-home discounts. In fact, General Insurance has a long list of money-saving options that are made available to residents of New Jersey. If you are looking to get a policy in New Jersey and have any questions on how to save more money, do not hesitate to give us a call. We have fantastic agents standing by to answer questions and help you increase your savings.
Regardless of whether you live in Newark, Trenton, Jersey City, or in the country, our home insurance coverages are well put together. They protect you financially from damage to your dwelling, belongings, and situations involving people that visit your property. Our coverage can protect you from a significant amount of unfortunate circumstances.
Types Of Insurance Available
The types of insurance coverage you should have on your policy include dwelling insurance. This insurance coverage is essential. It is designed to help pay the costs associated with repairing or replacing your home if damage or destruction occurs from an incident that is covered by your policy. Other things that your dwelling insurance can cover include protection for damage to other structures that are on your property, liability protection for your family, medical protection for your guests and visitors, and personal property insurance. Talk to your General Insurance agent for more information about what is covered, and to get a policy that provides the cheapest home insurance in NJ, while also protecting the needs of you and your loved ones.
As a state, New Jersey is one of the smallest. Even though it is small in size, weather conditions can vary quite a bit depending on where you are in the state. In the northern parts, for example, there is a much higher amount of snow that falls. Average temperatures, the frequency of storms, and the number of days that freezing temperature also occurs vary based on where you are in the state. Our home insurance policies can help cover the costs of damage coming from things like frozen pipes, the weight of snow, and loss that occurs due to a windstorm. We also provide we also provide rental insurance in case your home becomes unlivable due damage caused by covered incidents and situations.
Take Advantage Of Discounts
When looking for the cheapest home insurance in NJ, looking at the discounts you can qualify for is essential. General Insurance offers a wide variety of types of insurance coverage. Because of this, we are in a position to provide a variety of other coverages. With each policy that you add, you will save money in the form of multi-policy discounts. General Insurance offers car insurance, life insurance, landlord insurance, business insurance, and many other types of insurance that you may want to look into to protect yourself financially.
Final Notes
Did you know that New Jersey is the only state where every county is classified as a metropolitan area? Even though New Jersey is a small state, it has one of the highest population densities in the entire country. There are a lot of people renting and owning homes, and the market for home insurance is competitive. At General Insurance, we offer reliable coverage, excellent customer service, great policies, and a simple claims process. New Jersey is an excellent place for liberty and prosperity, and a tremendous place to raise a family. Finding a great home is a substantial investment, and one that we are here to protect for you. Reach out to one of our agents, or get an online quote, to help keep you and your loved ones protected. Quotes are free and can save you some of your hard-earned cash, so there is nothing to lose.
See also Most homes are designed to be stable structures that will last for... According to Consumer Reports, many insurance policyholders do not...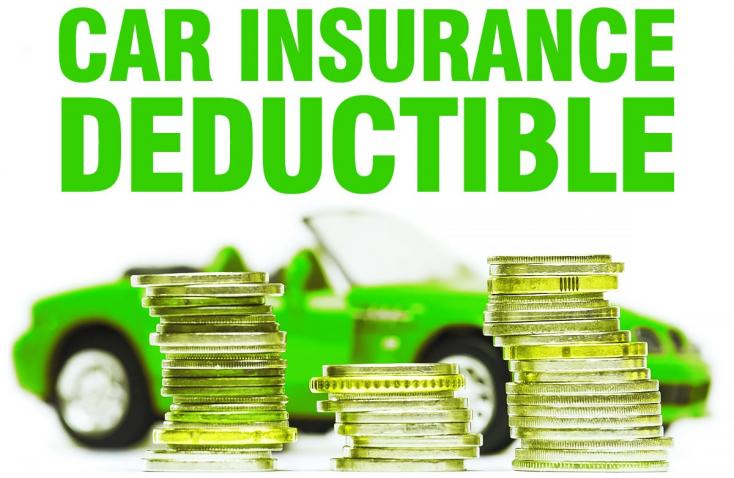 What Is Car Insurance Deductible? A deductible applies to damages to...