Enter your ZIP Code to get insurance quotes in your area
Beat The Average Home Insurance Cost With These Tips
The average home insurance cost varies from one state to the next, and there is even variation in each area of a state. Insuring homes that are the city, for example, will have a different (often higher) average cost than insuring a home in the country. It is very important either way to make sure you are getting the homeowners insurance coverage that you need at a great value. This is where General Insurance comes into the picture. We start with low rates, and there are many additional to lower your premiums and make sure you get better than average home insurance and get the best value from your coverage.
Tips To Save More On Homeowner's Insurance
Regardless of where your state is, and whether they are more expensive or lesser expensive on average, you can likely save more on your homeowner's insurance. General Insurance has free quotes, fantastic customer service, and extremely knowledgeable homeowner's insurance agents. Saving money is simple, all you have to do is make a call or visit our free online quote service. We sell other forms of insurance policies as well, and having multiple policies with us can save you even more money.
Shopping around is one of the top ways to save money on your homeowner's insurance policy and getting a better than average home insurance cost. Professionals recommend that you take a look at the cost of your policy and talk to insurance agents from various companies every few years. With General Insurance, we provide better-than-average insurance policy premiums to many satisfied customers. Each insurance company will weigh factors and variables differently, leaving you with a different cost for an insurance policy at each place. Keep in mind; price is not everything. Excellent customer service, the ease of making claims, and having your needs covered in the policy that you are purchasing are vital.
If you decide that you can afford to raise your deductible, the cost of your homeowner's insurance policy will go down. People in some states and areas do this more others, so it is a variable that affects the average home insurance cost. Since most people do not file a claim every year, raising your deductible might be a good choice for you.
For many insurance companies, loyalty pays off. If you have been with the same insurance company for multiple years, you may qualify for homeowner's insurance discount. The discount can save you up to 10% on your homeowner's insurance policy.
Improving your home in ways that decrease the risk of damage or theft will likely reduce the amount you pay for your insurance policy. Things such as smoke alarms, storm windows, specific types of locks, and security systems, all have an impact on what you pay. Even things like sprinkler systems, which are helpful if a fire occurs, can decrease the price you pay.
There are other discounts as well. Discounts are another fantastic way to save money. We mentioned above that you might be able to get a discount for having multiple policies with the same company. These are something that General Insurance offers, for example. Senior citizens may also qualify for special savings.
Cheaper Insurance Is Not Always Better
While going for the least expensive homeowner's insurance policy can seem like a fantastic idea, we should note that not all insurance policies are created equal. If you live in a place that has flood risk, for example, you will want to make sure that you verify that coverage for flooding is included in the policy you have selected. Also, take into consideration the customer service that you received from the company. Lastly, some companies even add additional perks, and this can add a lot of value to your insurance policy. Ask your insurance company what makes them unique from other businesses.
Understanding Your Policy
Take the time to understand what your policy covers in the event of a covered incident. Our insurance agents can help you answer any questions that you have about our insurance policies and the amount of coverage that is recommended. There are some common misconceptions when it comes to homeowner's insurance. The cost of rebuilding your home changes over time, and because of this, you need to make sure that it meets your needs each year (check your policy each year). Also, ask a lot of questions. Figure out how you are compensated (and what you are compensated for) in situations like lost property, depreciation, and the cost to replace your dwelling.
Looking For Your New Home
If you still have not purchased your home yet, and are researching homeowner's insurance before making a purchase, keep in mind what the risks are in the areas where the homes are. These risks will be factored in by the insurance company when determining your rate and may affect your decisions.
Final Notes
Homeowner's insurance is a necessary part of life when you own a home. Follow some of these tips to pay less for your homeowner's insurance policy. General Insurance is here to answer your questions and assist you in any way we can. We have some of the best plans, at some of the most exceptional rates. The only thing you need to do to get started is to visit the free quote section of our website, or give us a call today.
See also Buying a house is an adventure and comes with amazing benefits. You... ​Part of most any homeowner's insurance policy is home hazard...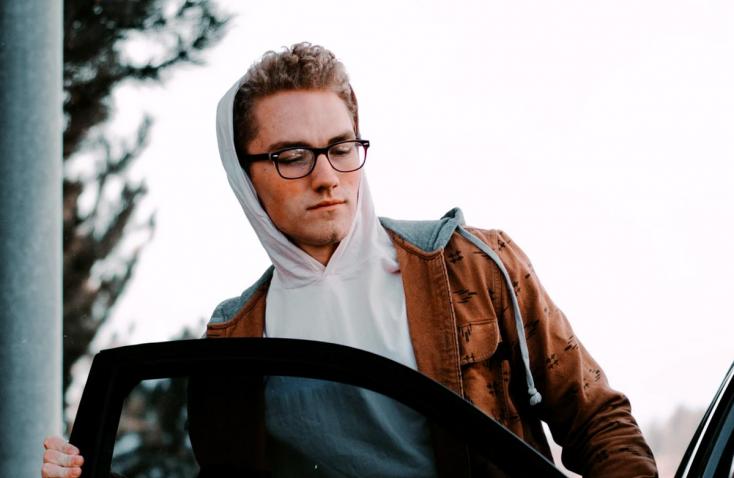 Automobile rates for students, particularly younger students who are...