Enter your ZIP Code to get insurance quotes in your area
Get The Cheapest Home Insurance Quotes Hundreds Of Ways To Save
Your home has a significant impact on your life, the provides shelter, security, and is a place that great memories are made. Believe it or not, there are many people that forgo homeowner's insurance and pay the price later on when disaster strikes. No matter where you live, there are risks to your home, personal belongings, and finances. The lowest price home insurance is available with General Insurance across the United States. Getting the right home insurance policies for our customers is one of our top priorities.
Most home insurance has three parts to its standard plans. These are dwelling insurance, personal belongings insurance, and liability coverage.
Home Hazard Insurance
Home hazard insurance coverage protects your home and belongings from a wide variety of risks and perils. It is made up of both the lowest price home insurance for dwelling and personal property protection.
Dwelling Insurance
Dwelling insurance covers the cost of damage to your home and attached structures. It does not protect your personal belongings but covers your home against things such as fire, lightning, and explosions. Other risks and perils that are covered include power surges, escaped water (from things like broken water pipes and such), and many other situations. These types of incidents can prove to be costly to pay for without the help that home insurance provides.
Personal Belongings Insurance
Home hazard insurance also protects from loss and damage due to theft and other causes. Your personal belongings often include many small assets that add up to a pretty high value. Your property belongings insurance will help cover the cost of these items if they are stolen or damaged by other covered situations. Personal belongings insurance can come in two different forms.
⁃ Actual Cost Coverage: This insurance covers the depreciated cost of your items. When getting this coverage, keep in mind that you might not be able to replace all of your personal belongings entirely with this plan. One of the reasons that people choose this type of personal belongings coverage is that the cost of their insurance premium is less than it would be if they had total replacement coverage.
⁃ Total Replacement Coverage: This insurance pays the total cost of your items if they were to be purchased new after a covered situation occurs. The benefit of total replacement coverage is that your personal belongings will be replaced, and all you will have to pay is your deductible. Total replacement coverage is more expensive to purchase than actual cost coverage.
Regardless of which type of lowest price home insurance for personal belongings you choose, you will still need to look into possible add-ons to your policy. Some personal items, such as jewelry, fine art, and collectibles, might not be fully covered by the insurance given in a standard policy. It can be a smart decision to do an inventory of your jewelry, collectibles, fine art, and other particularly expensive items. This will help you make sure that you have enough coverage to replace them if they are damaged or stolen.
Personal Liability Protection
Your liability insurance is vital because it helps protect your finances. If someone else is injured on your property, they may have costly medical bills that you are responsible for. They can also sue you, which can bring expensive legal fees that you are not expecting. Liability protection helps cover the cost of medical bills and lawsuits when the situation occurs. There are many ways that visitors can get injured on your property, including falling down the stairs, burns from kitchen fires, and slipping on ice.
Loss Of Use Insurance
Lastly, a quick note about loss of use insurance. This insurance coverage is sometimes listed under home hazard insurance, but you will want to check the details and make sure it is there. Loss of use insurance covers living expenses when they rise above your usual living expenses, due to you having to relocate to a new space (such as a hotel) while your home is being repaired or rebuilt.
How Do I Get The Lowest Price Home Insurance
Here are some main steps to look at when seeking out the lowest price home insurance:
Find the best insurance limits for your needs: Every home and area are different, but there is one thing that pretty much all sites and insurance professionals recommend. You will want enough coverage to completely rebuild your home if it is destroyed and unlivable. That said, the value of your home changes over time. Reevaluating the limits that you have every few years can help you make sure you have the right amount of insurance coverage.
Choosing the right deductible is essential: If you raise your deductible, your insurance rates will go down. Most people do not make a claim most years, so while it is a gamble sometimes to do, many people choose to raise their deductible to save money. It is smart to be able to pay that deductible if an emergency situation happens, so keep that in mind when making a decision.
Take advantage of insurance discounts: There are large numbers of discounts that are offered by insurance companies. From multi-policy discounts to discounts for loyalty and updates to your home, these are great ways to both lower the risks of damage from natural occurrences and from within your home. By decreasing (or limiting) your chances for damage or loss, you also reduce the risks that your insurance company takes on by giving you a policy.
Major life changes can mean savings: One example of this is if you get married. If you get married, you may be able to get your home insurance policy from the person with better credit, which can help you keep dollars in your pocket. Paying attention to your credit score can also mean savings. If your credit score improves, contact your home insurance company to see if it might affect your rates. Depending on the policy you get, even things like removing fencing or other structures that are on your property can alter the prices that you pay.
Your loyalty can pay off: If you have been with the same insurance company for more than a year, give them a call. They may be able to offer you loyalty discounts, though sometimes these are applied automatically.
Shop around for savings: Each insurance company looks at the many risk variables in different ways. They all have different formulas that they use to determine risk and ratings. The rates you get from company to company can vary a lot because of this. Shopping around can help you find the company that balances the formula in your favor.
Are There Other Insurance Coverages I Need
Saving money is a beautiful thing, but sometimes you need to spend more to save more. Most standard home insurance policies do not cover everything that you might need. Take the time to look at what is not included in your plan, some policies even have a section dedicated to exclusions. You may ponder getting more insurance coverage to cover some of these things, especially if they apply to your particular situation. Here are a few of the add-on insurance riders that you might consider:
Additional Coverage For Expensive Items
Your personal belongings insurance may exclude, or its limits may just not be enough to cover your more expensive items. These items could include specific electronics, precious jewelry, family heirlooms, collectibles, and fine art. There are more home insurance claims due to theft than many other types of claims. If you have questions about the coverage of these types of items, our agents are available to answer them.
Flooding Insurance
Flooding is another type of coverage that is not part of standard policies in many areas. Because of the extensive damage that flooding can do, and the fact that not all areas have large amounts of risk for it, meaning that it is placed in its own category often. If you live in an area that has a risk of flooding, or want to add it just to be safe even though the risk is not that high (but still there), you may want to consider purchasing this rider.
Earthquake Insurance
Earthquakes are similar to flooding insurance regarding the risk being limited to specific areas and regions. They can also cause extensive damage that results in expensive repairs. If you are near a fault line, getting the rider for this insurance is vital.
Other Structures Coverage
Many properties have structures that are not attached to the main home on the property. Other structures coverage provides money for repairs or replacement if one of these are damaged. This can include fencing, sheds, detached garages, and gazebos. In some policies, patios and decks are also included in this coverage. When you look at your policy, take a look at what it covers. Driveways and sidewalks are sometimes also covered in this part of your insurance plan.
Final Notes
While getting the cheapest plan may seem like the best idea, not all plans will cover your needs. Cutting corners when it comes to home insurance can create situations where you are spending a lot more money than you should have to on repairs or replacement of your home and personal belongings. When you are comparing policies, line them up and make sure you are aware of the differences. Our agents at General Insurance will help answer questions about our plans and give you advice on what coverage is essential for your unique situation. Quotes are free, and so is the call.
See also The options that are available to you when purchasing a homeowners... ​When it comes to budget home insurance, you want the very best....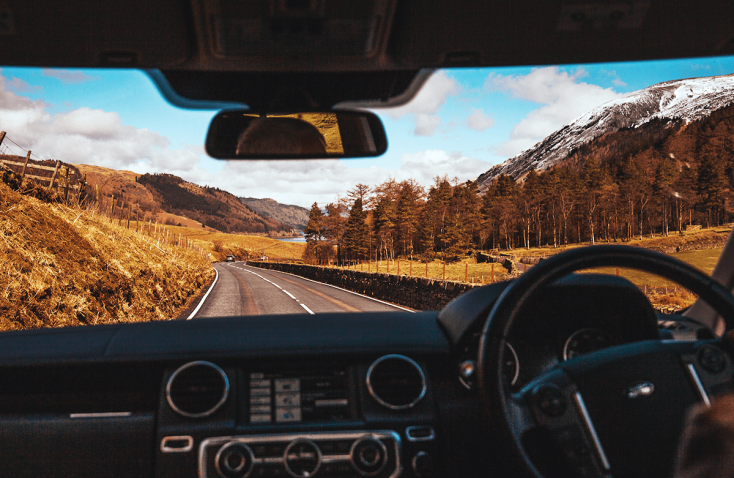 Maine is a beautiful state that has the slogan of Vacationland...