Enter your ZIP Code to get insurance quotes in your area
How To Score The Best And Cheapest Home Insurance
Getting the best and cheapest home insurance does not have to be a challenging venture. While many variables affect homeowner's insurance rates, paying for more expensive homeowner's insurance than you have to is a waste of money. Homeowner's insurance is essential to have. It not only protects the dwelling that you live in but also protects her belongings and your wallet. General Insurance is happy to report that for many satisfied customers, our insurance rates are lower than your state average. Home insurance premiums have been on the rise for some years, and prices for the average home can change each year based on the cost of repairing or replacing the buildings and possessions, as well as changes in the value of the house.
Home insurance companies like General Insurance can help you with your insurance policy.
Why General Insurance
Your insurance company should be available to answer questions and give you recommendations on what your coverage should include. They should be able to provide the reasons why as well. Our dedicated and professional agents at General Insurance can answer all of your questions and explain any confusing parts of your Insurance policy. We strive to provide the very best in customer service, and because of that, we have put together some tips that can help you save even more money on your homeowner's insurance policy.
Steps To Getting Home Insurance
The first thing that you need to figure out when looking for a new home insurance policy is knowing how much coverage you need and what you want to have covered. Insurance coverage often includes your dwelling, property, belongings, and coverage that can help cover the cost of legal expenses and personal liability stemming from other people that are on your property. If you have any particularly expensive items, like jewelry, collectibles, fine art, and other more pricey things, you will want to inform your insurance company. You may need to get additional coverage if you want these items covered in case of a theft or other covered situations. You will also want to know the cost of your home, and how much it would cost to replace it.
At General Insurance we work to make this process as simple as possible. You can get a quote online, or with an agent. Remember, even once you have your homeowner's insurance policy, it is recommended to recheck your plan each year and see if changes need to be made. If you have added security features, or your property value has gone up or down, you may need to change your policy to make sure you have the right amount of coverage to fit your needs. There are many ways to save additional dollars on insurance, and many of them are simple to do. Unfortunately, a lot of people do not take advantage of these things. Fortunately, after reading this article, you have the knowledge you need to save even more money.
Getting Discounts On Homeowners Insurance
Insurance companies give discounts for having multiple insurance policies with their business. General Insurance offers a wide variety of coverages, including life insurance and automobile insurance. By bundling these together, you can save quite a bit of money on each policy. At General Insurance, we can cover all of your insurance needs, we likely carry what you are looking for. The ability to do this allows us to sell more insurance types of policies, and give better discounts. You will both save money, and have consistency when it comes to making claims and receiving communications.
Increasing Your Deductible Can Save Money
Increasing your deductible is another way to save. In the event a theft or covered situation happens you will have to pay more money out of pocket, but most households do not make a home insurance claim each year. If you can afford to take a larger out-of-pocket expense or are willing to gamble on the number of things that could happen your home, you can save up to 25% or more on your insurance policy. It is still a good plan to have the money to cover your increased deductible available in case a covered incident or theft occurs.
Another simple way to save money with discounts is to update your homes security and safety systems. These can include things like fire alarms, carbon monoxide sensors, anti-theft systems, sprinkler systems, storm windows, deadbolt locks, and many other things. The best way to get more information on which updates will help you save the most on your homeowner's insurance policy is to talk to a General Insurance agent today. We are happy to answer any questions that you have regarding our insurance policies and discounts that you can get.
Speaking of discounts, while you are on the phone with our agent, take the time to ask about what other types of reductions we offer at General Insurance. Insurance companies often make a variety of discounts available to benefit customers. If you are right next to a police station, for example, that could affect your policy, but other things are a little less obvious. These include things like being near to fire hydrants, and whether or not your alarm system is connected to a company that monitors your homes risks 24/7. If you talk to your insurance agent before installing new systems, you will be able to determine how much money you will save from the installation. The information may help you decide whether it is the right choice for you.
Also, insurance companies love loyalty. By remaining a customer for a period with the same insurance company, you may be able to get additional discounts on your coverage. Getting the best and cheapest home insurance can mean finding the best company and sticking with them. It is still important to check multiple insurance companies before purchasing a policy. Some companies offer between 5% and 10% off the cost of a homeowner's insurance premium just for staying with their business. Asking your General Insurance agent how your loyalty will affect your prices before changing to another company. It is a great plan and can help you plan for the future.
Does Your Credit Score Impact Home Insurance Rates
Many states allow your credit score to impact your home insurance rates. You can put yourself in a better position to get the best and cheapest home insurance by merely paying attention to your credit report and removing negative items from it. Sometimes companies make mistakes in reporting, or you have taken care of something that is still lingering on your credit report. It is possible to get a free credit report, which can help you stay up-to-date on your credit. Every insurance company uses a wide variety of factors to determine your rate. This means that your credit score may impact what you would pay as far as insurance with different companies in different ways.
Major And Some Minor Life Changes Can Impact Premiums
There are also life changes to pay attention to. If you are moving some of your expensive items, such as fine art, to another location, you may be able to save money if you remove those things from your homeowner's insurance policy. Also, if you get married, you may be able to take the better credit score between your partner and yourself and utilize that to save money on homeowner's insurance. Even things like removing trees on your property and preparing your home for potential natural disasters can benefit you regarding your insurance premiums.
Final Notes
As you can see, there is a lot that you can do to impact the cost of your home insurance coverage. Your dwelling is a significant investment, and having the best and cheapest home insurance is the best way to protect your investment. Call General Insurance to get a free quote and answers to any questions that you have. We are here for you and are happy to help.
Getting the best and cheapest home insurance coverage does not need to be a venture that is complex. While there are a lot of variables that affect your homeowner's insurance rates, you do not need to pay for expensive homeowner's insurance. At General Insurance, you can save a lot of money. Act now and start saving.
See also Your home is your sanctuary, and a lot of time, money and effort have...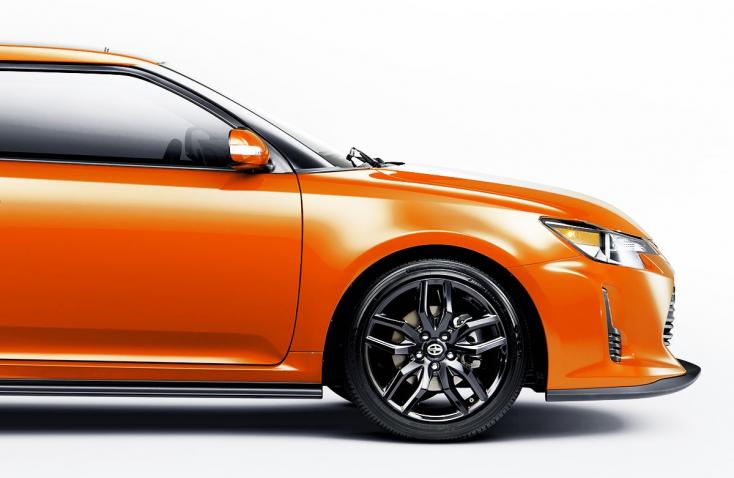 The Scion tC is a fantastic car that has sold millions over the years... ​ Home insurance prices vary a lot from one state to the next, and it...