Enter your ZIP Code to get insurance quotes in your area
It's Easy To Get The Best Low Cost Home Insurance In 2018
People are always craving the lowest prices for everything, but also realize that paying for something that does not benefit them the way they wanted it to does not provide value. Consistent customer service, ease of filing claims, financial stability, and a large pool of available discounts for price-cutting opportunities are all part of whether or not low cost home insurance policies are worthwhile.
Regardless of the insurance provider you choose, there is a wide array of options that can help you lower the cost of your insurance premiums. If a person decides to sacrifice the quality of their coverage or cut corners in their policy, they may end up paying a lot more money than they'd like when disaster strikes. For risks and perils that cause a lot of damage to homes, getting back on your feet can be hard without the additional support from your low cost home insurance.
General Insurance excels in all of the categories we have listed above. Our company has been around for a long time, and we have earned our reputation through our many satisfied customers over the years. With a plethora of insurance discounts available, General Insurance offers its customers numerous ways to save money.
Lets Talk About Discounts
There are discounts for added security systems, such as deadbolts, alarm systems, and other home protection systems. You may even be able to qualify for additional discounts if you work from home. Discounts are usually available for things that reduce the risk of an expensive and unfortunate situation. Safety features like smoke alarms, fire extinguishers, and sprinklers, can protect your home in case a fire occurs. If you have storm shutters, they protect your windows from storms, for example.
Loyalty is another thing that is rewarded by General Insurance. By remaining a customer with our company, you may qualify for additional discounts on your home insurance policy. Another significant discount that can save money on each of your policies is our multi-policy discount. General Insurance offers life insurance, car insurance, business insurance, and many other types of coverages. If you bundle more than one kind of insurance coverage, you can save on each policy.
Education Is Important
Some of the best companies for low cost home insurance are also great at educating their customers, and people in general. At General Insurance, you can find a large number of articles and blogs to help you get the information about home insurance in 2018 that you need. Additionally, our insurance agents are available to answer questions and walk you through the process step-by-step.
It's More Than Just The Price
Choosing an insurance company solely on the price of its policies can be a big mistake. If the company cannot provide the funds when you're suddenly faced with large expenses from damage to your home or belongings, the policy is not worth much. Many costs that can come from covered risks and perils need to be taken care of promptly.
Also, if your home insurance company is not good at communicating punctually or has given you a policy that is too cheap and does not have enough coverage, your needs will not be met. This can delay repairs, costing you time and possibly money. Choosing an insurance company that can meet these basic standards, and go above and beyond them, are the best choices. You will want to select a company that takes care of claims quickly and efficiently, provides exceptional customer service, and has affordable rates to fit your budget.
General Insurance offers great insurance policies and a large number of states. We have excellent financial strength and can back your claim when you make it. General Insurance also offers endorsements for things such as earthquakes and flooding. If you are living near a fault line, contact General Insurance, and utilize the add-ons that we can provide.
Does Price Matter
Of course, the price is a factor when it comes to low cost home insurance. Each company has different rates, so multiple companies could potentially provide you a cheap policy, while still offering quality services. Finding the best balance of customer service, easy to file claims, fantastic plans, flexibility, and dedicated and knowledgeable insurance agents, is one of the best ways to save in the long run.
Decreasing Your Risks Can Save You Money
To keep your insurance rates down, take some time to consider protections like alarms and deadbolts, to decrease your risk of break-ins. Insurance companies often offer discounts for a number of home modifications that can reduce risk. Factors such as crime rates, the risk of natural disasters, and the age of homes in your area, can all impact the cost of your premium. Discounts are available for many things that decrease the likelihood of these factors resulting in a claim.
For example, if you live in an area where hail and wind are more likely to cause damage to your home, you can add modifications that will both protect your home and reduce the risk for your insurance company. Hail resistant roofs and windows with shutters are both ways to get discounts in areas like these.
You can also get discounts from installing smoke detectors, having accessibility to fire extinguishers, and having a sprinkler system in your home. These all reduce the risk of damage from fire. Additionally, many companies offer discounts if no one living in the household smokes. This also reduces the risk of loss by fire.
The major home systems in your house can provide a higher risk if they are old. By updating them, you can decrease the cost of your home insurance policy. Modernizing and updating your electrical and plumbing can make your home a safer place to live and net you savings. You can also get discounts or reductions on your home insurance policy if you have purchased a new roof in the last few years.
You Can Save By Getting More Coverage
If a disaster occurs, more coverage can actually save you money. Without enough coverage, you will spend more money to pay for repairs and damages out of pocket. Other examples of how more coverage can help you save include the differences between actual cost coverage and total replacement cost coverage for your personal belongings.
Having actual cost coverage on your policy means that your insurance company will pay out the value of your personal belongings that are destroyed by covered incidents, taking depreciation value into account. This means you might not have enough money from the coverage to replace everything that was destroyed. This type of insurance coverage costs less than total replacement coverage.
By spending a little bit more money, you can get total replacement cost coverage for your personal belongings. This coverage, when included in your policy, will pay for the replacement of your belongings with new belongings if they are damaged by a covered situation. This means that you can get completely new things if they are destroyed. This insurance coverage costs more than actual cost coverage but is often a better choice for people to have.
You Can Save By Reducing Your Deductible
A deductible is what you pay out of pocket before your insurance company begins to pay out on your insurance policy. If you can afford to raise your deductible, it will also lower your insurance premium. This can help you make your monthly payments on your plan a little more smoothly. If, however, you can afford to pay the higher deductible it can be an excellent way to save money. If you are not sure if you will be able to pay the higher deductible, you will want to keep the deductible low. Delaying repairs on your home can cost more money over the additional time you spend waiting to save up for your deductible.
Final Notes
We want you to get the low cost home insurance that you need to protect your financials and your home. Having the right information is a great first step. Getting a free quote from General Insurance is another excellent step in the process. Let us walk you through the process so you have the best policy for your unique situation, while getting you the best deals.
See also Get classic car insurance from the General Insurance and you can save...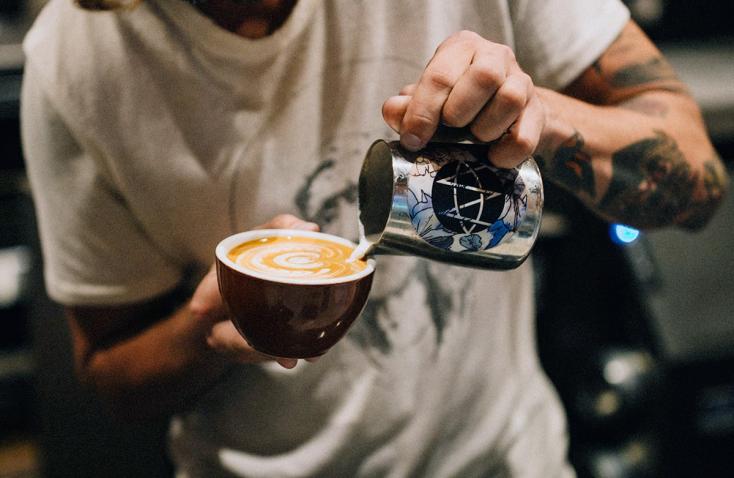 There are well over 1 million small businesses in the United States... Finding the best car insurance company for you can most easily be...