Enter your ZIP Code to get insurance quotes in your area
How to Start an Insurance Company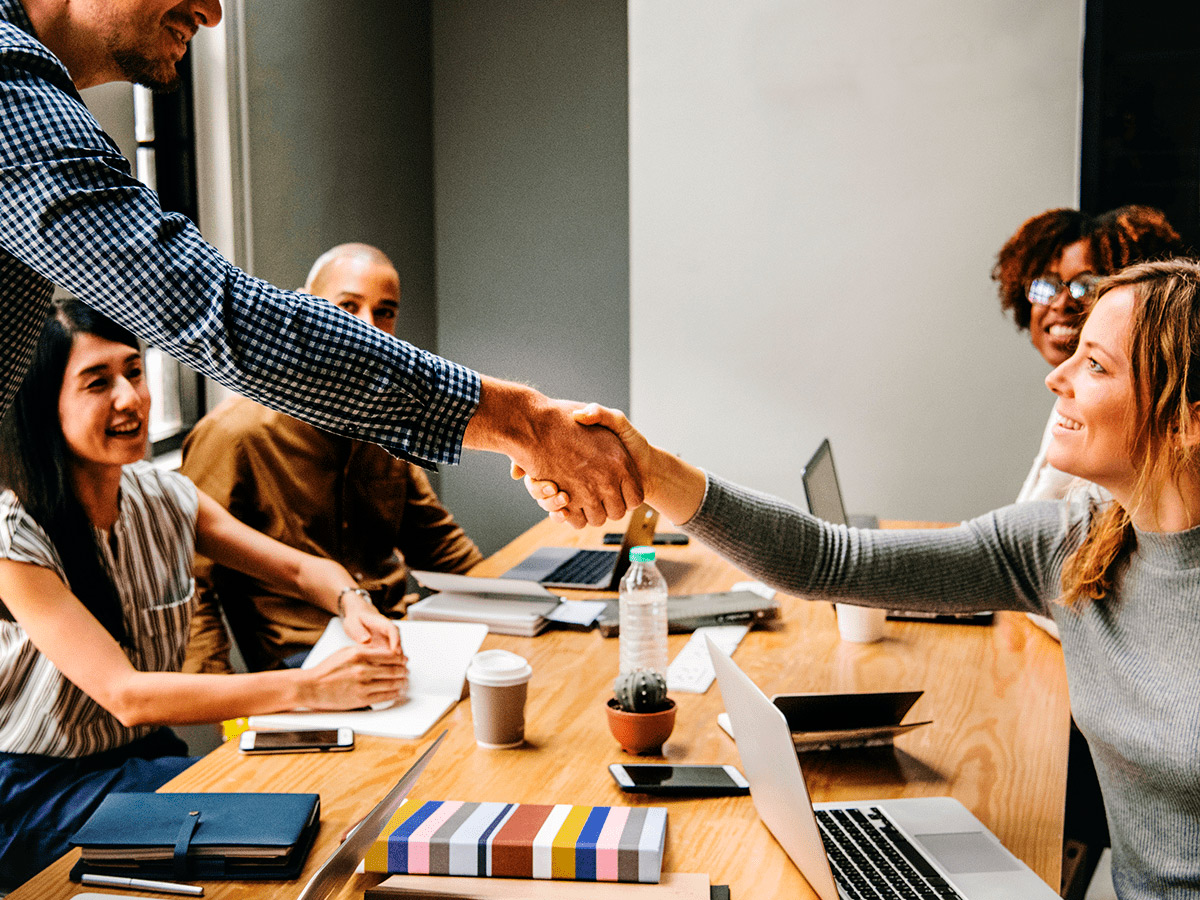 Are you an enterprising type of person who has always wanted to start your own insurance company? It's not as easy as it used to be, but if you have enough drive and determination, anything could be possible. You'll just have to work hard to make it happen. Here are all the details on what to do.
Most of the people who start their own "insurance companies" these days are not reinventing the wheel. They start off as insurance agents for other companies to learn the trade. This is a lucrative opportunity because everyone needs car insurance and many people like to work with an agent who is totally dedicated to them and their needs all the time.
Step One: Get Your License
In every state, there are different requirements for getting a license to sell insurance. Most states require a test and others have background checks and training requirements. You should get certified to sell as many types of insurance as possible including property, casualty, life, health and annuity insurance. This will open you up to as many potential clients as possible. Luckily, licensing classes are typically available through online classes and at local community colleges, so it's not too hard or expensive. You can usually even do it while you are working another full time job. If you've been dreaming of becoming an insurance agent there are really no excuses!
Step Two: Start Up Costs
The next step in setting up your own insurance business would be to determine your start up costs. Many business owners get a business loan to help cover the expenses, but others have a lucky inheritance or other savings, or perhaps a generous family member who foots the bill. Start up costs will include a lease for your office, office equipment like computers and printers, insurance for the business and employee wages and amenities. You will also need to factor in professional business services like accountants and tax professionals. Work with your accountant to find out how much you will need to cover expenses and make a business plan so you can have a good idea of when you can actually expect to pay off the loan.
Making a business plan can help you a lot with this process. It will also help you to secure a loan if you decide to go that route to finance your business.
Step Three: Find Your Office
It might be really hard to find the perfect office for you. You should look around at different commercial spaces to see if there is an office space out there. Some insurance agents do work from home but keep in mind that your clients will likely want to come to your office, so you'd have to be comfortable with them coming to your home! Find a space that has a good location for possibilities of traffic coming in, and make sure there is a comfortable meeting space as well as a reception area to give a professional appearance.
Agency Management Systems
When you start your own insurance agency you will definitely need some IT support. There are several insurance agency content management systems and customer relationship managers that will help you run your business smoothly. Some of the top products to try include Salesforce, Hubspot, and Agency Bloc. The latter is specific for any type of business that runs as an agency, including an insurance agency. Salesforce and Hubspot are larger more general types of CRMs that can be set up for any type of business. Some top insurance companies like Farmers use at least one of these to keep track of leads and customer relationships which leads to benefits and more success.
How to Pick Which Products to Sell
When you are an insurance agent you have a few different options when it comes to which products you decide to sell. You can either work for one insurance company or multiple companies and represent whatever products you think are the best. Most insurance companies have a clear place for where licensed agents should go on their website to find out how to get access to their products. Many companies provide you with materials and other information on how they would like you to talk about their products. It's really easy because the insurance companies want to make it easy to sell their products.
Buy an Existing Book of Business or Start from Scratch
When you start as an insurance agent you can buy qualified leads from various sources, or you can totally start from scratch. Keep in mind you will have to have many different ways of marketing that all must fall in line with the regulations of the insurance industry. If you want to have an existing book of business to start you may find that you have a bit of an easier time getting clients at first. Starting a new business can be a bit stressful but if you start with a leg up you may have an easier time.
How Much Can I Make Per Year as an Insurance Agent?
The salaries for insurance agents varies greatly. They can make anywhere from $26,000 up to over $100,000. It all just depends on where you live and your overall level of success. The average salary for insurance agent is around $50,000. This is more than the average american salary of just around $25,000 per year, so it is actually a really good career choice. The insurance agent industry is one of the ones that is always growing. Between 2012 and 2022 it is expected to have grown about 10%, meaning that salaries increase at a pretty steady clip of about 1% per year. That's pretty great compared to other industries that are not doing quite so well.
Are you ready to become an insurance agency or start your own insurance business? It really is a great choice because people will always need insurance of varying types as long as accidents and natural disasters happen. If you have always wondered what it would be like to work for yourself and have your own business in the insurance industry, follow these tips to get started! Your new life awaits you with a little help from General Insurance.
FAQ
What Are The Start-Up Costs?
Different states have different laws in regards to the operation of insurance companies in the state. Most people will be spending somewhere between $5,000 and $50,000 to start an insurance business. The location of your insurance company is one of the significant factors in determining how much starting an insurance company will cost. Also, you will need to have a plan on how to operate your company, also affecting costs. The costs of promotional materials, the number of employees needed, and the types of products that are being offered are also considerations, as well as expenses like office space.
Do I Need Insurance To Run My Own Insurance Company?
People who are starting up their own insurance company will need insurance policies of their own. As an insurance company owner, you will need to have Business Owner Policy and Errors and Omissions insurance. The second of these is essentially medical malpractice insurance. The first type listed, the Business Owner Policy, will include general liability and property insurance in a bundled package. You will need these to cover all aspects of your business itself, as well as the property that is utilized for running your business.
How Do I Find An Office Space For My Insurance Agency?
Some realtors specialize in the specific needs people have for finding office space. Having an inviting exterior is important to bring in clients. The inside of your space should also have a reception area, as well as a conference room if needed.
Should I Use Social Media To Sell My Insurance Products?
There are many social media platforms out there, including Facebook, Twitter, LinkedIn, Instagram, and more. These can be fantastic tools to promote your insurance agency and provide information about your services and products. Increasing your client base will be an essential part of having an insurance company.
How To Find Employees For Your Insurance Company?
Finding employees for your insurance company can be an important task. Some people find that if they are starting from a smaller initial investment point, hiring employees might not make sense. Balance the expenses of hiring people to a higher quality of life and success of the overall company. Many people do not hire an employee early enough when starting a business, creating a lot of stress and increasing the likelihood of failure. Take the time to consider whether your company has become, or is, to big to successfully operate on your own.
See also ​ The finding of the most reasonable home insurance rates involves a... Finding the right home insurance policy for your new home to protect... Most people are aware that the average home insurance cost varies...