Enter your ZIP Code to get insurance quotes in your area
Tips On How To First Purchase The Home Insurance You Need
How To Purchase Home Insurance
Purchasing home insurance is a big deal, and it can have an enormous impact on the rest of your life. When these types of purchases are being planned for, there are often a lot of variables to consider. Simply put, each insurance company will offer different things at different prices. Being vigilant, and comparing companies, policies, and additional add-ons can save you a lot of hassle and money over time.
Why Do Insurance Companies Charge Different Amounts
Due to there being so many variables, the formulas that each company uses end up being different. Sometimes the variation is more than many people expect. Statistics come from many different places, and the amount of risk people are to insurance companies can be different based on a wide variety of factors. Also, not only is each person different, but each home is unique. When companies add in additional factors such as location, crime rate, marital status, and sometimes credit score, they do end up with a very complex formula.
What Determines Rates
In addition to all the things listed above, many other variables are used to determine rates. With three different types of insurance, all rolled into your standard policy, the limits and deductibles of each have a significant impact on the rates you pay.
The limits are the most your insurance company will pay out. Your deductibles are what you pay before your insurance policy kicks in to start covering costs. By lowering your limits, or raising your deductible, your insurance premium will go down. Ultimately, however, that could end up costing you a lot more if the damage from a disaster, theft, or peril, is more than what your limits provide.
Other variables that are used to determine the rates you pay include the location of your home, the cost for rebuilding your home in your area (which includes both the cost of materials and the cost of labor), and which specific weather-related risks are in your area, the city of your insurance policy.
What Should I Cover
When considering the risks your home could endure, take the time to look at your policy and make sure that all of those risks are covered. Two common coverages that are often not included are flood protection and earthquake protection. Both of these types of coverage are area-specific and can cause massive amounts of damage to your home, the other structures on your property, and your personal belongings. Because of this, many companies offer this insurance coverage is an add-on to your standard policy.
Depending on where you live, getting these additional insurance protections can save you a lot of money. Other things that may need a second look include insurance for the expensive items you own. Possessions such as jewelry, collectibles, heirlooms, and fine art may also need additional coverage. At times, these items are covered by your standard policy, but only to a certain extent. Again, once you reach the maximum limits of what is covered by your plan for each type of insurance, you are responsible for paying the rest of the costs of loss or damage out-of-pocket.
How To Purchase Home Insurance And Save
Discounts Are A Factor
Insurance companies often offer a wide variety of ways to save money on your insurance policy. One of the most commonly pushed discounts is a multi-policy discount. By having more than one type of insurance policy with the same company, you can get savings on each one. There are many other ways to save through discounts, however.
Automatic Payments Discount
Many insurance companies offer a discount when you sign up for automatic payments from your bank account. This is a win-win situation for everyone. You know that your insurance coverage will not lapse, and the insurance company knows your payment will not be late.
Claims-Free Discount
If you have not made a claim on your previous home insurance plans, more cash will stay in your pocket. After a certain amount of time, even if it is your first plan, you will be eligible for a claim free discount.
Early Renewal Discount
By committing to your next insurance policy with the same company, you can save in the form of an early renewal discount. This discount is applied when you sign up for a new plan with the company before your current one expires.
Homebuyer Discount
Purchasing a newly constructed home has its benefits, one of those benefits is spending less money on your home insurance premium. Sometimes, even if the house you purchase is not new, you can still qualify for a homebuyer discount.
Safety And Security Home Systems Discount
Safety systems include things like fire alarms, fire extinguishers, and sprinkler systems. They can also come from things that protect your home against other disasters besides fire. Security systems can include alarms, deadbolts, and other theft and vandalism prevention systems. Each of these can lower the cost of your premium.
Welcome Discount
This discount is a sort of a thank you for joining an insurance company. This discount can last for the first one or two years of your new insurance policy.
Retiree Discount
For people that are over a certain age and retired, home insurance discounts are also available. It's one of the many great things you can save money on after you retire.
Other Discounts
Homes that are smoke-free, have storm shutters, hail-resistant roofs, or other modifications, can also save you money. Not all discounts are available in all states. Because hail is not as much of a risk in some places, discounts for hail-resistant roofs are not offered everywhere. Speaking with a representative from General Insurance can help you determine which sorts of discounts you can qualify for.
Significant Life Changes And Home Updates Can Change Rates
If you make additions to your home or update your home's major systems (such as plumbing, electrical, heating, and more), your rates for insurance will change. Many companies offer discounts to people that have replaced their roof more recently or have improved their homes major systems. Other life changes, such as an improved credit score or marriage can also have an impact. You may be able to utilize the better credit score between the two of you after you are married. There are many factors and variables in determining the cost of your premium, and each of these may affect how to purchase home insurance and what you pay.
Final Notes
At General Insurance, we want you to feel welcome and comfortable calling us or sending us a message at any time for more information on how to purchase home insurance. Our dedicated agents work hard to keep the money in your pocket and provide protection to your home. When you get a quote at General Insurance, it is always free, and they are available both online and over the phone. Get a quote and start saving.
See also The options that are available to you when purchasing a homeowners... ​When it comes to budget home insurance, you want the very best....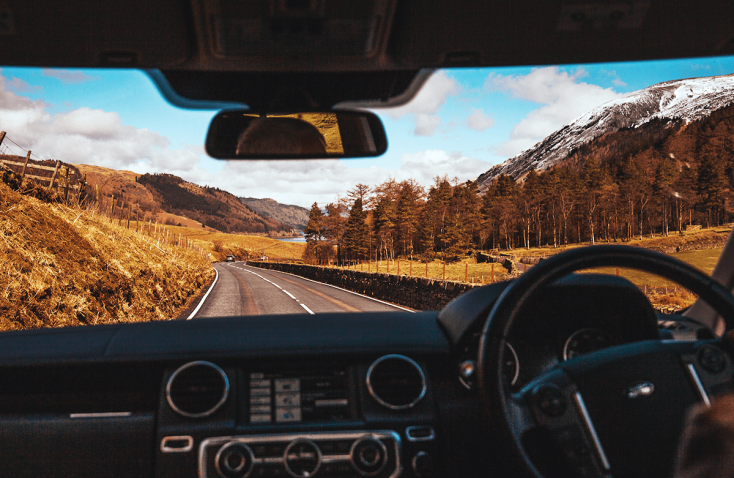 Maine is a beautiful state that has the slogan of Vacationland...